This Might Be the Easiest Eye Makeup Tutorial Ever
December 16, 2019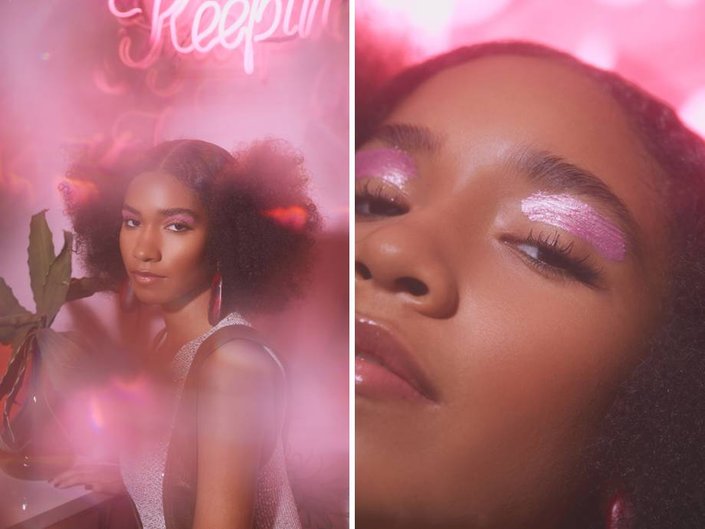 We're always looking for new ways to wear our eye makeup. From striped graphic wings to draped glitter eyeshadow looks, the best part of makeup is being able to experiment with it. That's why when we saw this eye-catching makeup look on Instagram by Sarah Feingold, we couldn't help but try a variation of it ourselves. If you think wearing eyeshadow just under your brow bone isn't for you, we found out just how easy it is to pull off — literally three steps —  with help from makeup artist Jonet Williamson.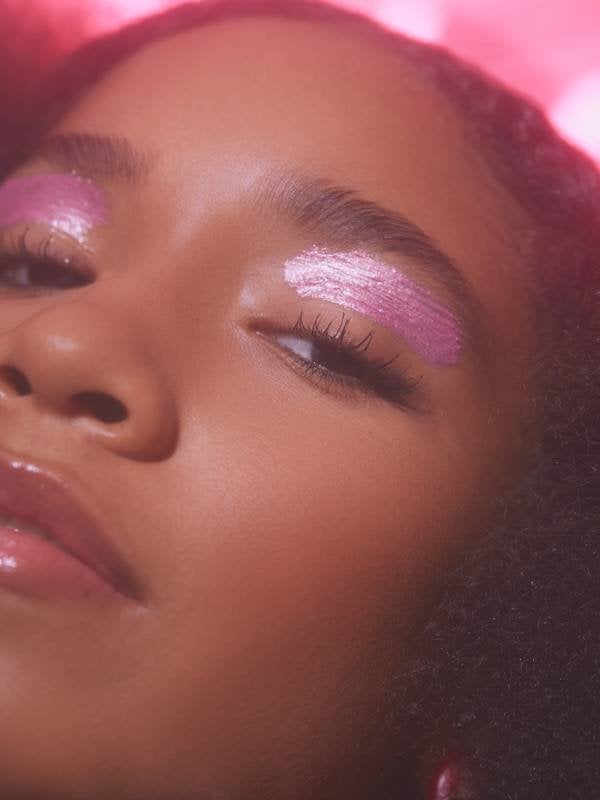 STEP 1: Find the Right Brush
Look for a flat eyeshadow brush to start. "You want one that's the same width as the stroke you want to apply," says Williamson. "It makes it really easy."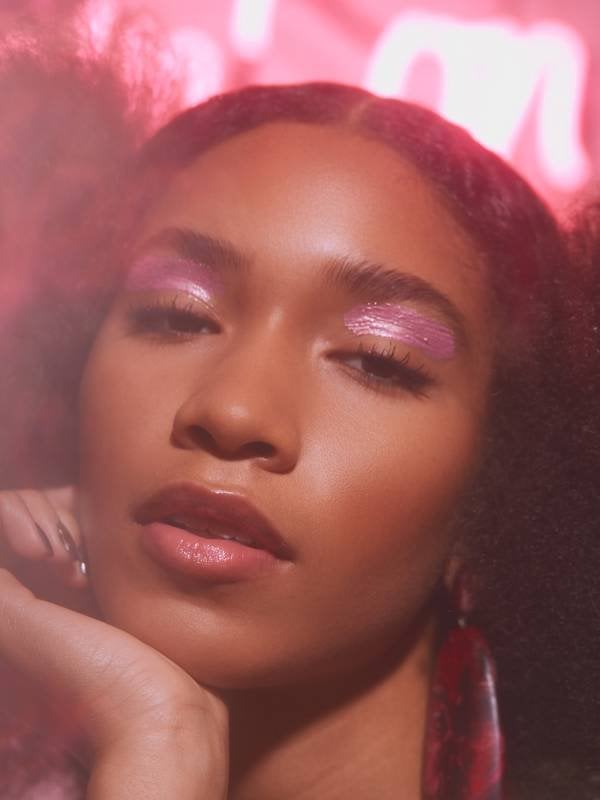 STEP 2: Apply the Color in One Smooth Stroke
Dispense a highly pigmented liquid eyeshadow, like the L'Oréal Paris Brilliant Eyes Liquid Shadow in  Amethyst Quartz, on the back of your hand and build it up on the brush. Then, starting at the inner corner of your eyelid, drag the brush out in a nice, smooth line. "You can use a doe foot applicator if it comes with the product, but it would take a few strokes to build up the line. That's why a flat eyeshadow brush is easier," says Williamson.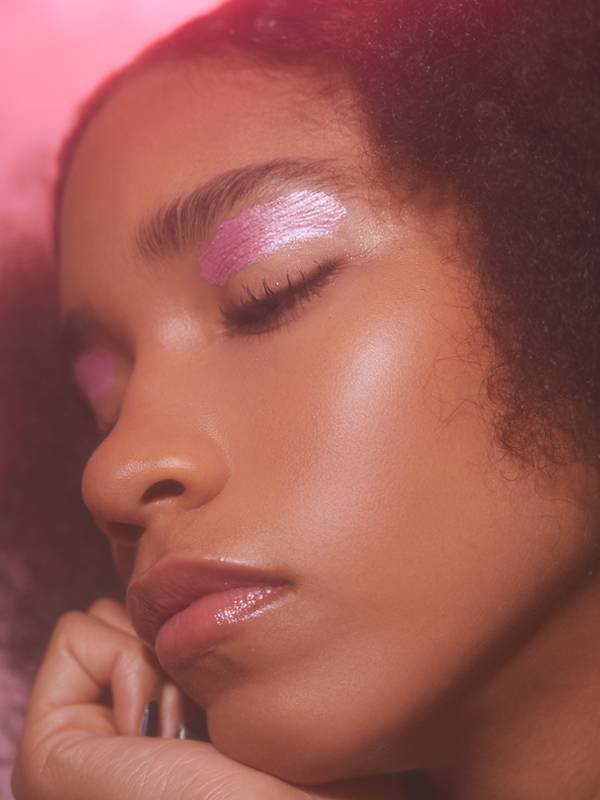 STEP 3: Finish With Your Lashes 
Finish off the eye look by curling your lashes and applying a few coats of mascara, like the IT Cosmetics Lash Blowout Mascara.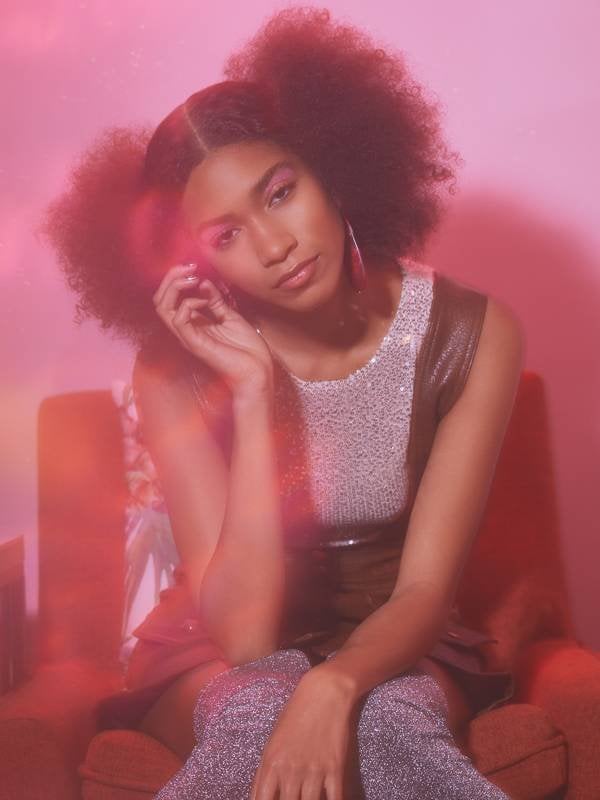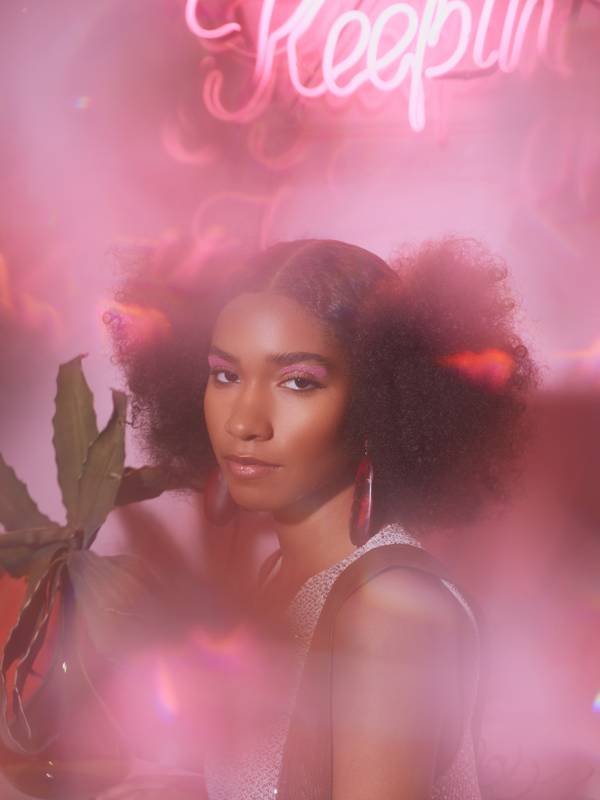 Read More:
We Dare You to Wear Eyeshadow Past Your Eyebrow
This Clear Quartz and Amethyst Crystal-Inspired Makeup Tutorial Is Giving Us Life
The Best Eye Makeup for Brown Eyes
Photographer: Chaunte Vaughn, Art Director: Melissa San Vicente-Landestoy, Makeup Artist: Jonet Williamson, Makeup Assistant: Nana Kumi, Hair Stylist: Kiyo Igarashi, Wardrobe Stylist: Mecca James-Williams, Visual Designer: Hannah Packer, Producer: Jessica Thiel, Production Assistant: Kaela Francesca, Model: Avi McClish
Read more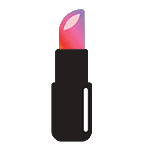 Back to top