How to Apply Liquid Eyeshadow the Right Way
October 10, 2019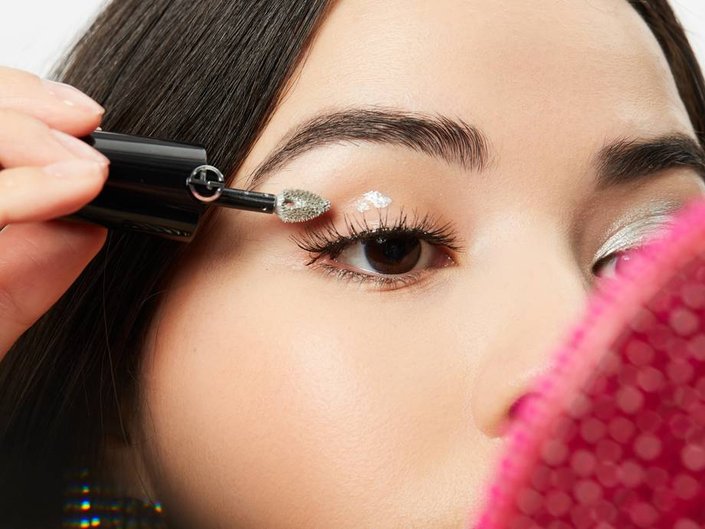 The introduction of liquid eyeshadow in the makeup industry has been pretty revolutionary, to say the least. One swipe of the fluid, formula and you're good to go — right? Well, like, kind of. Don't get us wrong — they are a stunning and super cool alternative to cream eyeshadows, considerably less messy than loose-powder shadows and tend to be less sticky than glossy eye makeup. Still, we have a few questions about the right way to use this eye product. For instance, how do we blend liquid eyeshadow without completely wiping it off and how do we prevent it from creasing? To answer all of our questions and put our uncertainties to rest, we tapped Andrew Sotomayor, Emmy-winning makeup artist and beauty expert, and Billie Gene, beauty and fashion expert. Read on to learn about the common mistakes made when applying liquid eyeshadow and how to fix them.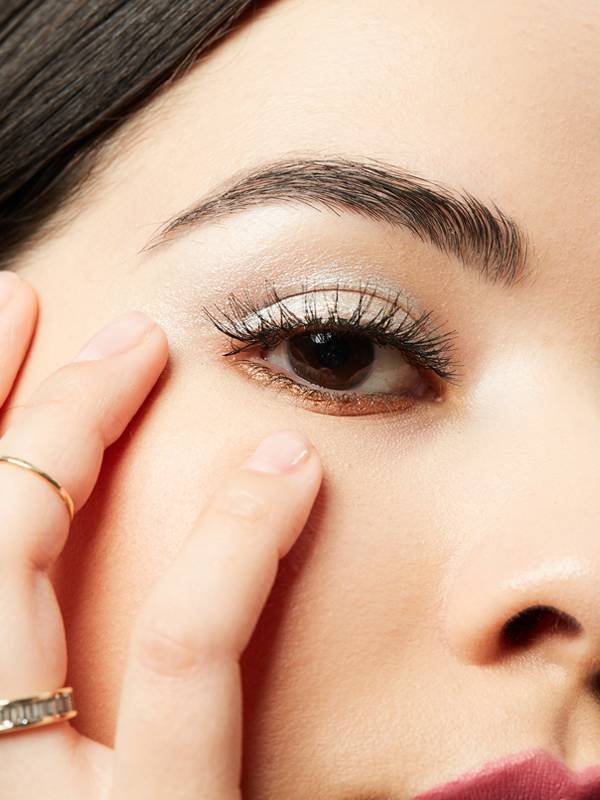 Liquid Eyeshadow Mistake #1: You're Not Using Primer
You're probably not using primer when applying liquid eyeshadow because unlike regular eyeshadow there isn't any fallout. And for the most part, you're right in doing this. According to Gene, "Most liquid shadows have a wear time quality already listed." But he goes on to say, "to ensure the product doesn't move, I like to lightly diffuse an extremely thin layer of eyeshadow primer on the lid with a fluffy dome brush."  Sotomayor agrees. "If you have a lot of redness or darkness on your lids that you want to cover, you can use a thin veil of primer like the
Urban Decay Primer Potion
," he says. This primer is also great to help avoid creasing while prepping your lids for all-day shadow.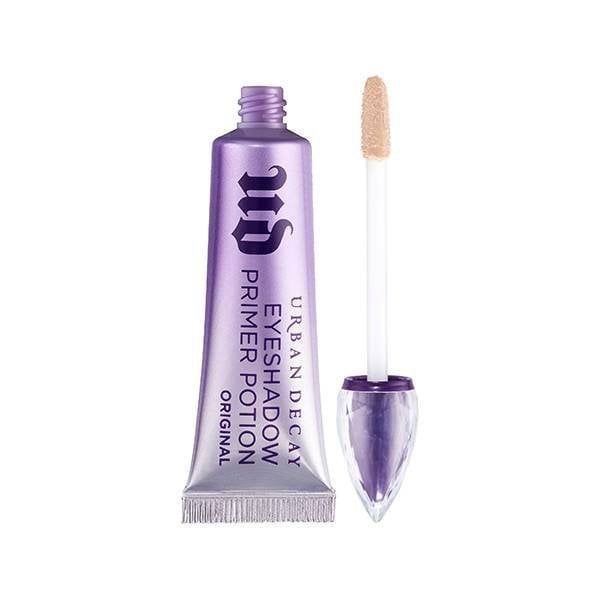 Liquid Eyeshadow Mistake #2: You're Applying Too Much Product at Once Nothing wreaks havoc on your liquid eyeshadow look more than applying too much product at once. Luckily, Sotomayor has got you covered. "Apply a thin veil to test it out," he says. "You can always apply another layer if you want it to show up more. If you do it this way, you'll never apply too much or create a messy look."  Another common mistake, according to Gene, is applying a second layer of shadow before the first one dries. He recommends allowing the first layer to completely dry before applying a second layer to maximize the intensity of the shadow.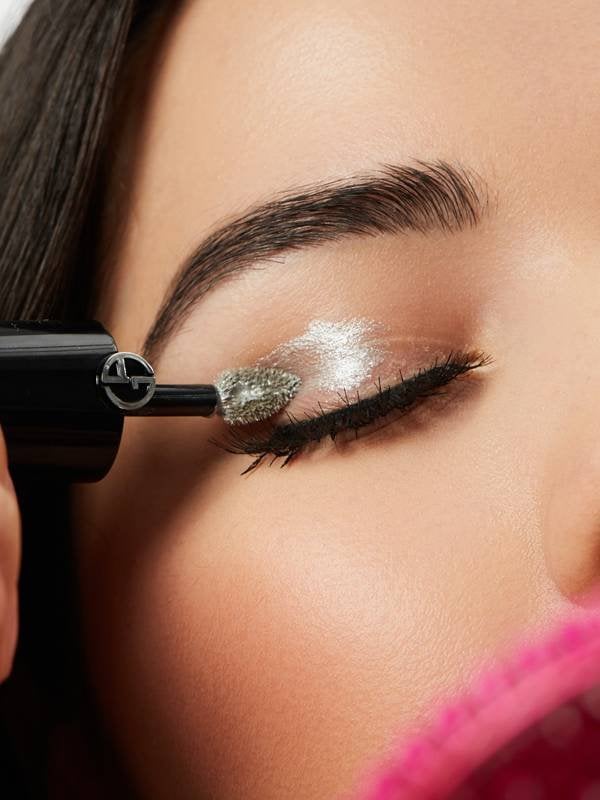 Liquid Eyeshadow Mistake #3: You're Not Blending
It can be easy to assume you don't need to blend your liquid eyeshadow the same way as traditional shadow because the consistencies are so different. But the truth is, they're more similar than you think. "The best way to blend the shadow is with a fluffy blending brush," says Gene. "This will allow you to diffuse the intensity of the shadow." 
Liquid Eyeshadow Mistake #4: You're Using the Wrong Makeup Tool
We know it's tempting to use your fingers when applying liquid eyeshadow, but for the best results, reach for a fluffy brush. "Professionally, I recommend a fluffy synthetic brush to apply liquid eyeshadow," says Sotomayor. "A round fluffy brush made of synthetic fibers is the best brush for this because you can use a circular motion to apply it smoothly over your lids. Unlike animal hair brushes, which get dry and scratchy over time, synthetic brushes stay soft for life." He likes the
UD PRO Domed Concealer Brush
for this step because it's great to blend out liquid formulas, gives an airbrushed effect after each use and is cruelty-free.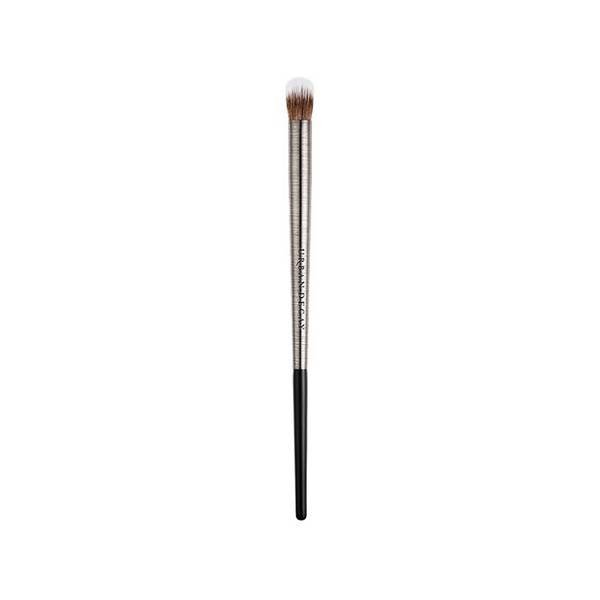 In the case of a liquid shadow that comes with a doe-foot applicator, like the Giorgio Armani Eye Tint Liquid Eyeshadow, you can also use that to apply your pigment, says Gene. "The attached applicator will apply the most product, giving you the highest coverage payoff."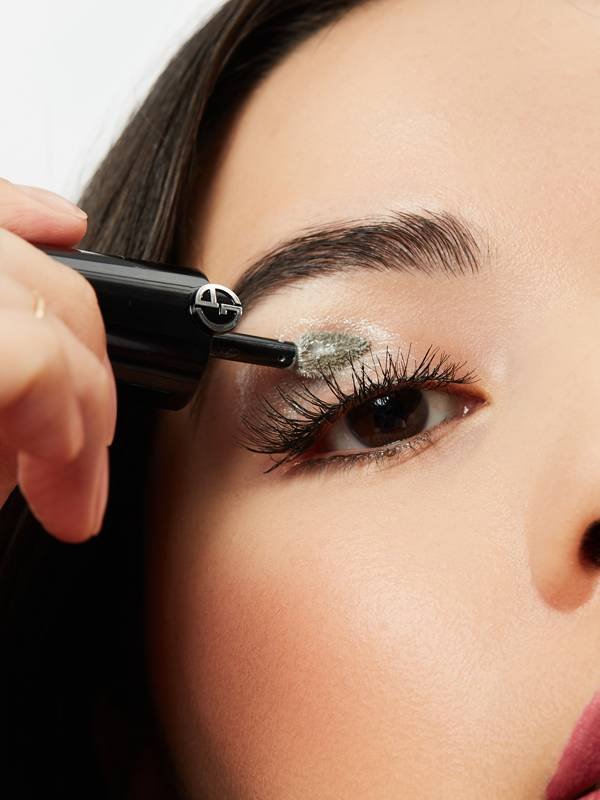 Read More: 
10 Eyeliner Tips That Will Seriously Up Your Liner Game
We're Ob-sessed With This Euphoric Rhinestone Eyebrow Tutorial
Keep Your Halloween Makeup in Place All Night With These Long-Wear Products
Read more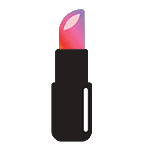 Back to top