Take a Gradient Wing From Day to Night With Glitter
May 20, 2019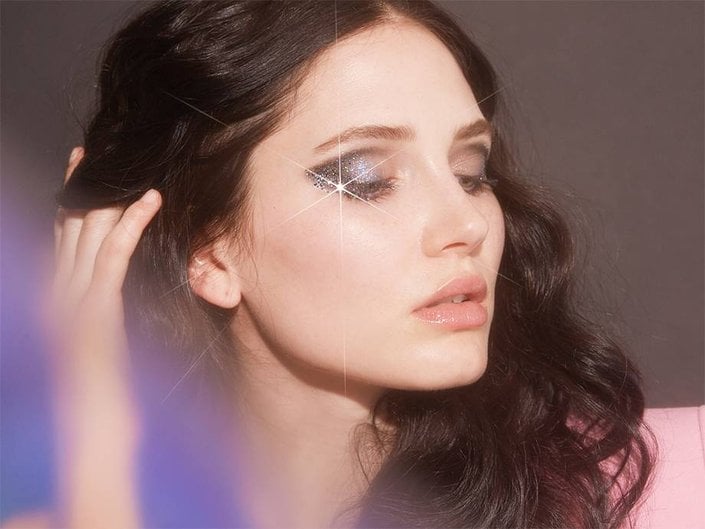 A gradient wing is the softer, more approachable sister of the classic, crisp cat eye.The perfect look for every day, this smoked-out eye makeup will become your new favorite for a bolder finish whether you're going to work or happy hour. Below, we tapped NYC-based makeup artist Anne Kohlhagen to give us a tutorial on how to take the gradient wing eyeshadow look from day to night using glitter.
For Daytime
The key to nailing a gradient eye is color selection — and Kolhagen recommends opting for colors within the same shade family. One way to ensure it's seamless is to start with the darkest shade and mix it with a white base like NYX Professional Makeup Eyeshadow Base in White until it's pastel and add a little more color until it seamlessly blends with the darkest color. To apply, "Start with the lightest color first and work your way to the darker shades", says Kolhagen, adding that "once the dark colors are applied you can't remove that without starting over." To get the look, we recommend using a thin eyeliner blush so you have added control and going slowly to ensure it blends seamlessly.
Take Your Gradient Wing to the Next Level for Nighttime With Glitter
After a long day rocking your gradient wing, Kohlhagen recommends jazzing it up with a glitter finish for night. "For maximum shine, you'll want to use two to three different sizes and colors of glitter," she says. Use a finger or glitter brush and place a touch of NYX Professional Makeup Glitter Primer on the smallest flecks first, and apply them all over the darkest part of your wing. Next, add a larger glitter on top but keep it more spread out, so it doesn't cover any of the glitter you already placed on your lid. "You want to make sure that your smoky wing is perfected before placing the glitter down to ensure a seamless look," says Kohlhagen. And there you have it, from gradient to glitter in no time.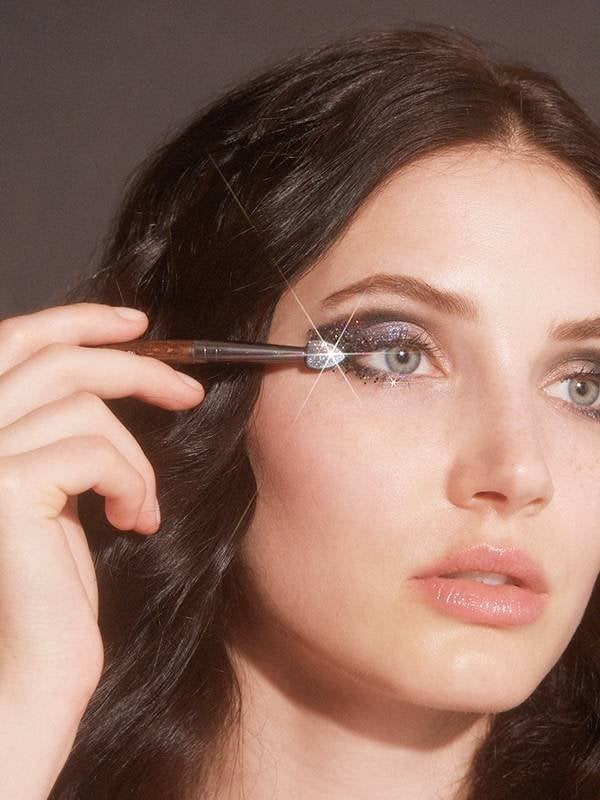 Read More
7 Lip and Cheek Sticks to Try STAT
How to Use Powder Highlighter and Face Mist Together
The Ultimate Glitter Draping Tutorial
Read more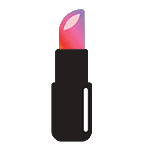 Back to top