Better Together: How to Layer Colored Mascara Over Black Mascara
May 24, 2018
Our "Better Together" series highlights surprising ways two products become — you guessed it — even better when you use them together.
Colorful makeup is in — as proven by recent buzzy launches like the Maybelline Lemonade Craze Eyeshadow Palette, NYX Professional Makeup Holographic Halo Eye Tint and one of our current faves, Urban Decay Double Team Special Effect Colored Mascara. As you might already know, the colored eyelash trend isn't just one for your Instagram feed: In fact, it's one both minimalists and maximalists can get behind. Whether it's used to bring out your eye color or to serve as a finishing touch to complement your full face beat, every look deserves to be celebrated.
Eccentric, bold-colored mascara isn't entirely new. Maybelline Great Lash Mascara in Royal Blue is a longtime fave of beauty lovers for the way it flatters every eye color and brightens the whites of the eyes. No matter what color mascara you want to wear this season, makeup artists recommend layering your mascara if you're looking to make the colored mascara stand out on your lashes. By layering, we don't mean just layering more color onto your lashes. Instead, we mean you should apply your traditional black mascara as normal and then layer with colored mascara until you're satisfied with the amount of pigment.
"A black mascara under a colored mascara makes the color mascara pop a bit more. It gives the optical illusion that the color is brighter because it's on a darker base," explains Maybelline New York makeup artist Gabriel Almodovar. Ahead, check out how we get the look at home, including our product recommendations.
Get the Look:
STEP 1: Start by coating your lashes with a primer like L'Oréal Paris Voluminous Primer.
STEP 2: Optional: Curl your eyelashes with an eyelash curler like the Shu Uemura Eyelash Curler.
STEP 3: Apply your go-to black mascara. One of our faves is Urban Decay Troublemaker Mascara.
STEP 4: Finish with your favorite color combo of Urban Decay Double Team Special Effect Colored Mascara.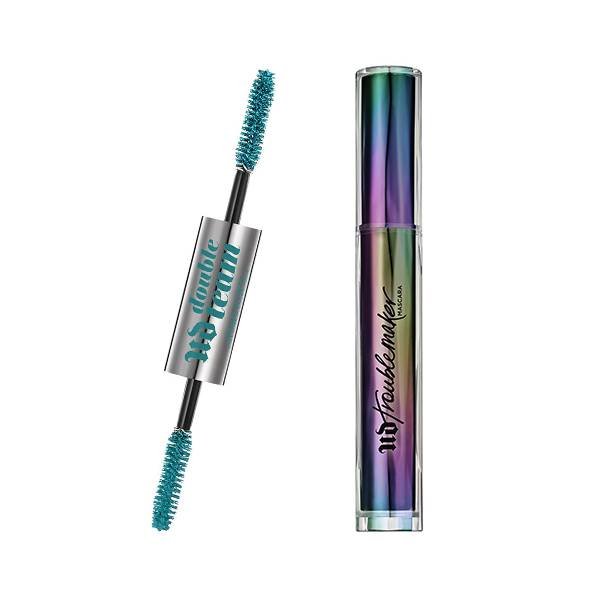 Photography by Chaunte Vaughn
Read More:
4 Mascara Tutorials You Need to See
5 Mini Palettes That Will Change Your Makeup Travel Game
Complete Your Summer Vanity With These Floral Beauty Products
Read more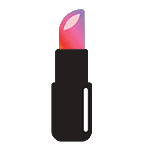 Back to top