A Beginner's Guide to Using Eyebrow Gel
August 22, 2023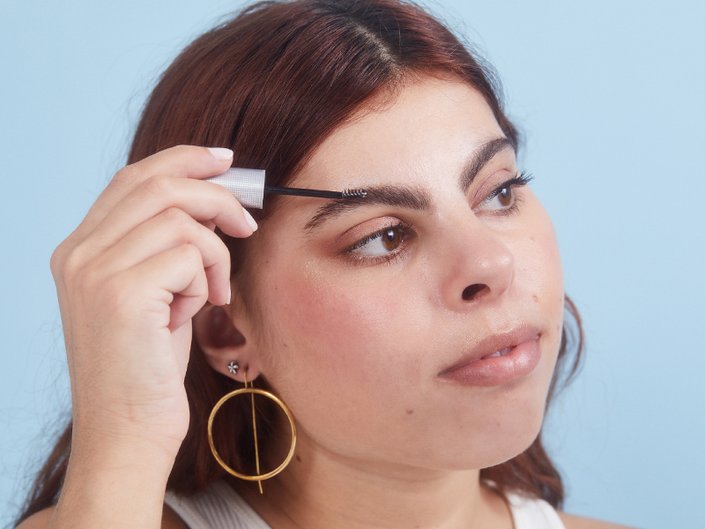 Whether you prefer full, fluffy brows, a sleek, laminated look or thin, Y2K-inspired arches, eyebrow gel is an essential product for locking any type of brow in place. But if you're not sure how to use the product, don't worry — below, we consulted with Melanie Marris, celebrity brow stylist and founder of Brow Code, to find out exactly what eyebrow gel does, how to apply it and how to find your perfect shade and formula.
What Does Eyebrow Gel Do?
"Brow gel lifts and lays the brow hairs in place giving a fuller, longer, thicker appearance," says Marris. "It can give the appearance of an eye lift with the use of a single product!" Depending on the type of brow gel you use and the way you apply it, you can give your brows a subtly groomed, fluffed-up effect or mimic the effects of a professional eyebrow lamination.
How to Apply Eyebrow Gel
For a Natural Look
For the most natural-looking effect, Marris recommends simply brushing a light-to medium-hold gel evenly through your brow hairs in an upward motion.
For a Feathered Effect
Love the look of full, feathered brows? "Brush the gel in an angled direction using the application wand," says Marris. "Stroke the brows upward and outward to feather the brows into place."
For a Faux Brow Lamination
"Use the application wand to brush the gel through all brow hairs," says Marris. "Lock them into place quickly by pressing the hairs against the skin with a spoolie." This method works best with a clear, strong-hold brow gel.
When to Apply Eyebrow Gel
There are no hard and fast rules when it comes to the right time to apply eyebrow gel — according to Marris, it mostly depends on the product you're using and the look you're going for.
For example, you can use most tinted eyebrow gels alone for a hint of color and added shape, or you can layer them on top of an eyebrow pencil. "I like to start with Imitations Micro Brow Pencil to fill my gaps with hair-like strokes, and then use the Tinted Multi-Peptide Brow Gel to add some volume and hold," she explains.

If, however, you prefer a feathered or laminated look, Marris says to lay down your brow hairs with a clear brow gel first, then fill in any gaps with a brow pen or pencil as needed.
How to Find the Right Tinted Eyebrow Gel
It can sometimes be tough to tell what shade of brow gel will be the best match for your hair color and desired look. "For a natural look, I would say go as close to your hair color as possible, or for that extra definition, one to two shades darker," says Marris. "For a more fashion-forward look, and if you are wanting something bold and expressive, you can opt for a much darker or much lighter shade, which will really give the wow factor. Some of the latest trends we're seeing would require one or two shades lighter than your natural hair color."
The right tinted brow gel will also come down to your hair color's undertones. "If you are matching your hair, work out if you are more warm or cool and then always check the cosmetic description to make sure it matches," recommends Marris. "Cooler tones will appear more ashy, while warmer [will be] more brassy or golden, with a hint of red."
The Best Eyebrow Gels to Try
If you're looking to add volume and fullness to your brows, we recommend adding this brow gel to cart ASAP. Pumped with thickening fibers that coat every brow hair, the transfer- and smudge-resistant formula helps brows look up to two times fuller for a whopping 24 hours.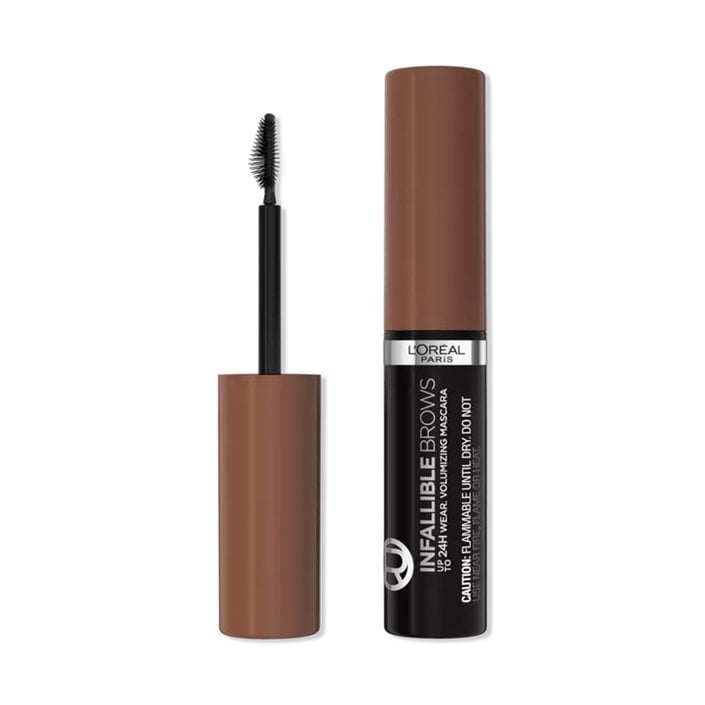 This dual-ended brow gel will literally help you build a brow from nothing, with a wear time that lasts as long as two days. To apply, simply swipe on the color with the doe-foot applicator, then brush out with the attached spoolie. For help with creating a new brow shape, try pairing the gel with the NYX Professional Makeup Zero-to-Brow Eyebrow Stencils.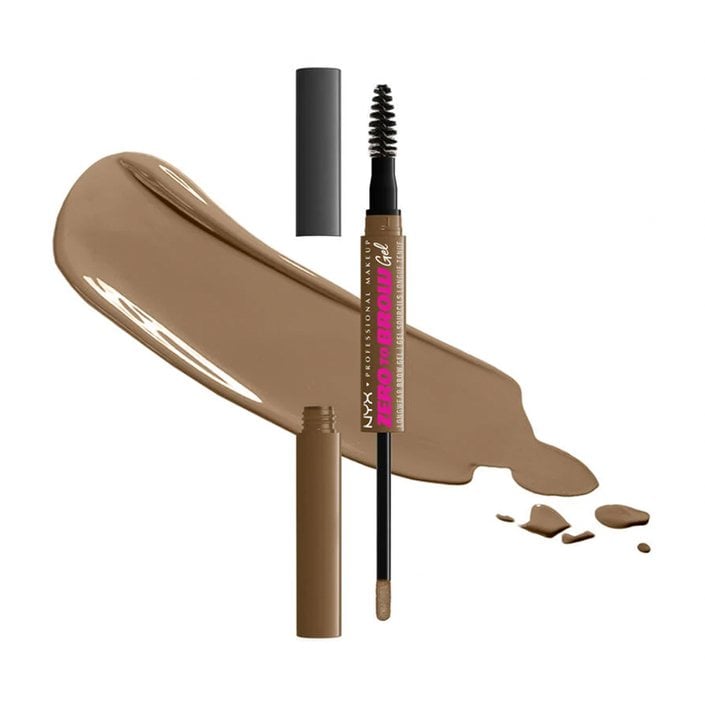 For a fast and easy brow, simply swipe on one of the tinted shades of this brow mascara. With a flexible hold and pigmented, flattering shades, this is one of our favorite beginner-friendly go-tos.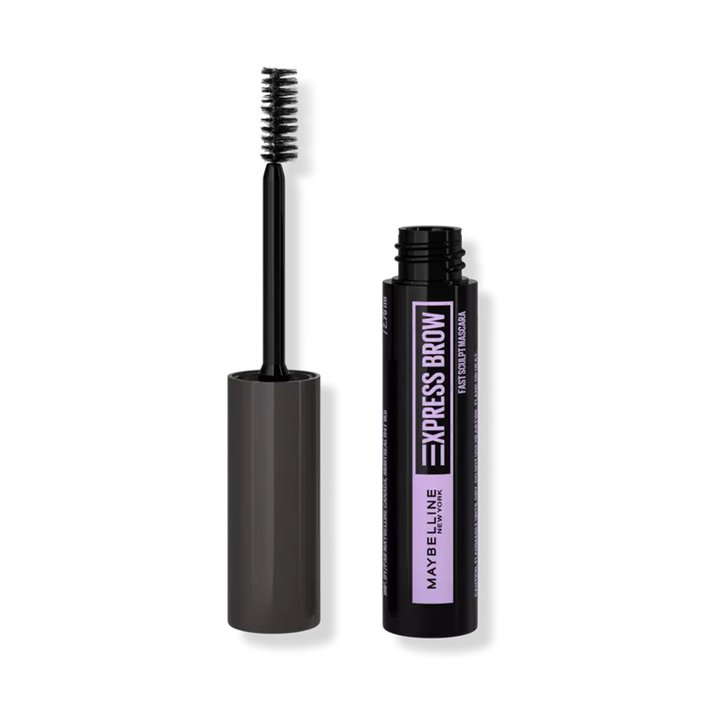 For a strong-hold laminated look, we love this transparent gel from Marris's brow line. The itty-bitty wand grips every stray brow hair and locks them in place for a slick yet flake-free finish.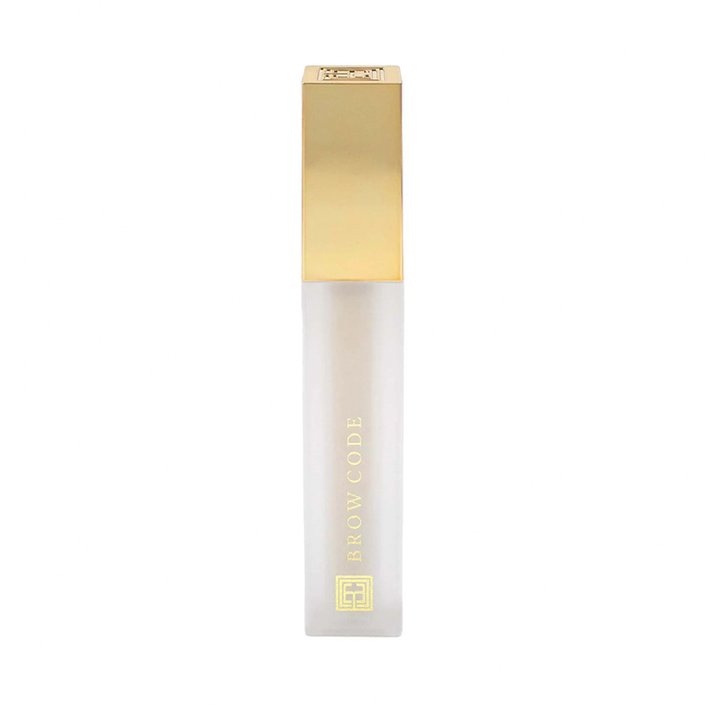 Read more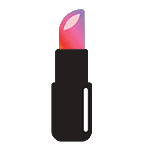 Back to top