How to Use a Lash Serum and Mascara Together to Achieve Your Dream Lashes
January 07, 2021
In our quest to achieve longer, more voluminous fluttery lashes via extensions, falsies and drama-boosting mascaras, we can cause damage to our natural lashes. If your lashes are falling out or seem weak or brittle, they could likely use some TLC in the form of a lash serum. Think of it like skin care, but for your lashes. Read on to learn more about the benefits of lash serums and how to use one.
What Is a Lash Serum?
Lash serums are nourishing treatments that are formulated to condition and strengthen lashes. As a result, your lashes may look fuller and longer with consistent use of a serum. One of our faves is the Lancôme Cils Booster Lash Revitalizing Serum. It's infused with amino acids to revitalize, moisturize and prevent lash loss caused by lash curlers and makeup application and removal.
How to Use a Lash Serum
Every lash serum is different — some are meant to be applied from root to tip, while others can just be applied at the root. No matter which you are using, apply on clean eyes after cleansing.
For the Lancôme Cils Booster Lash Revitalizing Serum, apply it along the top and lower lash lines as if you were applying eyeliner. Then apply it from the root of the lashes to the tip like mascara. Wait one to two minutes before curling your lashes or applying eye makeup. Use the serum once in the morning and once at night for best results.
We like to pair the Lancôme serum with the brand's new Lash Idôle Mascara. Like applying a moisturizer before makeup, the serum provides a smooth canvas for the mascara. We find it also helps prevent clumps and lash fall-out when we remove the mascara at the end of the day.
Read more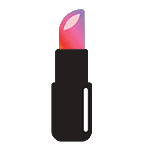 Back to top