How to Wear Different Colored Eyeshadows on Each Eye Without Looking Insane
June 14, 2019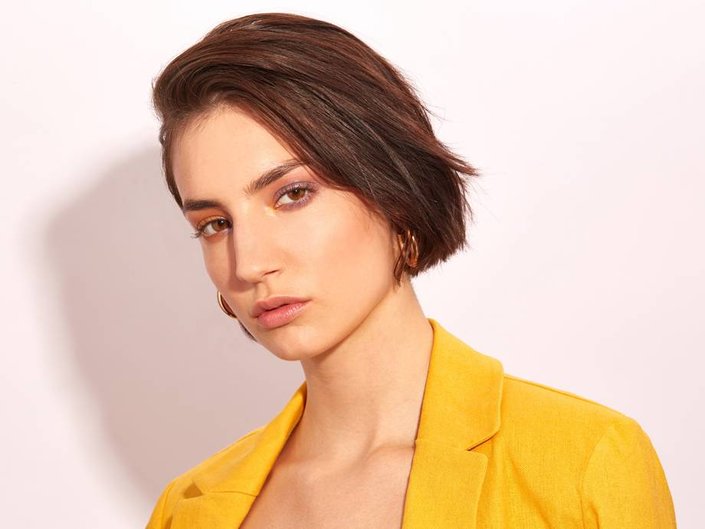 Type "makeup" into your Pinterest search bar and you'll discover and endless amount of options ranging from neutral matte eye makeup looks to glowy complexions paired with a perfectly imperfect boy brow. And if you keep scrolling into the depths of the site, you'll come across some unique looks you haven't seen before, too. Upon a recent deep dive through our feed, we noticed an eye makeup look featuring different colored eyeshadows on each lid. The mismatched look was bold, daring … and naturally, we managed to lose the pin before hitting "save" to our eye makeup inspo board — a serious tragedy.
So the only option was to recreate the eyeshadow look in real life with the help of NYC-based editorial makeup artist Anne Kohlhagen. The goal was to create a wearable (but cool) eyeshadow look that was a combination of minimalist and trendsetter. "I used soft, sheer eyeshadow shades, so others don't even realize you're wearing two different shades right away," says Kohlhagen. "It takes you a second to realize that they're two totally different colors."
To create the look, Kohlhagen used three different shades: two complementary shades and one darker crease color that worked with both shades. "I started with one color on the lid (a light orange shimmer), and then I applied the complementary color (a light, shimmery purple) on the other lid," she says. "Then, I used the same darker crease color on both lids (a burnt orange) and finally used the two main colors on opposite sides on the inner corners." Keep your look subtle by skipping the lipstick in favor of lip balm or lip gloss. And to make sure your eyeshadow is the focus of the look, forgo the liner and double up on lash-defining mascara instead.
As for choosing those two shades — if the light orange and purple aren't for you — look for something that complements your complexion but has enough difference in color to stand out against each other. If you want your look to be subtle, choose colors that are closer together on the color wheel. "The darker crease color can either be a shade of one of the chosen colors or a third darker color that works well with your skin tone," says Kohlhagen. We recommend digging into an eyeshadow palette with an extensive array of shades like Urban Decay Born to Run Eyeshadow Palette or the NYX Professional Makeup Swear By It Shadow Palette.
Whether you're searching for a look that's meant for your Instagram feed or something to take out into the real world, consider this cool-girl look the next time you're looking to change things up a little. And don't forget to pin these photos, so that unlike us, you remember the inspo.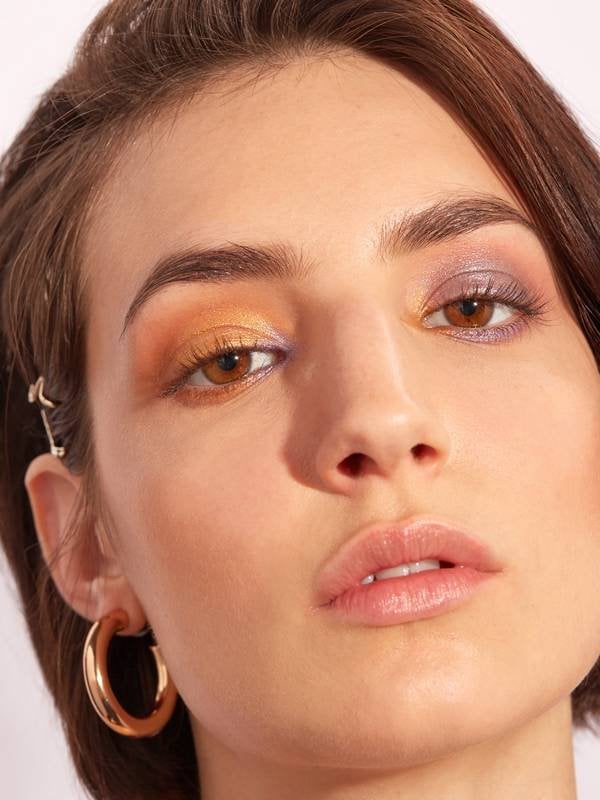 Read More:
5 Eyeshadow Pots to Try — Apply 'Em With Your Fingers
Read more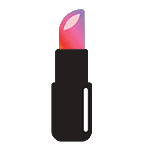 Back to top