Sound the Alarm: IT Cosmetics Launched New Brow Pencils
June 28, 2019
Hi, hello, and welcome to today's segment of "what's new in the beauty world." Today, we came across some big news from IT Cosmetics that's bound to make brow-lovers very excited. The brand just launched two new eyebrow pencils to its collection of must-have essentials: Brow PowerFULL and Brow Power Micro. They join the ranks of top-rated brow products like the Brow Power Universal Eyebrow Pencil, Brow Power Pomade and the Heavenly Luxe Brow Power Universal Brow Transformer Brush #21. No matter how you like to style your  brows, there's a brow product for you — especially now.
For some background, Brow PowerFULL has the same universal color of the Brow Power Universal Eyebrow Pencil, but it has a triangular tip for bolder definition and volume. The shade seriously works with all hair colors, and it locks in place for budge-proof, all-day wear. Brow Power Micro Eyebrow Pencil, on the other hand, is meant to achieve feathery, natural-looking definition. It's also budge-proof and features that same universal color technology, but the main difference is that Brow PowerFull is for bolder brows, whereas the Micro Pencil is for natural brows. Brow Power Universal Eyebrow Pencil falls somewhere in between the two new formulas thanks to its buildable formula.
Add after you add your soon-to-be-favorite brow products to your cart, don't forget to check out other new arrivals from IT Cosmetics like Your Skin But Better Oil-Free Makeup Primer, Confidence in a Gel Lotion Moisturizer and Confidence in a Neck Cream Moisturizer. With IT Cosmetics, you know the products are going to be really good, so why not stock up, right?
Read More:
Beauty Q&A: What Should You Avoid After Using Self-Tanner?
How to Apply Makeup in the Correct Order 
NYX Just Launched Born to Glow! Naturally Radiant Foundation
Read more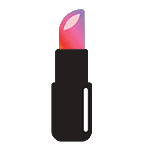 Back to top