IT Cosmetics Just Expanded Their Best-Selling Concealer to 48 Shades
August 10, 2018
IT Cosmetics has a ton of amazing products to choose from, but if we had to pick just three to get us through life, we'd choose complexion-perfecting IT Cosmetics CC+ Cream, super-volumizing Superhero Mascara and the untouchable Bye Bye Under Eye Concealer. As great as this beauty trio is, we're here today to celebrate Bye Bye Undereye, a full-coverage, waterproof formula that launched eight years ago and stole the hearts of beauty lovers everywhere. Why, you wonder? Well, IT Cosmetics just announced via Instagram that the shade range got a major upgrade from six to 48 shades.
The new and improved shade range is divided into four families: light, medium, tan and deep. When you're choosing your shade from one of these four, make sure you're also keeping your undertones (warm, neutral or cool) in mind. Each shade has a "W," "N," or "C," indicated next to its number to help make it easier to find the right one for you. The perfect shade will completely conceal dark circles, redness, under eye bags, discoloration — and basically anything else you're looking to hide. You can trust it to stay on your face all day without creasing or cracking. It's lifeproof, essentially.
If you're a Bye Bye Under Eye newbie, be sure to start with just a tiny bit of the product because a little goes a long way. Warm up the product on your finger and then tap it into your skin, blending out with a concealer brush until you reach your desired level of coverage. Pro Tip: You can even use this formula as a brightening foundation if you're in a pinch, or simply curious.
Discover your shade of IT Cosmetics Bye Bye Undereye here and *add to your cart* for $26.
Read More:
17 Free Makeup-Inspired Phone Backgrounds to Fuel Your Beauty Addiction
Calling All Brow Lovers: You Don't Want to Miss These Sephora Weekly Wow Deals
The New Winky Lux Pop-Up Shop Was Made for Your Instagram Feed
Read more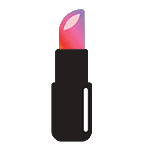 Back to top