The L'Oréal Paris Age Perfect Line Is Great Even If You Don't Have Mature Skin
July 23, 2020
My makeup bag hasn't been empty since my middle school days. What can I say? Over the years I've collected a stockpile of my favorite
holy-grail products
. Still, when L'Oreal Paris launched its new Age Perfect makeup line, I decided to conduct a little experiment. I dumped out the existing contents of my cosmetics case and started my routine from scratch using every product from the L'Oréal Age Perfect line (dedication, people). While the products are designed for mature skin, their good-for-you properties and
creamy textures
piqued my interest. From the
Radiant Serum Foundation With SPF 50
to the
Luminous Hydrating Lipstick and Nourishing Serum
, I had a feeling that a few key pieces from the lineup could become my new go-tos. So armed with
a bare face
in need of makeup and L'Oréal Paris foundation, blush, brow gel and more, I started my new (and spoiler alert, improved) routine. Find out my thoughts, ahead
Review of the L'Oréal Age Perfect Line
This L'Oréal Paris line includes all the necessities for a full face: complexion, lip, eyes and brows. The first product I put to the test? The L'Oréal Age Perfect Radiant Serum Foundation With SPF 50. I squeezed a bit of product onto my hand, grabbed my foundation brush and started applying. Once I saw how seamlessly the foundation gilded onto my skin, I was sold — big time. With skin-nourishing ingredients like vitamin B3, the product felt hydrating and lightweight upon application. Plus, it didn't settle into fine lines or separate. Instead, the formula stayed looking supple and skin-like. My makeup M.O. is dewy — and, you guys, this serum-foundation combo takes the freakin' cake when it comes to getting your glow on. I finished off my base with the Radiant Concealer With Hydrating Serum. It had a very similar texture to the foundation and covered my dark circles without feeling too heavy. The best part? I looked like I had gotten more than the four hours of sleep I really had. To keep things looking natural and fresh, I reached for the L'Oréal Age Perfect Radiant Satin Blush. The creamy formula is made with camellia oil for a luminous finish that doesn't dry down. I like a very subtle flush, so my go-to shade is Peony, a light pink. You can definitely use a brush, but I opted to just pat the color on with two fingers and blend away. A little definitely goes a long way with this, so I recommend building up to your desired color payoff.
Once my complexion was complete, I moved on to my brows and eyes. Usually, I just let my brows stay in their au naturale state, so I was a little apprehensive about sprucing them up with a pencil. Thankfully, the Brow Magnifying Pencil With Vitamin E couldn't have been easier to use. The spoolie made blending out the color a breeze. A word from the wise though, be sure to start at the arch of your brow because putting too much pigment at the start of your brow can look too heavy (I speak from experience). Next, I used a swipe of the Instant Magnifying Mascara With Conditioning Serum. It was super gentle, clump-free and didn't flake throughout the day. A bonus? It came off easily, no tugging or scrubbing necessary.
To finish off my makeup, I used the Luminous Hydrating Lipstick and Nourishing Serum in Luminous Pink. I'm pretty picky when it comes to lip products — hydrating formulas are non-negotiable for me — and I was pleased with how supple this left my lips. It's definitely going to be one of my most-used products for the foreseeable future.
Swapping out my makeup for L'Oréal Age Perfect products not only forced me to give my makeup stash a long-overdue cleaning, but it also helped me find some new holy-grail products that will maintain permanent residence in my makeup bag and my routine. So whether you're looking for makeup to plump and hydrate mature skin or simply want a luminous, lightweight beat, I suggest giving your makeup bag a makeover with these L'Oréal products — you won't regret it.
Photo Credit: Chaunte Vaughn
Read more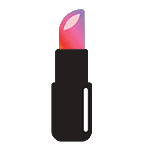 Back to top