Another Fruit Scented Eyeshadow Palette is Here and This Trend is Making Us Hungry
April 25, 2018
Scented makeup products are officially trending and we have mixed feelings: hunger and curiosity (but mainly hunger). Slowly but surely, more and more brands are jumping in on the trend, like L'Oreal Paris with Infallible Les Chocolats Liquid Lipstick and with the brand-new Maybelline Lemonade Craze Eyeshadow Palette. Doesn't matter whether you're more of a chocolatey dessert person or one to stick to fruits — apparently, dietary balance exists in the makeup world too. Adding to the food-scented trend is the new L'Oréal Paris Paradise Enchanted Eyeshadow Palette (be sure to preorder ASAP!) a summery, warm palette we can't wait to get our hands on.
The L'Oréal Paris Paradise Enchanted Eyeshadow Palette is made up of 12 neutrals in an array of mattes and shimmers ranging from a creamy ivory shade to a shimmery bronze. You'll find some peach and coral shades, too, in addition to bronzed ambers and neutrals to create your ideal summer eyeshadow look. On the back of the palette, you'll even find a detailed guide to creating four standout eye looks that are great for both beginners and experts to recreate.
In addition to the new eyeshadow palette, L'Oréal Paris is also releasing Paradise Enchanted Blush that come in four shades ranging from subtle peach to a bright pop of coral pink. As you could have probably guessed by the scented-summer-makeup-craze, the new blush, too, smells fruity. Pre-order your fave shade (or just covet them all) on Amazon for $10.99 each. In the meantime, you can find us trying to transform all of our favorite foods (🍕) — results TBD.
Read more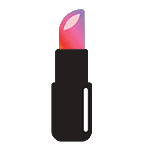 Back to top