Can Micellar Water Turn Eyeshadow Into Liquid Eyeliner? We Tried It
July 12, 2022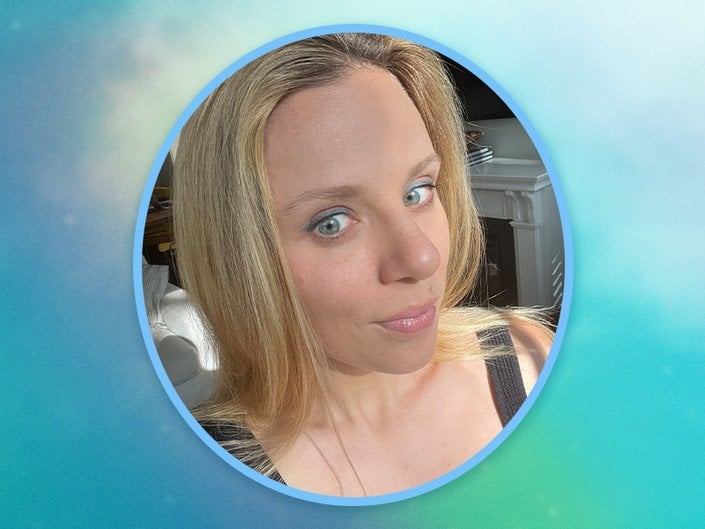 One quick scroll through TikTok and it's easy to see that there's no shortage of beauty hacks out there. (That just may be the understatement of the year.) And, in our experience, let's just say that some work better than others. But when we heard about one that involves creating your own DIY liquid eyeliner, we were intrigued. All you need is micellar water, a powder eyeshadow of your choice, and a small eyeliner brush — or so the Internet says. It seemed easy enough, so we decided to try the trick out for ourselves. Spoiler alert: It works.
The concept is simple enough: By adding some liquid to the powder, the color both becomes more saturated and the consistency transforms to that of a liquid eyeliner. "Micelles are tiny beads of oil suspended in water," explains Jenny Patinkin, a Chicago-based makeup artist and the founder of Jenny Patinkin Eco-Luxe Beauty Tools. "The reason this trick works so well is that water turns the shadow into a paste, and the oil helps that paste glide smoothly over your eyelid."
Full disclaimer: I'm not a huge eyeliner-wearer. I apply it for special occasions or a big night out, but that's about it — largely because of how hard it is for me to apply it. (For some unknown reason, I never mastered the hand-eye coordination necessary.) And while I love the graphic, bold look of a liquid liner, using a typical marker or pen-like product is even tougher for me than using a pencil. I find that it skips and the line looks uneven, I can never keep the line straight, it pulls on my lid… you get the picture.
Point being, I was admittedly a little skeptical when trying this out. As TikTok suggested, I started by saturating the tip of a small eyeliner brush in micellar water, more specifically, the Garnier SkinActive Micellar Cleansing Water. (According to Patinkin, the brush you choose is important. She recommends using a fine-tipped eyeliner brush that you can smooth into a very sharp point while it's wet. This will give you a lot of control with the application and help you create a defined line, she says.)
The whole point of this trick is that it can turn any color shadow into liner; I tried it with a few different shades, but in my experience, it was more impactful with a bolder, brighter hue. I opted for a vibrant teal, similar to the one found in the Urban Decay Naked Wild West Mini Eyeshadow Palette.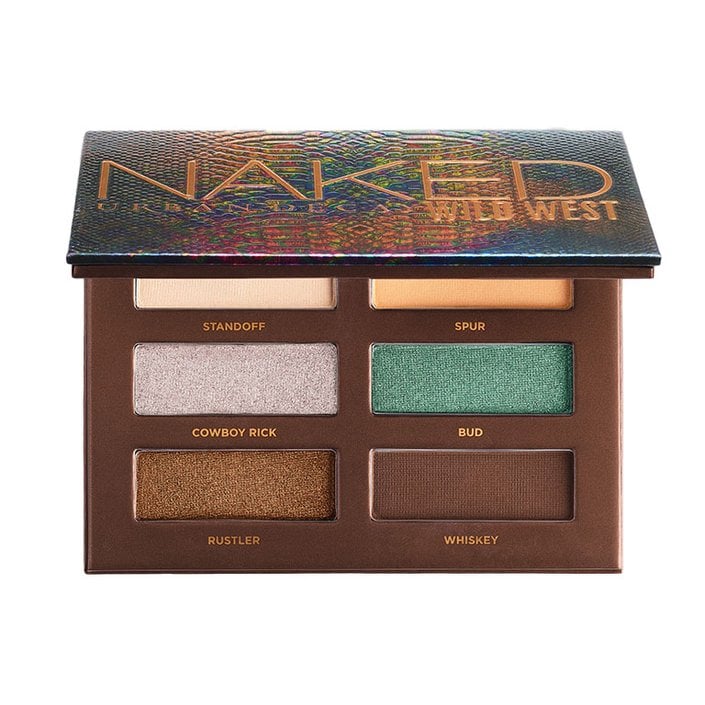 I dipped the brush into the edge of the pan and glided it across my eye — and legitimately pulled an audible gasp. I was so impressed by not only how great and rich the color looked, truly like a liquid liner, but also how ridiculously easy it was. The brush moved smoothly across my eye, the line looked crisp and clean — it truly couldn't be easier. I added another drop of micellar water to the brush before re-dipping and doing the other eye, then admired my results in the mirror and showed them off to my husband who faked an appropriate level of excitement.
Personally, I found this to be one Internet-famous hack that works and is definitely worth trying. That being said, Patinkin is quick to note that if you don't already have micellar water on-hand, there's no need to buy it just for this purpose. "I personally think it works just as well with plain water. As long as you're working the shadow into a nice paste consistency, you'll get a great application," she notes.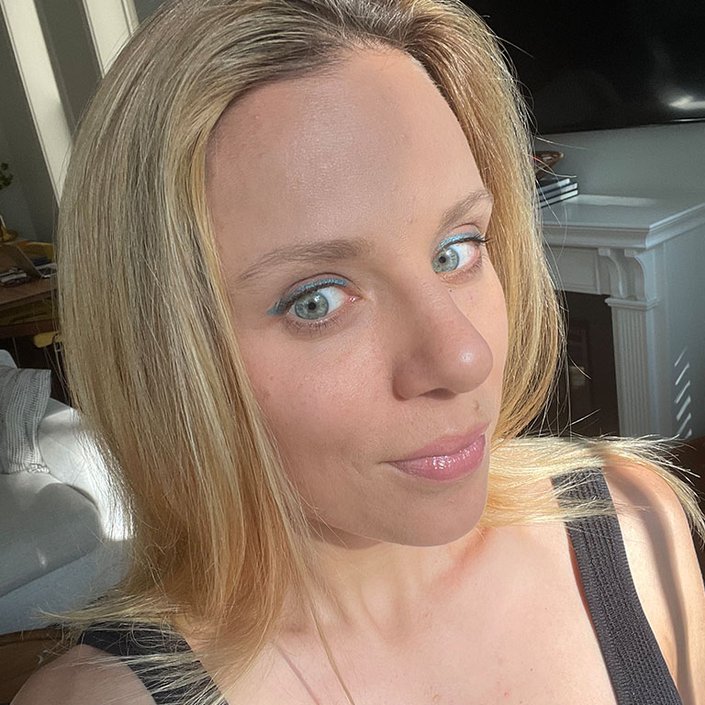 Celebrity makeup artist Andrew Sotomayor also says there's another — in his opinion, better — take on this trick. "Using cleansing water with your eyeshadows is literally dissolving the shadow in the pan and dissolving it on your eyes," he says.
Instead, he suggests dipping your small liner brush into dry shadow, then spritzing it with a makeup setting spray. (Need a shopping suggestion? The NYX Professional Makeup Matte Finish Long Lasting Makeup Setting Spray is a classic and rings in at about $10.) "This gives your powder shadow a longwear, creamy texture, and you're not changing the formula of the shadow in the compact," he explains.
TL;DR: If you have micellar water on hand, try taking this trick for a test run. But if not, there are other ways to score a similar effect.
Photo: Melanie Rud
Read more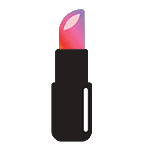 Back to top