6 New Eyeshadow Palettes That Are Worth the Money
June 08, 2018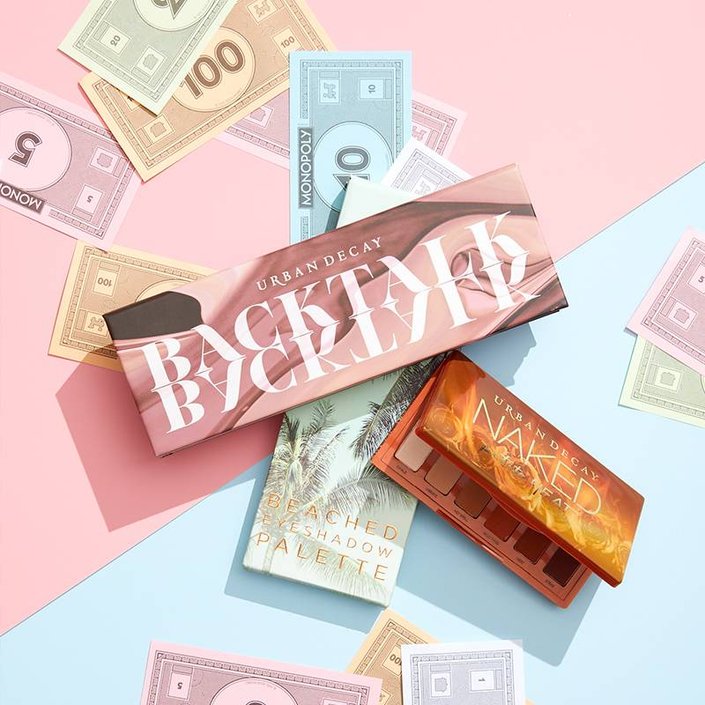 As a self-professed palette hoarder, a new palette drop is like Christmas — but every other week. And summer 2018 is proving to be a major moment for eyeshadow palettes. With so many new drops it can be hard to navigate the many many options, but luckily we've rounded up the very best palettes that are totally worth the money.
Peep our picks ahead:
Maybelline Lemonade Craze Eyeshadow Palette
Two words: Scented. Palette. Not only does this palette smell great, it's also the perfect colorway for summer. While there are plenty of neutral shades to rock an everyday eye, the pops of color are really what makes the palette special. We're particularly obsessed with Ice Pop, a bright magenta, and Lemonade Craze, a yellow shade we want to wear all over our faces. At $11 a palette, this is definitely worth the money.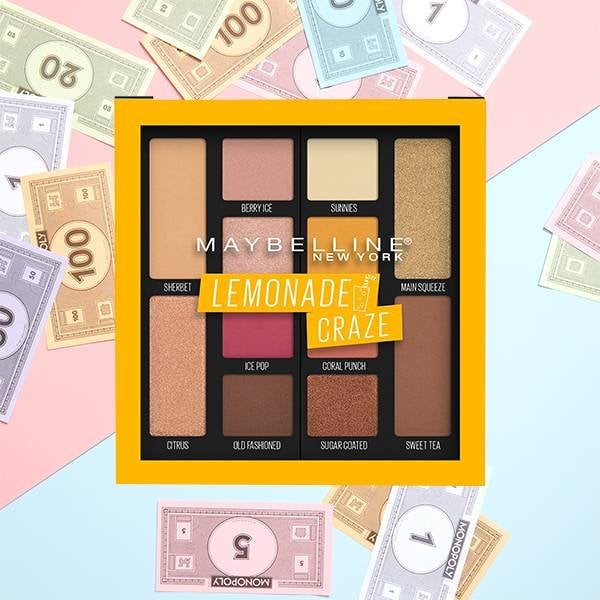 Urban Decay Cosmetics Beached Palette
When you think "beachy," bronzy, glowy makeup probably comes to mind. Urban Decay keeps that vibe going with their new Beached Palette but really takes the whole beach environment into account — from the beach to the sand and the ocean. In short, we're in love. We love how soft and pigmented these are — they're perfect for creating smoldering summer looks.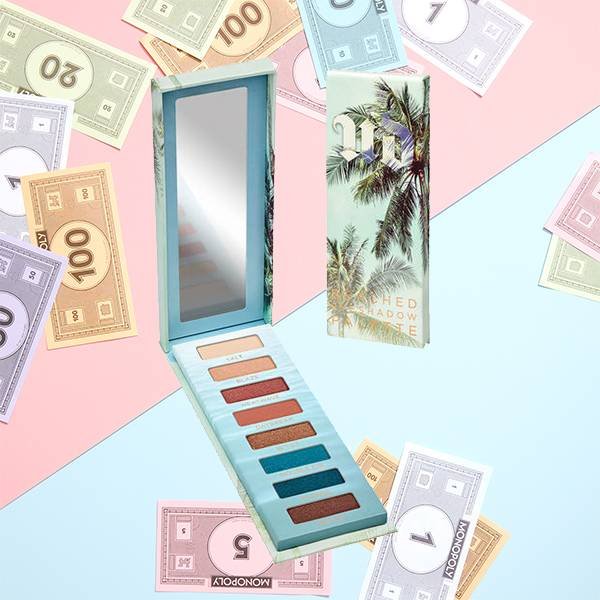 NYX Professional Makeup Away We Glow Palette in Hooked On Glow
This palette has five shimmers and five mattes, which means the color combos are virtually endless. These buttery-smooth shadows are easy to work with and blend like a dream. We're totally into this colorway for summer — sultry and sweet.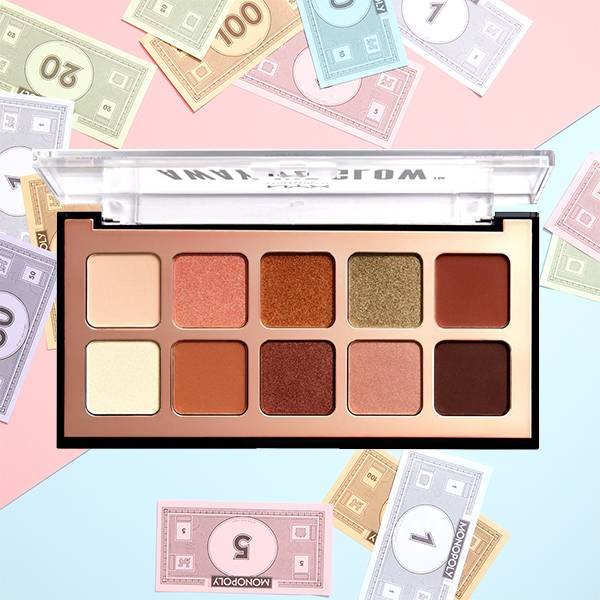 Dominique Cosmetics Latte Palette
The first product from the Christen Dominique's makeup line, the Latte Palette is one we've been keeping close for the past couple months. For starters, the pans are large, which means you can also use them as highlighters or blushes. The shadows are also really pigmented and show up whether they're swatched on an arm or an eye. We're particularly in love with Creme Bruleé, a pinky-champagne shade we want to wear all over our faces.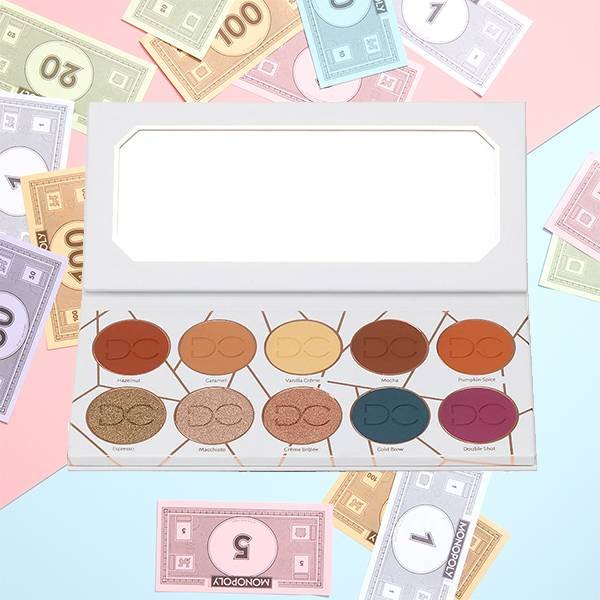 Winky Lux Cashmere Eyeshadow Palette
With so many warm, pink and nude palettes in the world, the Winky Lux Cashmere palette is a breath of fresh air. The shadows are soft (hence the name Cashmere) and come in four different finishes: holographic, matte, satin and glitter. There's so many options and lots of eye looks to try in beautiful, cool-toned shades.
Urban Decay Petite Heat Palette
We've raved about this one many times over — but we're still not over it. While the OG Heat Palette has a special place in our hearts, we're enamoured with the mini version that we can take on the go. Designed for travel, this thin palette fits into pretty much every bag and can be used on its own or with your other fave shadows.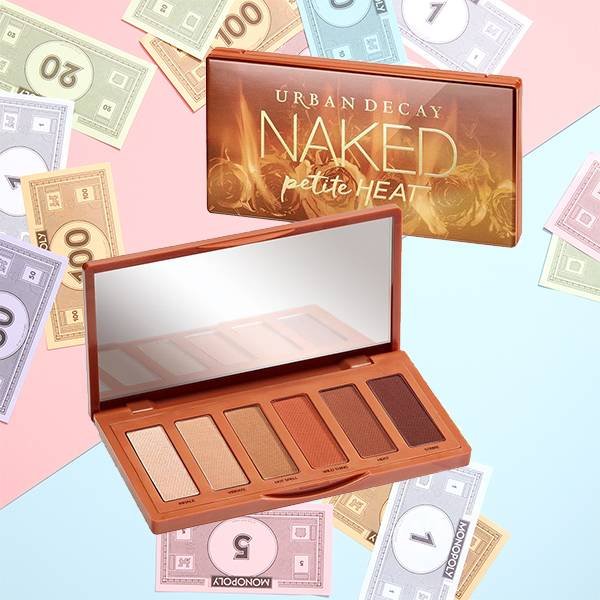 Photo: Chaunté Vaughn
Read more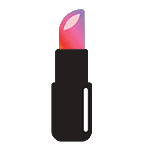 Back to top