NYX Just Launched a 40-Pan Eyeshadow Palette and It's the Best Kind Of Friday Surprise
June 29, 2018
Hold the phone — NYX Professional Makeup just did a thing, a big thing. No, we're not referring to the brand's recent launch of new lippies that rocked our world, rather, we're talking about a major new eyeshadow palette that casually came into our lives today, aptly named Swear By It. The palette contains 40-pans (YUP!) of nearly every eyeshadow shade you could ever need in three finishes: matte, metallic and satin. If this didn't make your Friday even better, nothing will.
According to NYX, the palette is inspired by fall beauty, which means the cool and warm toned palette's graced our presence a whole lot earlier than expected. Why did NYX bless us, you ask? Truly, we have no idea, but it could be because some of these shades are ideal to complete your summer makeup looks, too. A few we're trying to get on our lids immediately are matte yellow, shimmer copper and a mesmerizing sky blue.
In addition to Swear By It, the brand also just dropped Foil Play Cream Eyeshadow in six metallic, jelly-textured pigments, along with Foil Play Cream Pigment, perfect for creating a super-pigmented foiled-eyeshadow look. You can't officially add these two products to your cart yet, but you can score Swear By It online for $35. Though the price is a bit higher than what you'd expect from the cult-favorite brand, this is one that'll replace the ten palettes you've been hoarding in your makeup stash.
Read More:
This Sunflower Cut Crease Is About to Make Your Day So Much Brighter
New NYX Lippies Have Arrived and They're the Stuff of Glossy Dreams
The Best Makeup Primer For Your Skin Type — All from the Drugstore
Hero Image Courtesy NYX Professional Makeup
Read more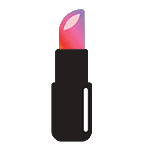 Back to top