Get This Mesmerizing Pastel Watercolor Eye Makeup Look in Just 7 Steps
August 15, 2018
Until today, you may have thought a pastel watercolor eye makeup look should be reserved for special occasions, namely ones where you can live young, wild and free — a music festival, perhaps. But the bold, full-glam look that comes to mind when you hear "pastel watercolor eye makeup," doesn't need to be so intimidating. In fact, we have the perfect look we think you'll be excited to wear IRL and not just on your Insta feed. It requires just seven steps and some new drugstore makeup products, though you could still get a similar look with whatever pastels you have in your makeup bag.
STEP 1: Start with foundation and highlighter to make your skin glow.
STEP 2: Apply eyeshadow primer all over your lid and then blend. We like NYX Professional Makeup HD Eyeshadow Base for a long-lasting, crease-free finish.
STEP 3: Using the NYX Love You So Mochi Eyeshadow Palette in Electric Pastels, apply coral eyeshadow to the center of your eyelid.
STEP 4: Apply pink eyeshadow to your inner corner.
STEP 5: Apply light blue eyeshadow to your outer corner.
STEP 6: Sweet mascara onto your lashes. For volume and length, we recommend L'Oréal Voluminous Lash Paradise Mascara.
STEP 7: Define your brows using Maybelline TattooStudio Brow Tint Pen to create natural-looking, hair-like strokes.
Read More:
The Best Beauty Podcasts You Should Subscribe To Right This Minute
6 Pore Sticks That Will Completely Change the Way Your Makeup Looks
We Swatched the Proenza Schouler x Lancôme Collection — So You Can Keep Your Palette Pristine
Read more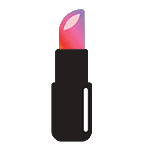 Back to top