Change Up Your Classic Eye Look With This Cool Square Liner Tutorial
May 04, 2020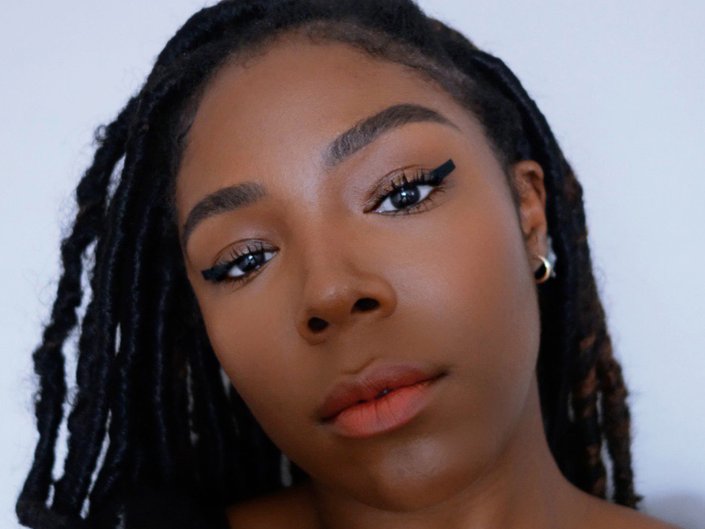 Winged liner is so yesterday. Instead, it's square eyeliner that's been catching our eye lately. And while it may look difficult, achieving a square liner look is actually pretty simple — all it takes is the right products and a little practice. Ahead, we challenged NYC-based makeup artist Jonet Williamson to break down and show us how to apply square eyeliner in just three steps. Here's how to get the look.
STEP 1: Apply Your Base Shadow

STEP 2: Apply the Eyeliner With a Square Eyeliner Brush 

According to Williamson, a long-wearing eyeliner and square brush is key for this look. Here, she used the NYX Professional Makeup Epic Wear Liquid Liner. "The trick to applying the square liner is to make sure the brush that you select is the exact same size as the line you want to draw so you can get it in one swipe." Transfer the eyeliner to the square brush and drag it along the end of the upper lash line, from the outer corner upward. If you're uncomfortable drawing the liner on your own, Williamson recommends applying tape on the outer corner of your eye and trace along the edge with a square shaped brush as well. "Pro tip: pick up a square brush at your nearest art supply store."




Williamson notes that it's key to get the swipe done in one shot. "If you mess up, remove the whole thing and start again," she says. "If you go over it again, it's going to look cakey and not precise.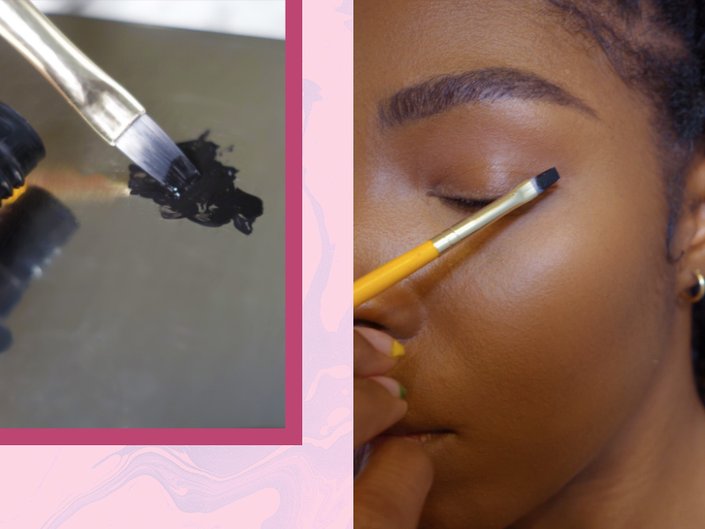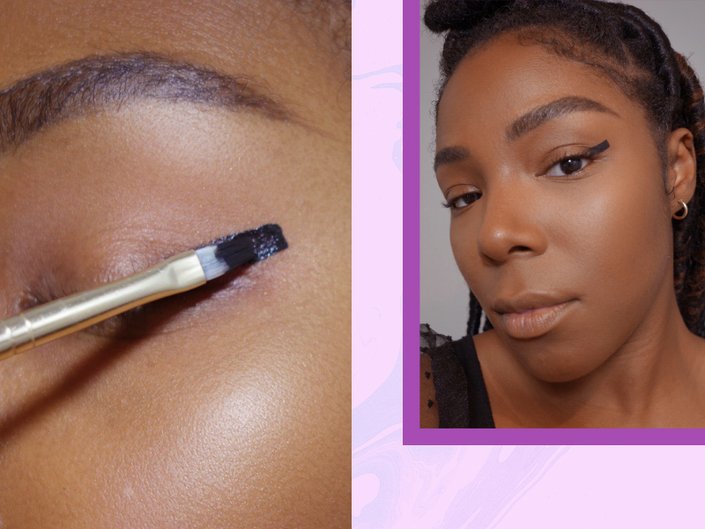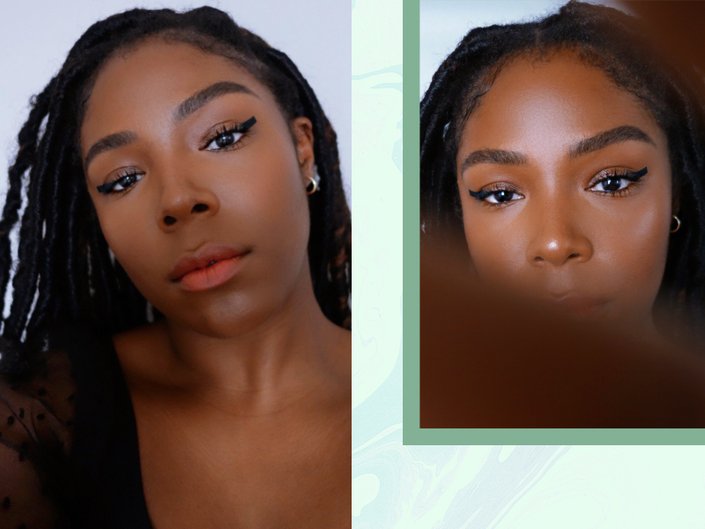 Photo Credit: Jonet Williamson
Read more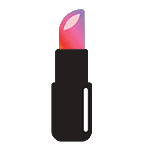 Back to top