This Sunflower Cut Crease is About to Make Your Day So Much Brighter
June 28, 2018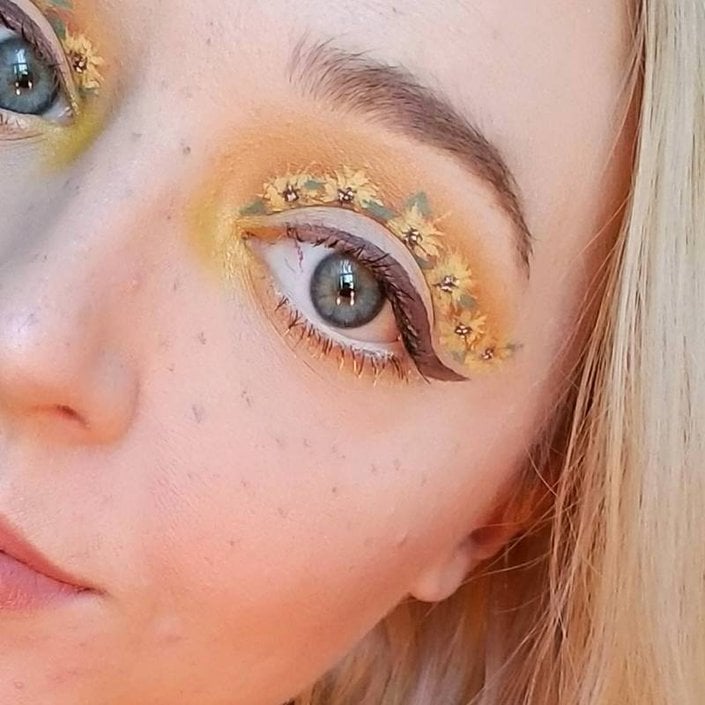 It's the season of sunflowers — cue the influx of your friends taking Insta pics in fields of 'em or your local bodega nearly exploding with overpriced bunches. While real life versions of the flowers are cool and all, another place you can spot your favorite summer flower happens to be on Reddit's Makeup Addiction. They exist in the form of makeup looks, of course, and this one is currently trending from user dontblink123, AKA Alanea. The look, which she recreated from James Charles, who recreated it from the OG ashghotcakess, is one we'll never grow tired of.  She casually describes the impressive-AF sunflower cut crease as her "first attempt" at the look — OK.
In response to an inquisitive Redditor, dontblink123 explains, "My #1 tip would be to not worry about getting the petals to look like flower petals, if that makes any sense. I mostly just did really small strokes that honestly I thought probably looked horrible at the time, but when I went back in and added the little bits of white and orange it really brought the look together." So if you plan on recreating the look at home, give yourself a good hour and a half — that's how long it took dontblink123 — and potentially more to leave room for error. In addition, "make sure to do the flowers above your natural crease so they can be seen when your eyes are open."
As far as the products you'll need to complete the look, dontblink123 recommends NYX Professional Makeup Vivid Liners. "The tips are so fine it made it easy to do the details and they didn't crease at all," she writes. For a full list of eye products, she used Maybelline Fit Me Concealer in her crease, NYX Vivid Brights Liquid Liners in Vivid Halo and Vivid Envy, NYX White Liquid Liner, NYX Butter Lipstick in Hot Tamale, the Essence Brown Eyeliner Pen, Morphe 35b palette (yellow and glitter on bottom left corner) and mascara.
Be sure to tag @makeupdotcom #makeupis if you recreate the look! We'll be waiting impatiently.
Read More:
New NYX Lippies Have Arrived and They're the Stuff of Glossy Dreams
6 Best Primers for Combination Skin that Will Forever Change How Your Makeup Wears
3 Colorful Pride Makeup Looks We Saw at This Year's Pride Parade — and How to Get Them
Hero Image Courtesy dontblink123 on Reddit
Read more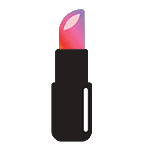 Back to top