7 Eyeshadow Palettes That Pair Perfectly With Brown Eyes
October 07, 2019
Eyeshadow is one of the more mystical things in makeup — you know there are people who are good at it, but you're not exactly sure why or how. When done right it can take your makeup look to the next level, and while technique is important (it's all about blending!) — the color choice is just as important. If you have brown eyes, you're in luck: It's the most versatile color of the bunch, meaning you can pull off just about any eyeshadow color. You can go dark with matte navy or keep it neutral with soft pinks — the choice is yours. Check out our favorite palettes and shades for brown eyes ahead.
WARM BROWNS AND NEUTRALS
Warm browns and neutrals really accentuate your brown eyes and are great options for the makeup lover who is just getting into eyeshadow.
Urban Decay Naked Reloaded Eyeshadow Palette
We can't stop singing the praises of Urban Decay Naked Reloaded Eyeshadow Palette, Urban Decay's answer to the now-retired OG Urban Decay Naked Palette. Beginners will gravitate toward shades like Burn, a copper-burgundy metallic — a versatile shade you can wear all over the lid on its own.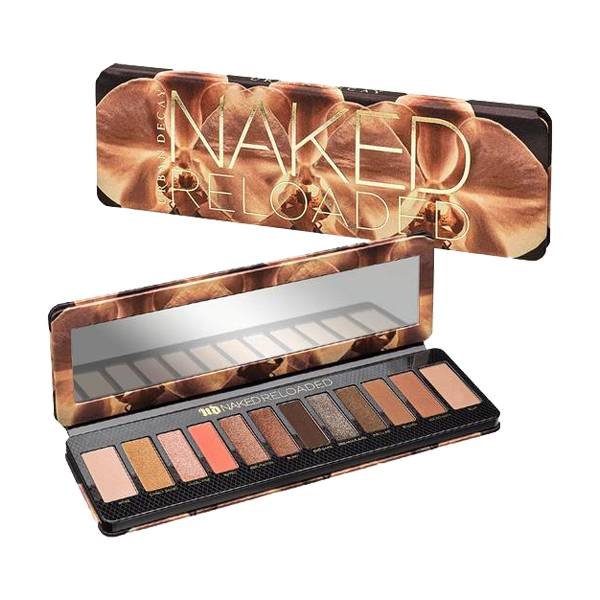 Juvia's Place The Warrior Eyeshadow Palette
Brown eyes and bronze shades are a match made in heaven — which is why we recommend the Juvia's Place The Warrior Eyeshadow Palette for all your eyeshadow needs. The Warrior Palette is the edgier version of their popular Nubian Palette and features golds, shimmery bronzes and browns to make your eyes pop.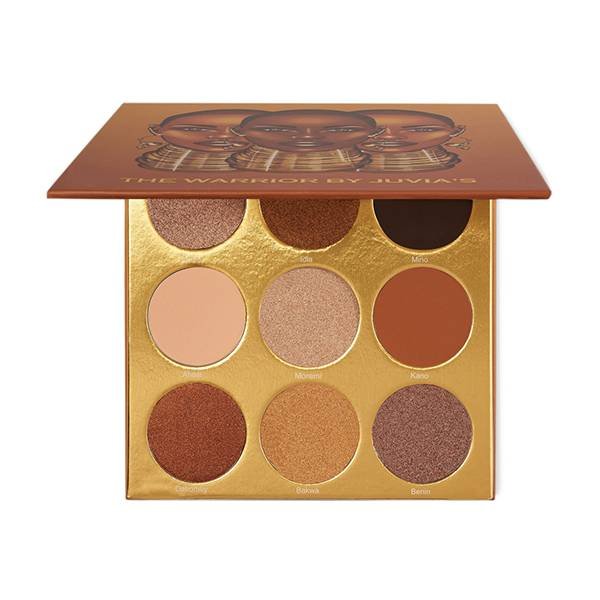 ORANGES AND REDS
Oranges and reds warm up the eye and are the perfect colors to create a smoldering look. As a brown-eyed babe, feel free to go for an understated burnt orange or a bright neon eye — either way, you'll look fly.
Urban Decay Naked Heat Eyeshadow Palette
We're big fans of warm-toned colors for brown eyes and recommend reaching for palettes that offer shades with lots of warmth. Cue the Urban Decay Naked Heat Palette, which contains 12 amber-hued neutrals that look flattering on everyone. We like He Devil for full-lid looks, a burnt-red matte we can't get enough of.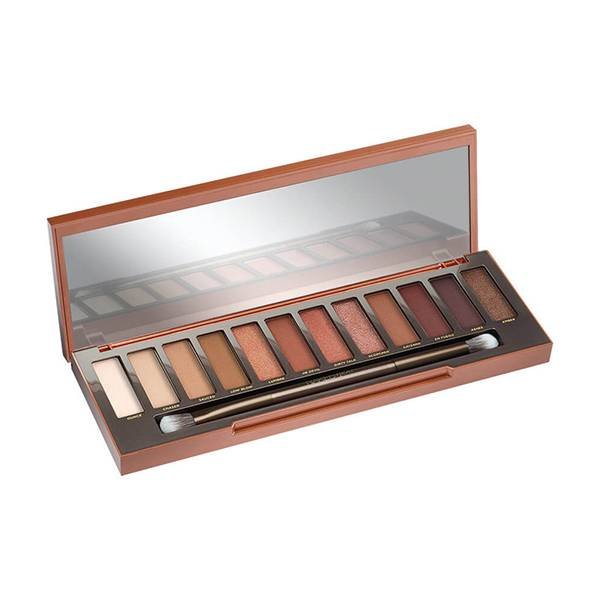 Natasha Denona Mini Sunset Eyeshadow Palette
It's likely you've seen the ever-popular Natasha Denona Sunset Eyeshadow Palette in action, but the prestige price tag is enough to give even the most dedicated beauty-lover pause. We recommend opting for the Natasha Denona Mini Sunset Eyeshadow Palette before taking the plunge, a five-shade mini palette with two shimmers, two mattes and a foiled shade that'll turn heads wherever you go.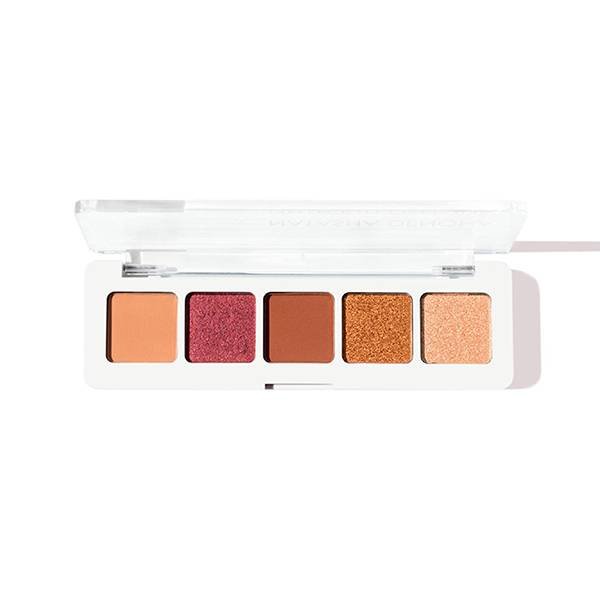 NYX Professional Makeup Shifting Sand Off Tropic Palette
Some palettes give us vacation vibes, and NYX Professional Makeup Shifting Sand Off Tropic Palette is one of them. Featuring 10 blendable shades, the Off Tropic Palette is inspired by an island paradise that'll accentuate your brown eyes. There's a fiery red, shimmery green and fuschia alongside neutral, orange-y tones so you can bring a little extra something to your everyday look.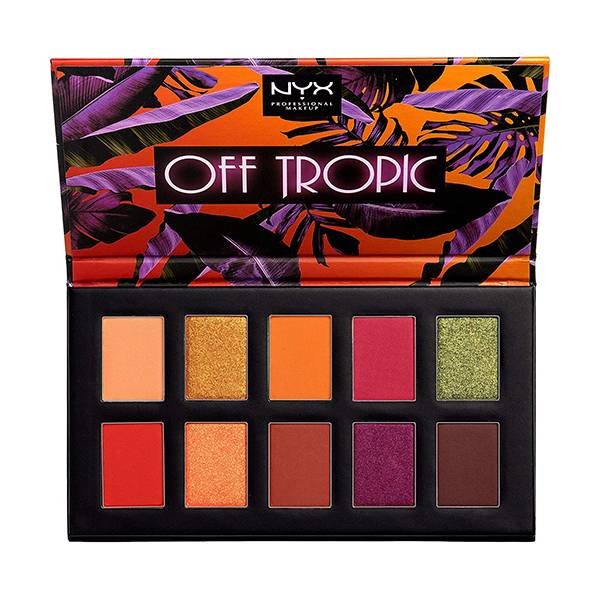 PURPLES AND GREENS
If you want to go bold, try purples and greens on the eye.
Morphe x Jaclyn Hill The Vault Bling Boss Eyeshadow Palette
Jaclyn Hill and Morphe are at it again with this edited palette, featuring ten pigmented shades in an array of pink and purple shades. We love this palette in particular for brown eyes; it makes innovative eyeshadow looks a breeze and offers lots of pigment at an affordable price tag.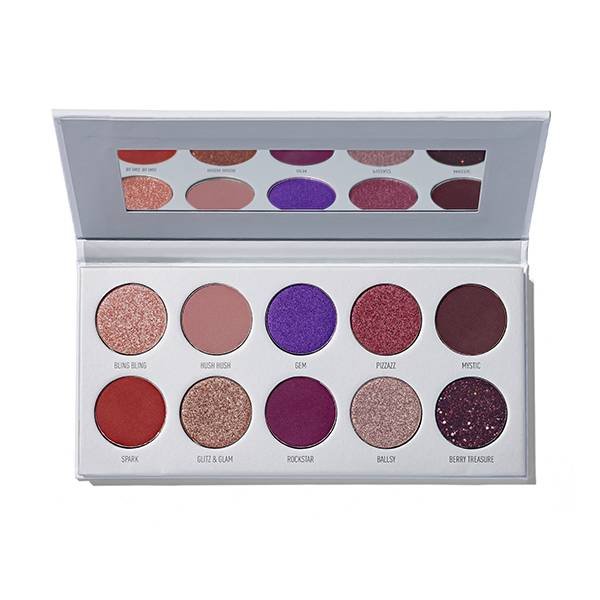 Maybelline New York Soda Pop Eyeshadow Palette
The Maybelline Soda Pop Eyeshadow Palette is one of those drugstore palettes that you'll rave to your friends about, thanks to pops of color like Crushing and Grape Pop, which you can pair with neutrals like Cola Float and Sugar High.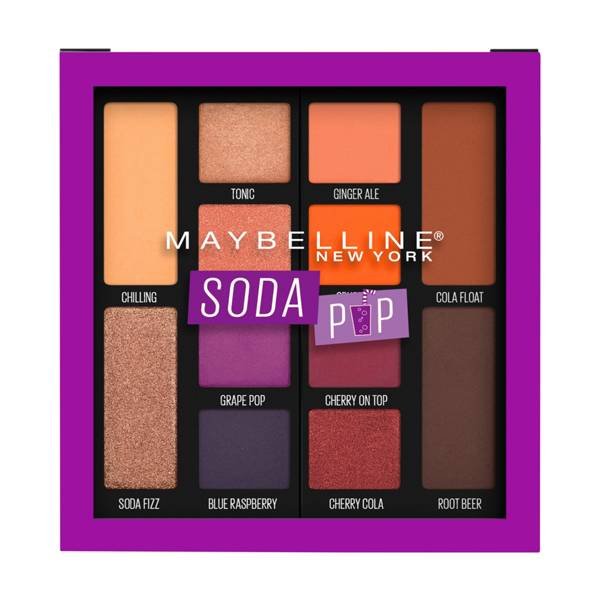 Read More:
5 Eyeshadow Palettes That Were Practically Made for Beginners
6 Best Eyeshadow Palettes Every Beauty Lover Needs
5 Best Matte Eyeshadow Palette – And They're All at the Drugstore