The 3 Main Types of Eyeliner and How to Use Them
December 22, 2022
Every beauty lover can probably agree that no glam eye makeup look is complete without eyeliner to define it. Chances are you have a few different eyeliners in your makeup bag right now. Or, maybe you just have one trusty liquid liner that you never forget to put on before leaving the house every single day. That's the best thing about this indisputable staple. It can be used in seemingly countless ways, and it takes several different forms. You may think you know everything you need to know about eyeliner, but think again. Ahead, we're breaking down the main types of eyeliner you can wear, plus sharing our favorite picks of each.
What Is Liquid Eyeliner?
Liquid eyeliner is eyeliner that comes in a liquid form and dries on your eyelids for a super bold, long-lasting effect. It typically manifests as a felt-tip pen, which is a great option for liquid liner newbies because of the extra control it provides, or it comes in a small bottle with an ultra-fine built-in applicator brush.
When to Use Liquid Eyeliner
Reach for liquid eyeliner when you want to try a sharp, graphic design such as a cat eye or a wing. Since it tends to set quickly and (ideally) doesn't smudge once it's dry, it's better suited for when you're going for a clean, clearly defined vibe. In other words, this may not be the right eyeliner for you if you prefer a grungier aesthetic.
How to Apply Liquid Eyeliner
To apply liquid eyeliner, start drawing your line anywhere you feel comfortable, whether that's the midpoint of your upper lash line, the inner corner of your eye or anywhere else. Then, fill in the line with small strokes, trying to stay as close to your lash line as possible. If you mess it up on the first try, don't sweat it. You have some time before the eyeliner dries to clean it up with a fine makeup brush or cotton swab dipped in makeup remover.
Our Favorite Liquid Eyeliners
Back by popular demand, the recently-reissued NYX Professional Makeup Vivid Matte Liquid Liner is a must-have product for your bold, graphic eye makeup needs. The quick-drying, long-lasting formula is as vivid as the name promises, and the precision applicator makes drawing a wing easier than ever. It comes in striking black and white colorways.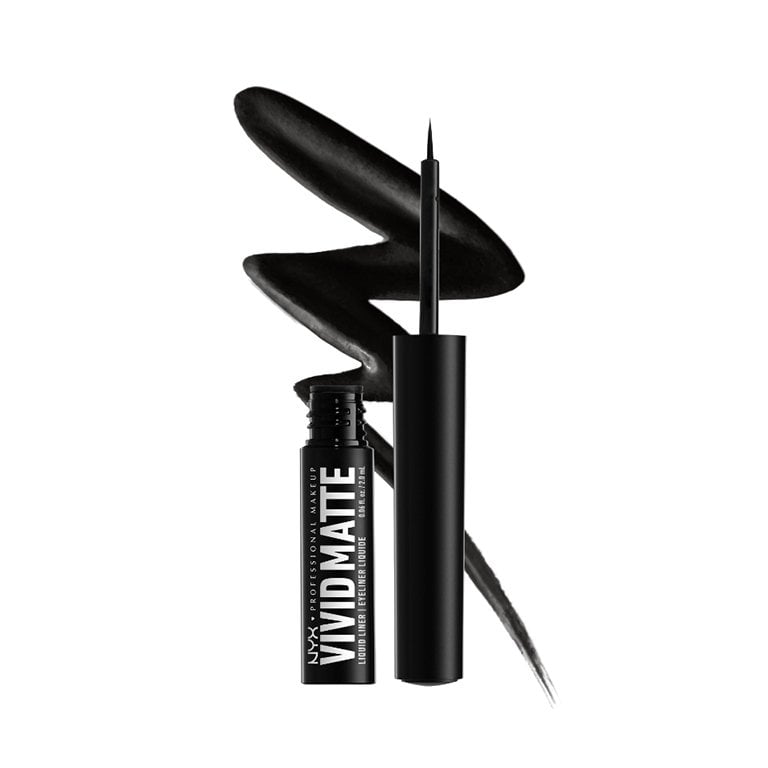 A felt tip pen, like this one from L'Oréal Paris, is another form of liquid eyeliner. It won't smudge or transfer, so your eye makeup will stay looking flawless no matter what your day — or night — has in store. It's available in five shades, including a stunning inky blue and fun emerald green.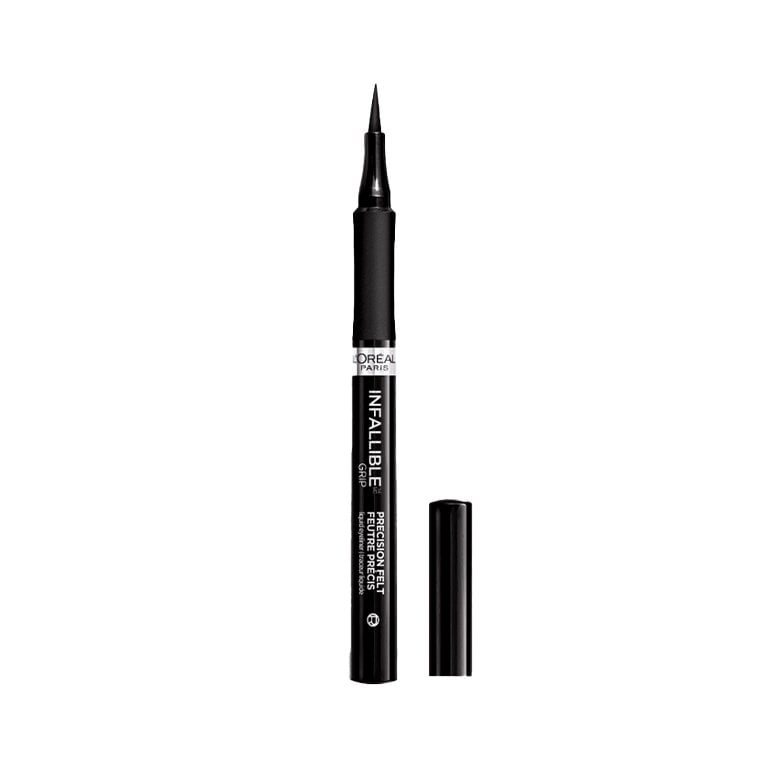 Another felt tip option, the Lancôme Idôle Felt Tip Precision Liquid Eyeliner is great for eyeliner beginners who need a little bit of extra stability and grip when trying to achieve that perfect straight line. The luminous, highly-pigmented formula means you should be able to nail your look in one smooth stroke.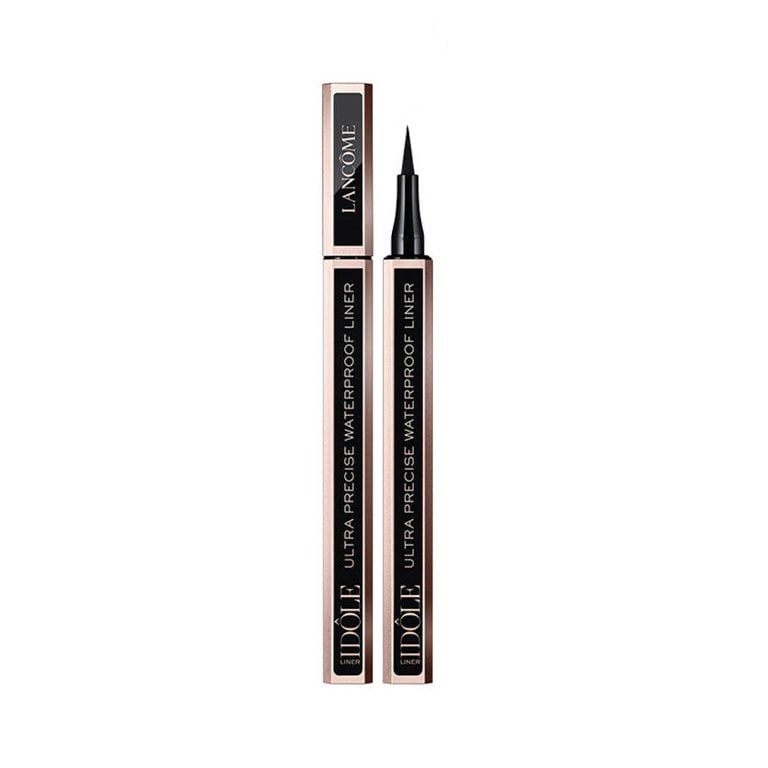 What Is Gel Eyeliner?
Think of gel eyeliner as offering the best of both worlds of the other two types of eyeliner in this guide. It is often presented in the form of an eyeliner pencil. But it also has a soft, creamy consistency that glides across your skin as smoothly as your favorite liquid liner, only without all the mess. There are also gel eyeliner pots, which you dip into with an eyeliner brush to apply the product.
When to Use Gel Eyeliner
One of the best things about gel eyeliner is its versatility. It can be used to create elaborate looks and clean lines or blended out with a brush or your finger for smudged looks. Gel eyeliners that come in pencil form are great for makeup beginners, since they're less messy than liquid liner, easy to work with and offer plenty of control.
How to Apply Gel Eyeliner
How to apply gel eyeliner depends on which type you are working with. A gel eyeliner pencil is fairly straightforward. Just swipe the pencil along your lash line, filling in where you need to afterwards. You can clean up your lines with makeup remover if necessary.
Using a gel pot, however, requires more technique. With a small, angled brush, pick up your eyeliner and get rid of any excess product by wiping the brush on the sides of the pot. Just like with a liquid liner, start your line wherever you feel comfortable and drag the brush outward towards the outer corner of your eye. Finish by filling in the rest of the line. Pro tip: anchor your chin on your wrist for extra steadiness.
Our Favorite Gel Eyeliners
This eyeliner from Maybelline New York is a versatile gel-pencil hybrid that comes at an affordable price point. It's one of our favorites for its budge-proof staying power. You can count on this liner to last until long after the party is over. It's also waterproof and loaded with intense color — talk about bang for your buck!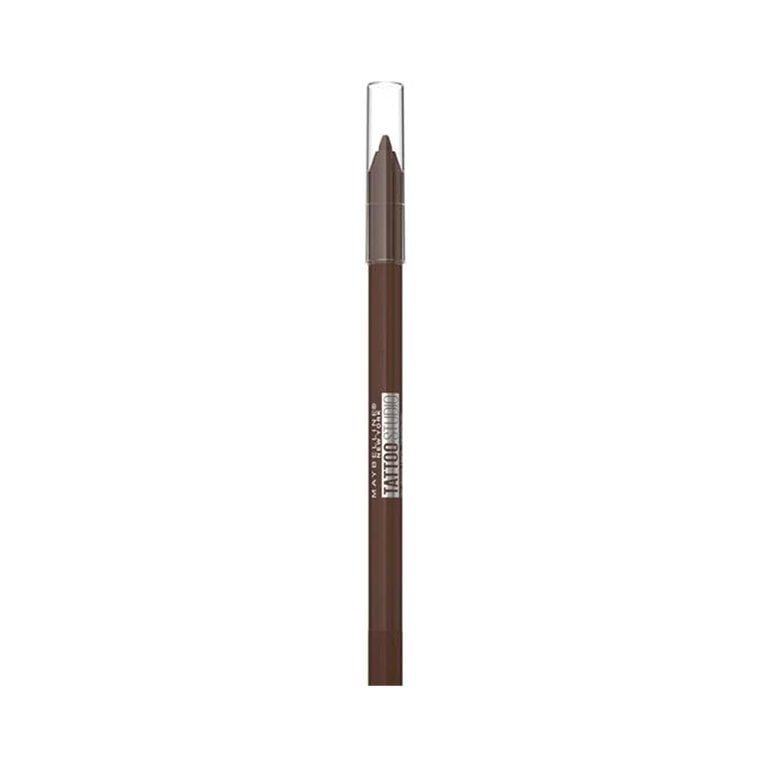 Since this eyeliner pencil is double-ended, it could have gone in either the gel or liquid category. The felt tip end has a high-impact, semi matte black liquid eyeliner, while the pencil end is a gel in a complementing color. You can use the two ends alone depending on whether you're in a classic or colorful mood. Or you can pair them together to dream up creative, editorial-inspired eye makeup looks. The last available colorway is the red and black option, so snag yours while you still can!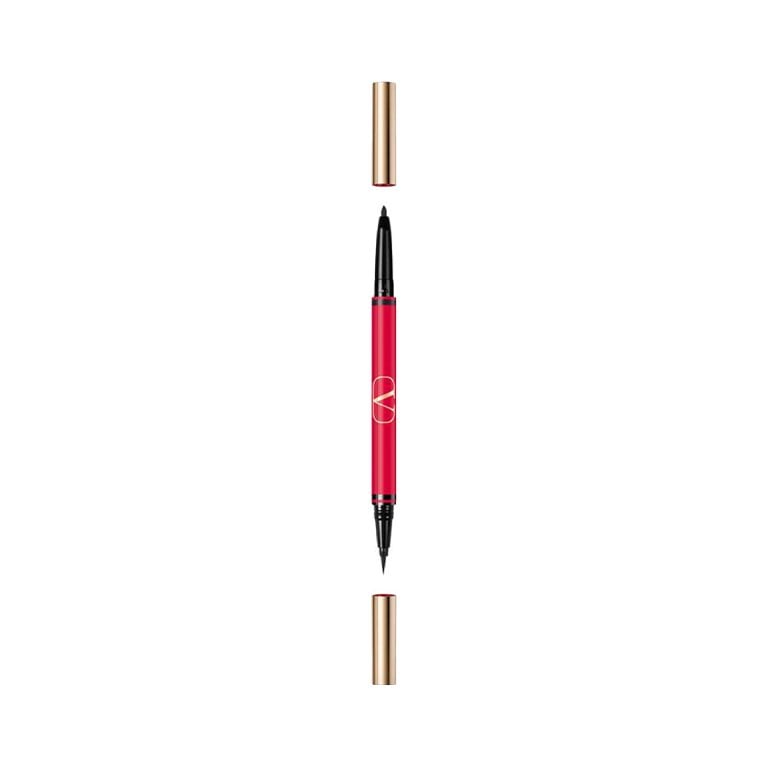 The IT Cosmetics Superhero No-Tug Sharpenable Gel Eyeliner lives up to its name. A hero among ordinary eyeliners, this sharpenable gel pencil glides on unbelievably smooth, packs a super (sorry, we couldn't resist) pigmented punch and stays intact all day. It's totally versatile, too. You use it to draw thin, sharp lines or smudge it for an edgier look.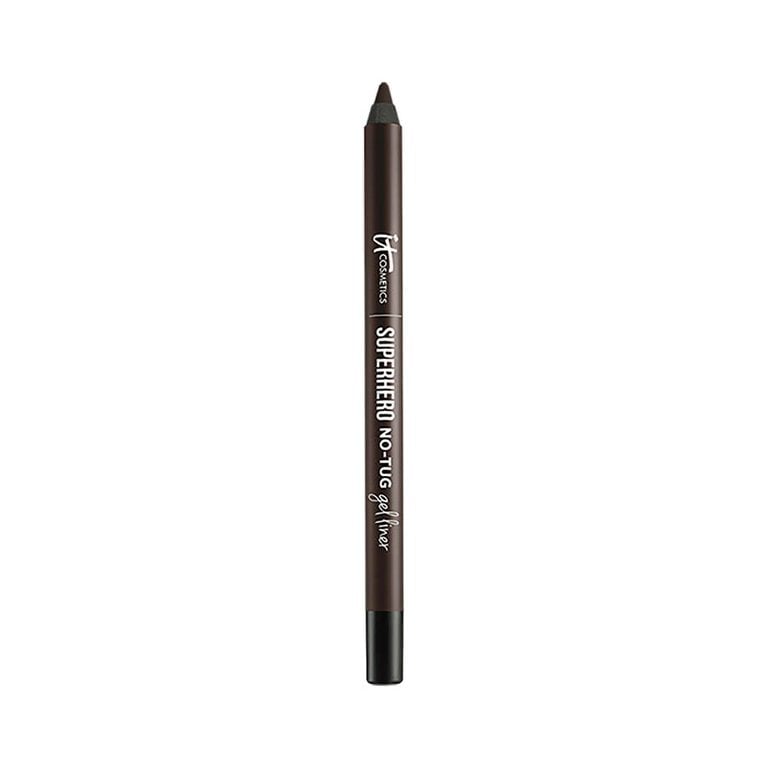 The ILIA Clean Line Gel Eyeliner combines the best of both worlds. It offers the concentrated pigmentation that makes gel eyeliner so fab with the precise tip of a pencil. Available in brown and black shades, this liner might just become a staple in your everyday makeup routine. Simply swipe it across your lash line and finish with mascara for a naturally beautiful look that will make your eyes pop.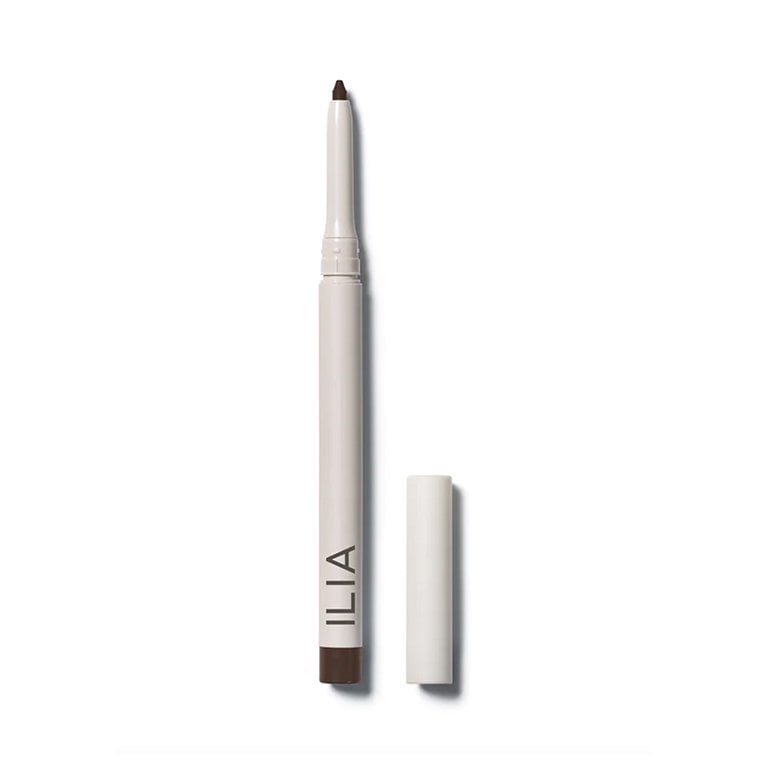 Gel eyeliner in a pot, like this mesmerizing black matte version from Melt Cosmetics, is ideal for the more experienced beauty aficionado. Using a fine eyeliner brush, tap into your inner makeup artist to craft fierce cat eyes, or any other liner look you can imagine. Unlike other gel eyeliner pots that are prone to drying out quickly, this one stays creamy and only sets on your eyelids.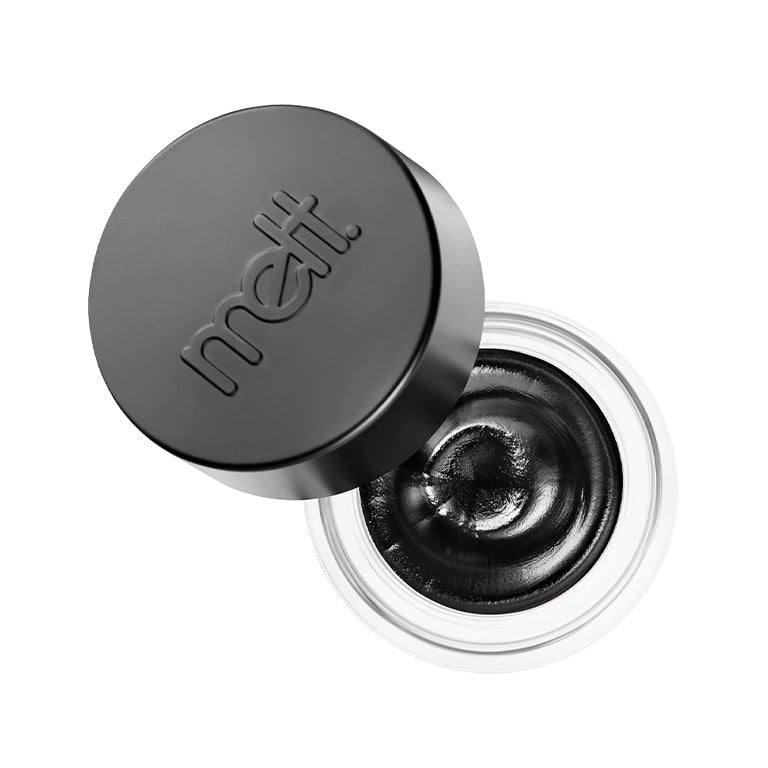 For a more budget-friendly gel eyeliner pot, try the e.l.f. Cosmetics Game Up Eye Win Eyeliner Pot. We love a good pun, so we were sold just based on the name alone. Decide between black, lavender, baby blue and neon green shades.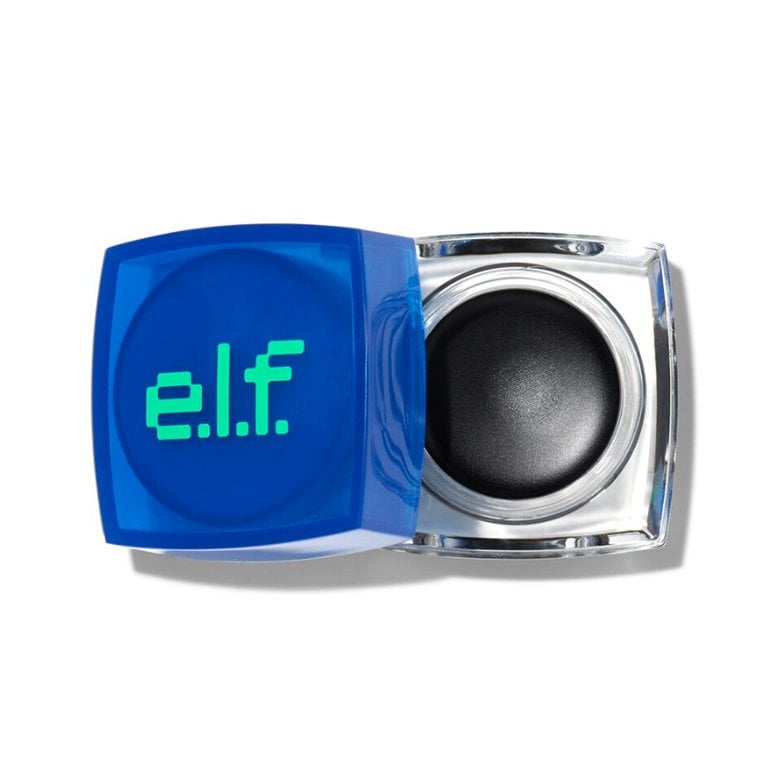 What Is Pencil Eyeliner?
Pencil eyeliner is the timeless classic of the eyeliner lineup. It's a no-frills, easy-to-use option with minimal mess (if any). Wood pencil eyeliners resemble colored pencils and are probably what you picture when you think of this particular type of eyeliner. The makeup itself is typically wax-based, but, as we established, gel eyeliners can come in pencil form, as well. Eyeliner pencils can also be mechanical with retractable tips.
When to Use Pencil Eyeliner
Pencil eyeliner is ideal for casual, day-to-day wear rather than cat eyes or winged looks. It's often not as long-lasting as gel or liquid formulas, but mess-free eyeliner pencils are easy to toss in your bag for on-the-go touch-ups. Some pencil eyeliners also lend themselves nicely to a smoky eye, since they're blendable and not quite as intensely pigmented as gel or liquid liner.
How to Apply Pencil Eyeliner
Simply draw your line by dragging the pencil across your eyelid as close to the lash line as possible. Repeat the process on the lower lash line, too, if that's what you're into. If you're trying a smoky eye, smudge the liner with a brush or your finger after applying it. Some pencil eyeliners even have built-in smudgers.
Our Favorite Eyeliner Pencils
The Urban Decay 24/7 Glide-On Waterproof Eyeliner Pencil has a creamy, nearly gel-like consistency that glides across your eyelids, in a mess-free pencil form. This iconic eyeliner has a cult-like following and comes in five different finishes —matte, shimmer, glitter, satin and metallic. On top of that, there are dozens of gorgeous colors to choose from. We're partial to a sparkly lime green one. You'll want to collect them all.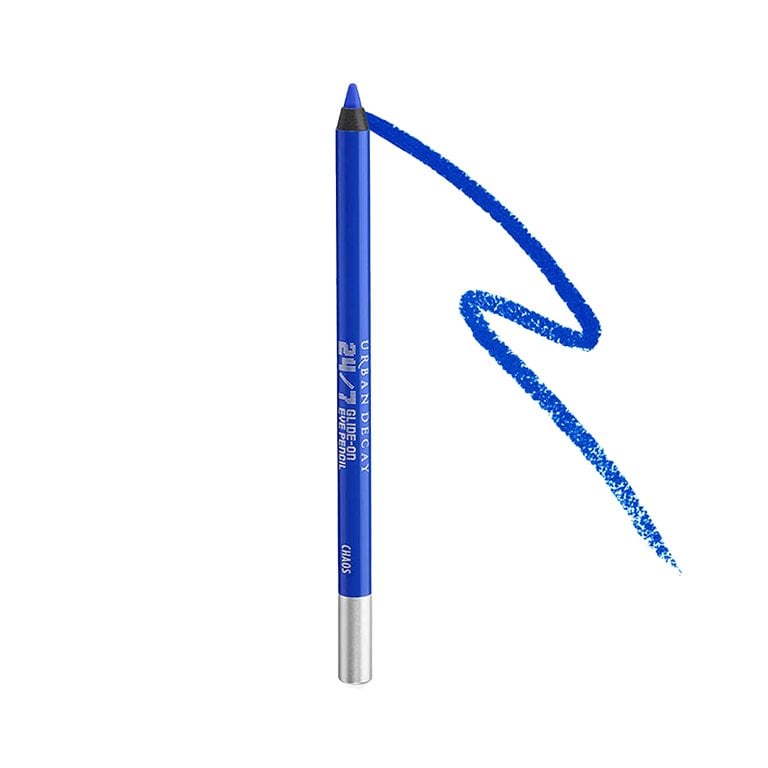 If you love doing a smokey eye look for a night out, you'll want to splurge on this Giorgio Armani Beauty Smooth Silk Eye Pencil. It's silky and smudgeable in the best possible way, so you can land that sultry soft vibe. It even has a built-in smudger to make the process all the more effortless. Or you can choose to stick to a sharp, defined look by not smudging your liner after applying it.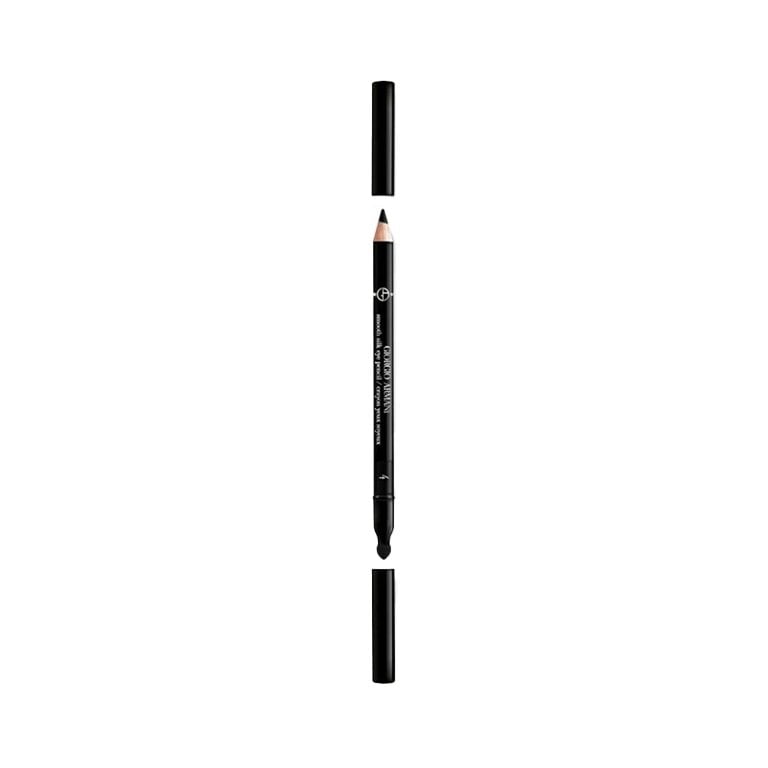 Like the Armani Beauty liner, the NYX Professional Makeup Epic Smoke Liner is the finishing touch on a smoky eye. And ICYMI, smoky eyes don't have to be dark. This liner comes in a range of playful and unexpected shades, so you can opt for a smudgy lavender look or a diffused burnt orange effect.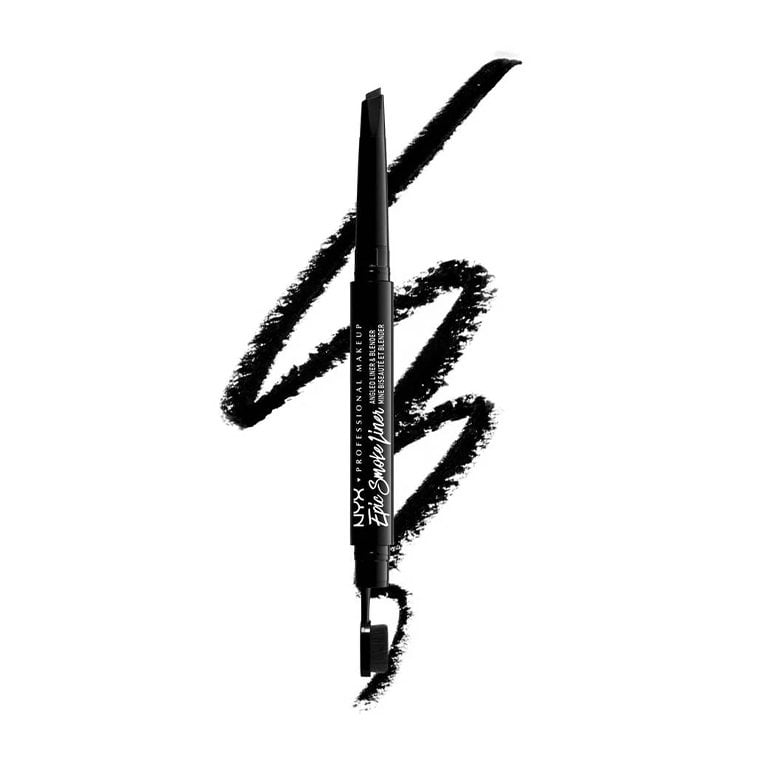 The YSL Beauty Crushliner gives you powerful, ultra-pigmented color without sacrificing comfort, thanks to its creamy texture and pomegranate-extract-infused formula. It has a retractable tip, so you don't have to worry about constantly sharpening it to ensure precise application. This eyeliner lasts up to 24 hours, meaning it can seamlessly take you from day to night.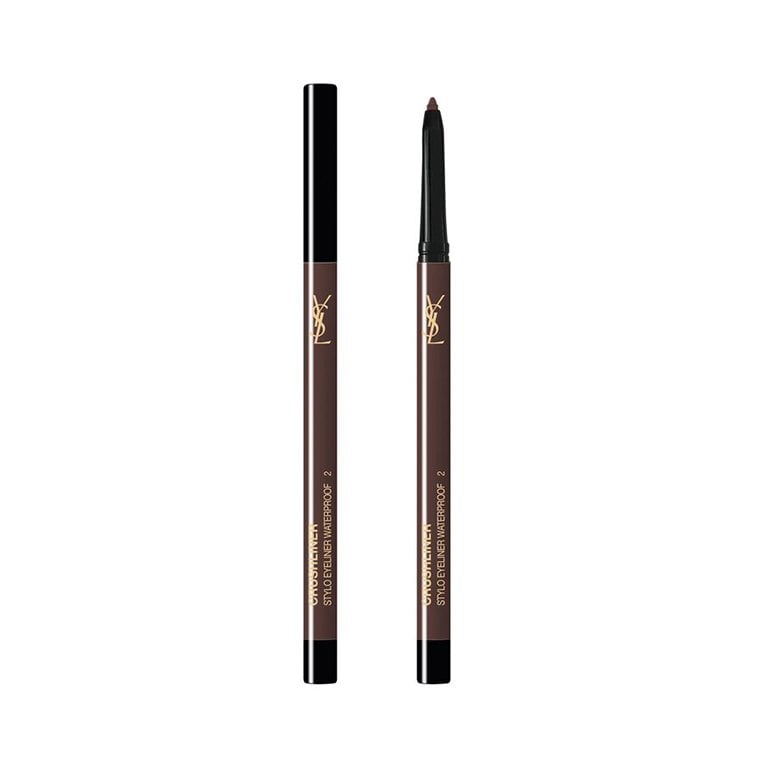 L'Oréal Paris also makes an excellent eyeliner pencil as durable and long-lasting as its liquid liner. Typically, eyeliner pencils are best suited for less defined eye makeup looks, but if you're looking for a liner pencil that won't smudge, this is the right pick for you. It has a creamy consistency, but will stay in place. Bonus: It's also waterproof.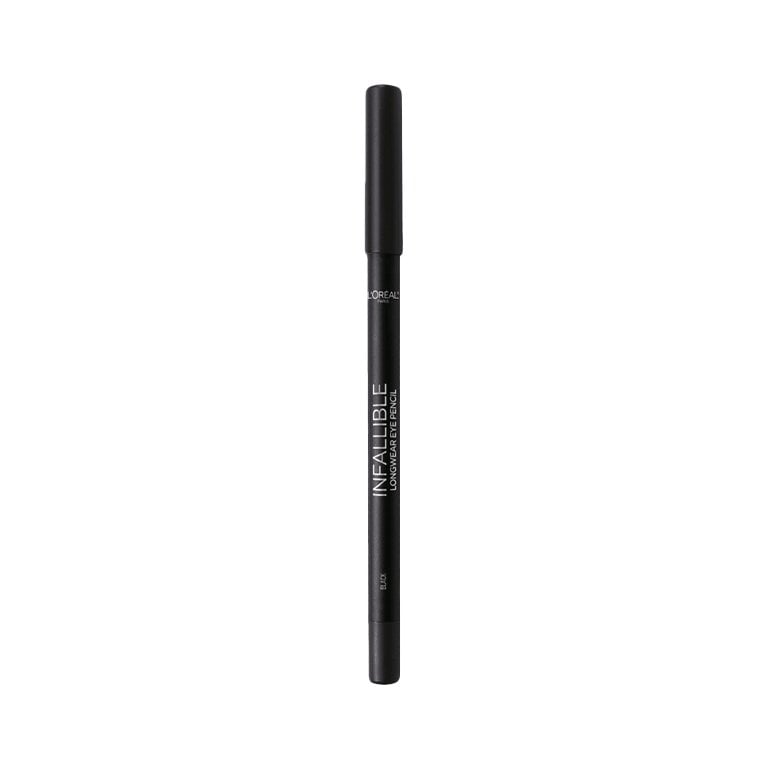 We're into the Glossier No. 1 Pencil because it's soft without being too soft, so you still get that control of a sharp pencil tip. Once it dries, it won't tug or transfer, but you can also use a brush immediately after application to smudge it if that's more your thing. This eyeliner pencil gets extra points for the adorable, aesthetically pleasing packaging design. We'd be lying if we said it didn't remind us of colored pencils, like the school supplies of our childhood, only so much better.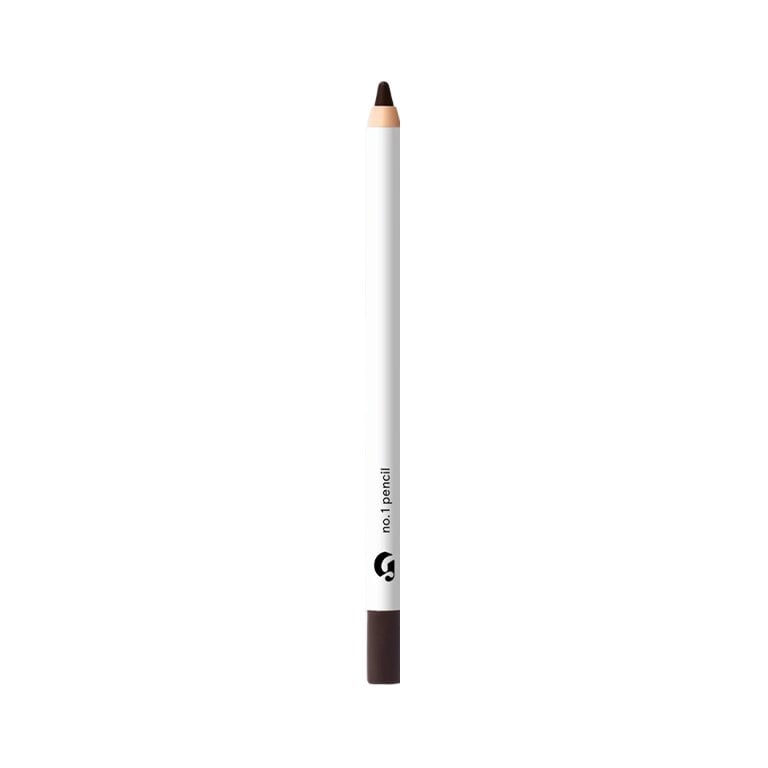 Photographer: Chaunte Vaughn
Art Director: Hannah Packer
Visual Designer: Juliana Campisi
Creative Producer: Becca Solovay
Content Director: Victoria Moorhouse
Digital Tech: Paul Yem
Photo Assistant: Sam Kang
Makeup Artist: Jonet Williamson
Makeup Assistant: Chloe Baltimore
Hair Stylist: Akihisa Yamaguchi
Hair Assistant: Chisa Sakurai
Read more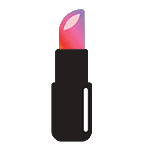 Back to top