We Swatched the Hot-Off-the-Press Urban Decay Aphrodisiac Palette — And Here's What We Think
July 31, 2018
It's time for Swatch Off! where Makeup.com's three assistant beauty editors compare and contrast the latest and greatest eye shadow palettes in all the land. Next up, the new Urban Decay Aphrodisiac Palette.
Marisa
Urban Decay has my heart when it comes to eyeshadow palettes (and most makeup products, TBH). This new palette reminds me of Naked Heat, in the sense that it's small, portable and versatile for when you're on the go. I'm really loving this palette because it has everything I need to create a mix of day and night looks. For the daytime, I'll probably stick with the neutral shades named Sheets, Beyond and occasionally Night Fever. But for night, I'll definitely debut Addict and Glare (shades #4 and #5), and occasionally Whiplash as liner for my lower lash line. If I had to choose just one shade from the palette, I'd go with Addict because I've always loved the way shades of purple bring out the green hues in my hazel eyes.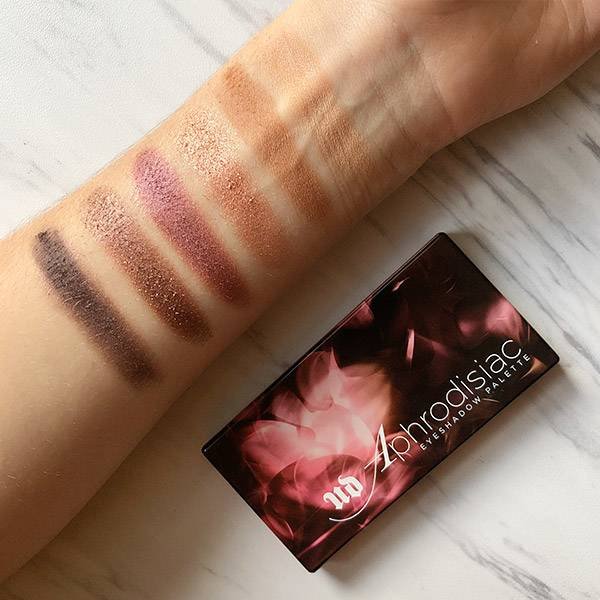 Alanna
There's nothing I love more than a berry-themed warm-toned eyeshadow palette, and needless to say, when I first laid my eyes on Aphrodisiac I was smitten at first sight. I love how this palette can give you the ultimate everyday neutral eyeshadow combo with Sheets and Beyond, but you can easily smoke it up with Night Fever or Whiplash in an instant — it's just so versatile. My favorite shade in this palette definitely has to be Glare (shade #5) — it's this cool-toned sparkly brown that literally gives me goosebumps within one swipe. I foresee myself wearing this by itself for a sparkly blown out shadow look, or on my inner corner with a dramatic wing. It's soooo good.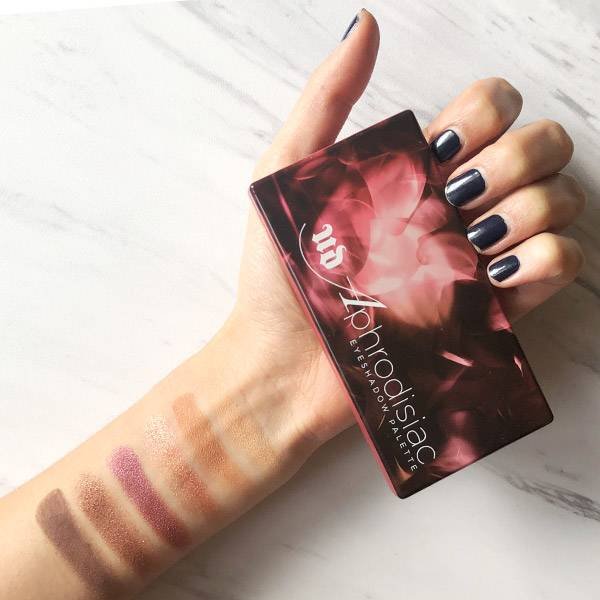 Tembe
Ever since the drop of Petite Heat, I've become obsessed with curated mini palettes. Even though it's not Urban Decay's first foray into mini palettes (think Urban Decay Basics), this one feels like a mood. I'm in love with the berry-toned shades that feel perfect for fall and beyond. My favorite shades in the Aphrodisiac Palette are definitely the shimmers, Glare and Night Fever (shades #2 and #3)— they're soft, buttery metallics that looks great on the inner corner of the eye or all over the lid. The mattes are great too, you could totally create a smoky eye look using those shades alone.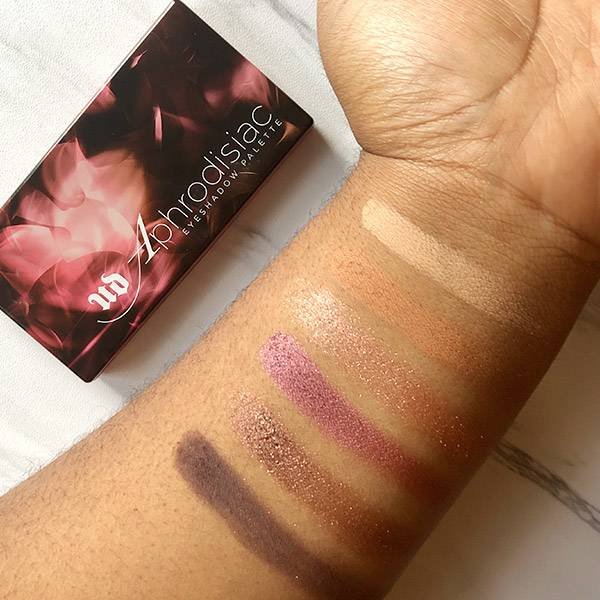 Read more