Swatch & Try: What the Urban Decay Naked Honey Palette Looks Like on Different Skin Tones
November 05, 2019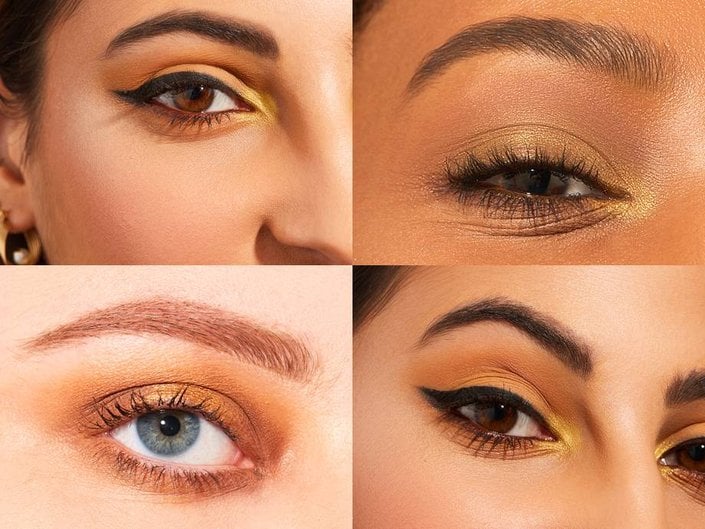 It's no surprise that the Urban Decay Naked Palettes are some of the most flattering eyeshadow options on the beauty market. Between Naked2, Naked3, Reloaded, Heat and even Cherry — we always find that each collection of shades looks stunning on all skin tones, thanks to the mix of warm, cool and neutral hues. With the recent launch of the Urban Decay Naked Honey palette, we wanted to know if this newbie to the line lives up to the same expectations as the others.
Ahead, three editors swatched and applied their favorite shades from the palette. Read on to see how they felt about it and how it flattered their skin tones.
Alanna, Associate Editor
For me, Urban Decay Naked Honey lived up to its sweet name. The 12-color palette tells a gorgeous color story of shimmering golds, matte browns and neutrals that I think complements my olive skin perfectly. My favorite two shades in the palette (which I could not help but apply) are Amber and Queen — a sparkling copper and a pigmented metallic gold-brown. These shadows immediately popped off of my skin when I swatched them and looked even more stunning blended out on my eyes, thanks to their warm yet reflective under-tones. Yep, I know what shadows I'll be wearing for the rest of fall — and they're as sweet as can be.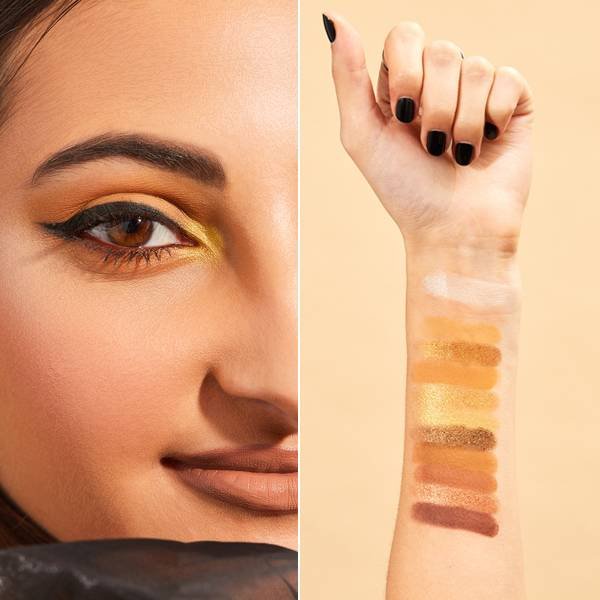 Jillian, Social Media Editor
I own every single Naked palette, so you can imagine how excited I was to add Honey to my arsenal. While I do use my palettes for everyday makeup, my favorite way to make use of the shades is to create bold smoky eye looks. The golds and browns in Honey are the perfect contrast to my pale blue eyes, and they warm up my skin tone just enough. The shades that stuck out to me the most were hands down Amber and Hive. They compliment each other so well and blend like a dream –– which is arguably the most important feature of an eyeshadow. Amber's metallic pigment lives up to its name, while Hive is the perfect warm, matte brown to balance out the drama of a shimmery shade. I know I'll be reaching for them first every time I whip out my Honey palette.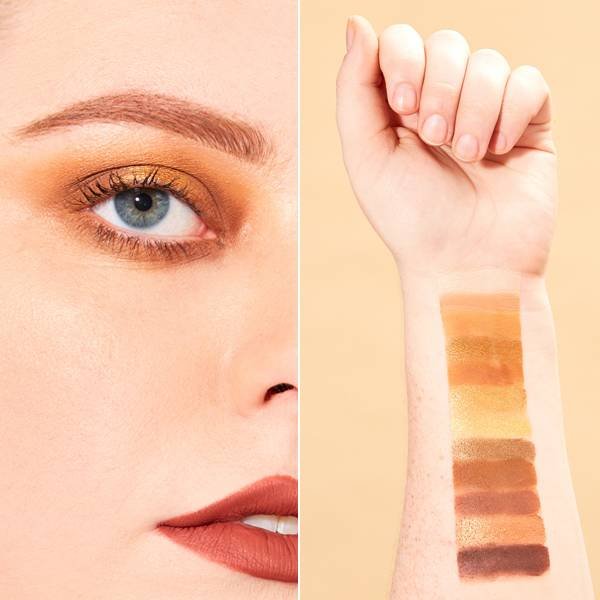 Meki, Assistant Editor at Popsugar
When it comes to eye makeup, I'm a fairly subtle gal, I love the natural face look with a pop of glam. The Naked Honey palette holds the perfect combination of colors for me to go from day to night in a hot second. Keeper, Drip and Sting are my favorite matte shades because they're great transitional colors as well as bases. But when it comes to standing out, I have to give my props to HBIC, Golden and Amber. Those metallics are like a disco party for your eyelids!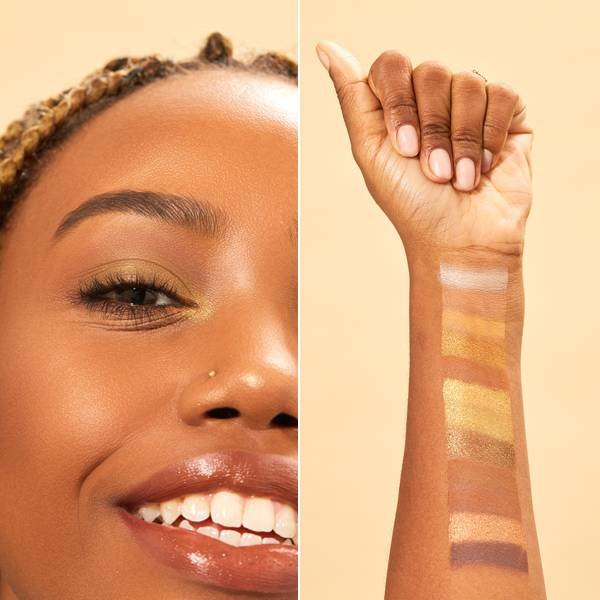 Read more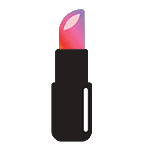 Back to top