Alert: The Urban Decay Naked Reloaded Palette Is Here!
February 11, 2019
This feels weird to say, but it's been a while since we've heard from Urban Decay. Usually, the brand has so many surprise launches we can barely keep up. As you're well-aware, said launches are always announced via Instagram on the brand's page or by co-founder Wende Zomnir and for that very reason, you know that our Instagram alerts are set to "on." So when our alerts started going crazy over the weekend, we had a feeling something big was coming — something even bigger than the Street Style Brow Collection. We're excited to report that Urban Decay is breaking its month-long product-launch silence with the launch of a brand-new eyeshadow palette: Naked Reloaded.
Urban Decay Naked Reloaded is the latest in the Naked eyeshadow palette franchise, following Naked Cherry from back in October. The 12-pan palette contains the "new" neutrals, which are universally flattering shades perfect for every occasion. "I know your taste in your go-to shades have changed (so have mine,) so we decided to give NAKED a major glo-up," writes Wende Zomnir in an Instagram caption. Included in the palette is the 2019 Pantone Color of the Year: a coral shade named Retro. As for all the other shades, you'll find six mattes and six shimmer metallics in peaches, browns and golds.
One of the unique features of the Naked Reloaded Palette is that four of the shades in the palette have bigger pans. The brand recognizes that you'll probably be hitting pan on the shades Bribe (an ivory matte), Barely Baked (a soft gold metallic), Boundaries (warm terracotta) and Blur (a light nude matte), and has made them larger than the others in the hopes that these frequently-used shades will last as long as the rest of your palette.
The Urban Decay Naked Reloaded Palette officially launches February 18. Until then, use the hell out of your current fave Naked Palette and be sure to enter your email at
Urban Decay.com
to get an email alert when Naked Reloaded *officially* drops.
Read more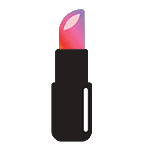 Back to top