How to Use an Eyeshadow Transition Shade for a Seamless Look
December 29, 2022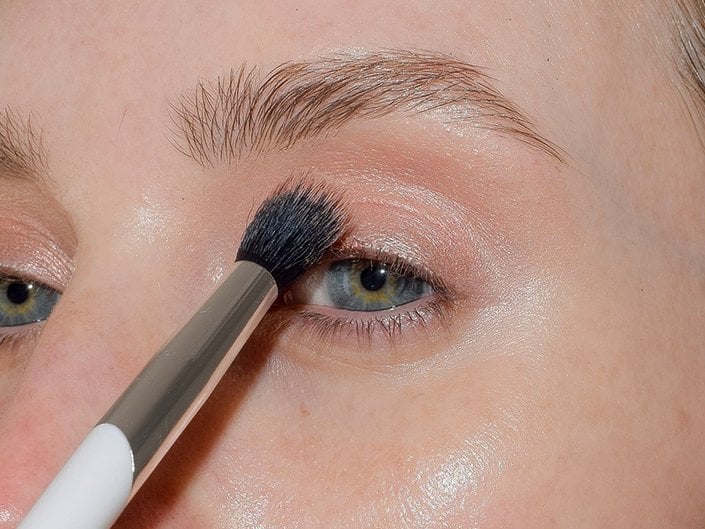 If you're a beauty lover, you've probably heard the term "transition shade" at least 1,000 times while binge-watching YouTube makeup tutorials. Usually, it's the first, mid-toned shade that makeup artists will blend onto the eyelids to create a natural gradient when starting an eyeshadow look. But what is the actual purpose of a transition shade? And do you always need to use one? To get the lowdown, we tapped Hannah Hatcher, a professional makeup artist and former educator at Jane Iredale, and celebrity makeup artist Frederick W. Sanders.
How to Choose an Eyeshadow Transition Shade
"Typically, you should select a shadow almost identical to your skin as your transition color; however, it depends on the look you are creating," says Hatcher. "If you are going for a bolder, more intense look, your transition shade should mimic something within that color palette." The NYX Professional Makeup Ultimate Color Palettes come in a wide range of shades to complement any skin tone and makeup look. If your eyeshadow palette doesn't have the transition shade you're looking for, we also love the Urban Decay 24/7 Shadows.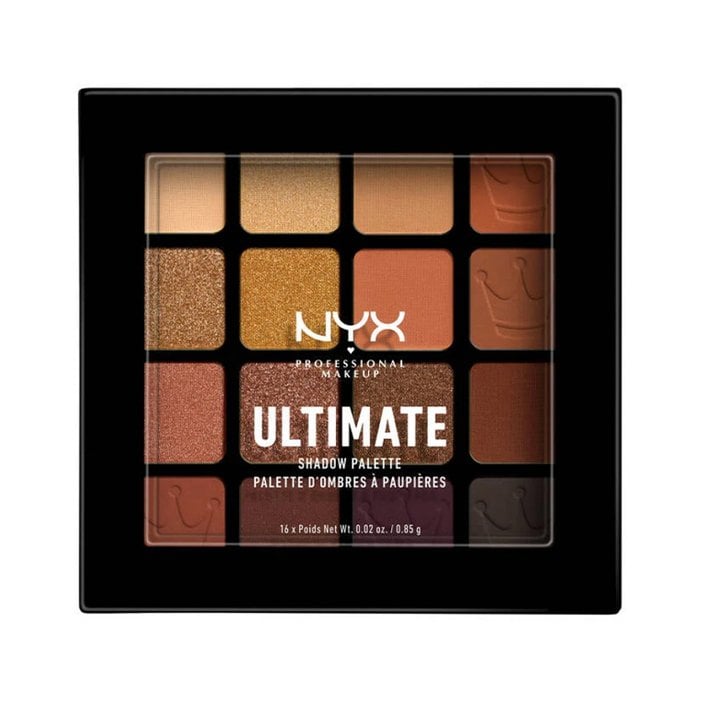 Does Every Eyeshadow Look Need a Transition Shade?
"Not at all, but using a transition shade does make things a whole lot easier," says Hatcher. She explains that without a transition shade, you're going to have to spend a lot of time blending to create a seamless gradient between your eyeshadow colors. "Transition shades cut down on the amount of blending you have to do."
How Do You Apply a Transition Shade?
According to Sanders, a transition shade should be applied using a soft, fluffy eyeshadow brush and placed where two eyeshadow shades meet (usually, this is the crease area). Hatcher adds that she likes to use small circular motions to apply a transition shade and then blend it out until you can no longer see where one color ends and the other begins.
Common Mistakes Made When Applying a Transition Shade — and How Do You Fix Them
"The most common mistake I see is someone putting a transition shade all over the eyelid first and then beginning to build color," explains Hatcher. "The problem with this is that a transitional shade is going to be a little bit lighter than deeper shadows, and if you put that down first, it will cut down the intensity of any shadow you put over it. So, remember to use an eyeshadow primer to even out the lid first, then use your transition shade just in the areas where it is needed." Need an eyeshadow primer recommendation? We love the Urban Decay Eyeshadow Primer Potion for its ability to keep your eyeshadow crease-free and vibrant all day.
Another common mistake is applying too much product, says Sanders. Often, when you apply too much of a transition shade, it can end up overpowering the entire look. That's why it's important to blend, blend, blend to make sure you have a light wash of color without harsh lines or muddiness.
Read more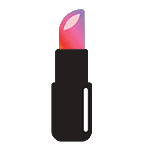 Back to top