How to Wear White Eyeshadow for a Cool, Bright-Eyed Look
March 02, 2020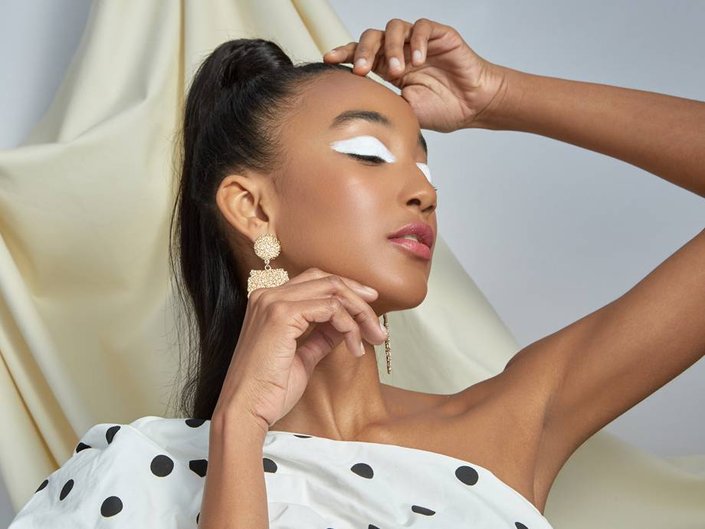 When you're obsessed with makeup, buying new beauty products is only half of the fun. The rest comes during a random night at home when you're watching YouTube makeup tutorials and get inspired to create fun looks using all of your new and old cult-favorite products. These late nights have allowed us to come up with some of our favorite looks, like this retro graphic eye, this hollowed out cat eyeliner and this dreamy starry-eye makeup. An eyeshadow shade that we've never really dabbled in before, though, is white, so we were anxious to try our own variation. It turns out, a swipe of white eyeshadow across the lids really brightens up the eyes in a way we've never seen, not to mention looks seriously cool. To say we're obsessed is kind of an understatement. If you're as into this look as we are, read on for a step-by-step tutorial with the help of professional makeup artist Jonet Williamson.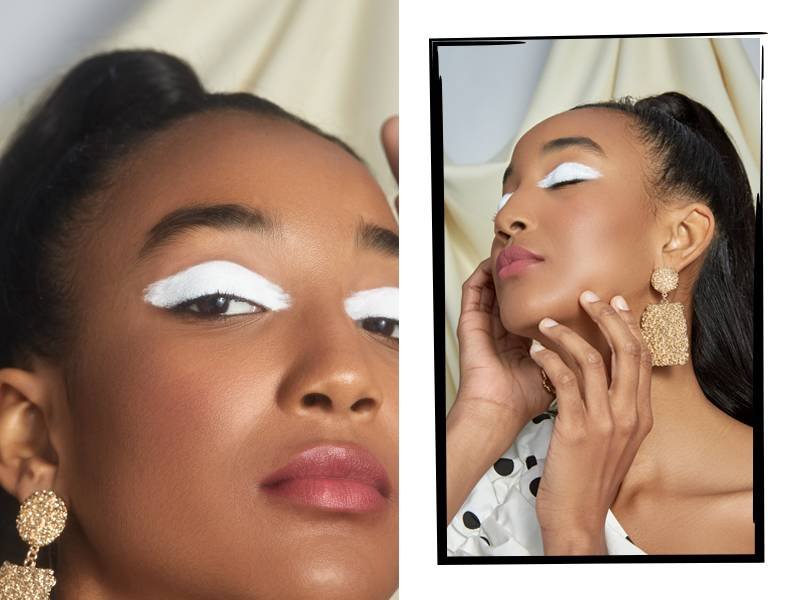 How to Get the Look:
STEP #1: Prime Your Eyelids
To get a makeup look that's this opaque to last, you're going to need a heavy-duty eyeshadow primer. Our trustworthy pick is the Urban Decay Eyeshadow Primer Potion, which gives your eyes a blank and even canvas for eyeshadow application. The formula also helps prevent creasing, smudging and color transfer.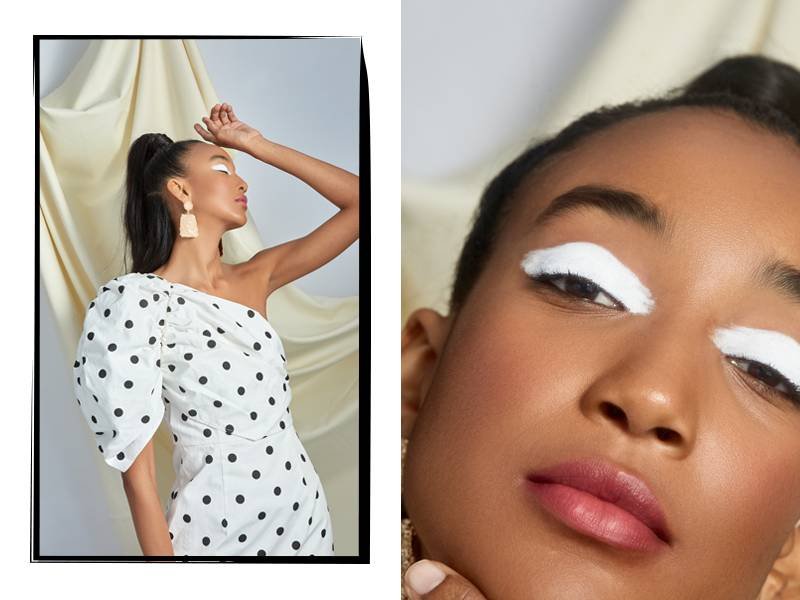 STEP #2: Layer the White Eyeshadow
The most important part of achieving this makeup look is layering the product, explains Williamson. Using a flat eyeshadow brush, she applied the NYX Professional Makeup Eyeshadow Base in White on the eyes. She then added more product until she reached the brightness and opacity that she wanted. Whether you want to go very vivid or not, the best part of this makeup look is the customizability.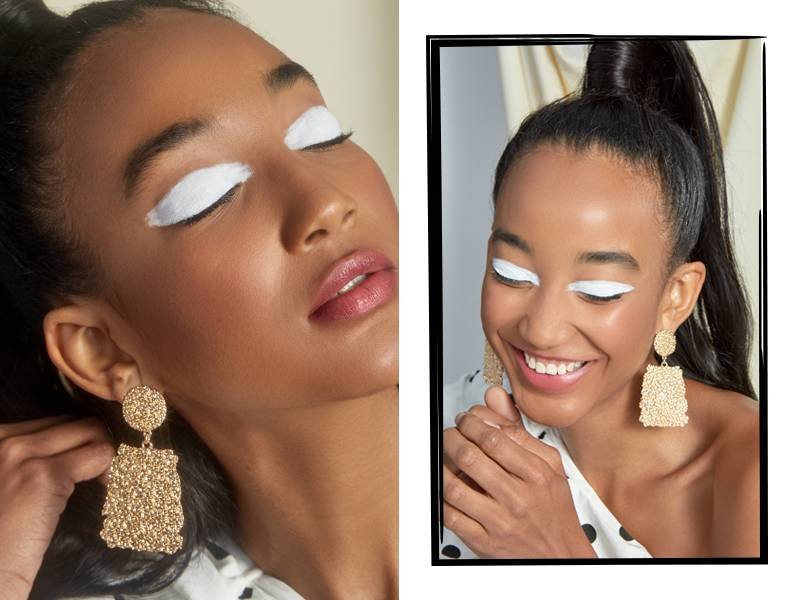 STEP #3: Flick the Ends
To get that cool and effortless swipe at the ends of the eyeshadow, Williamson used a small, detailed fan brush to slightly drag the outer and inner corners of the eyeshadow.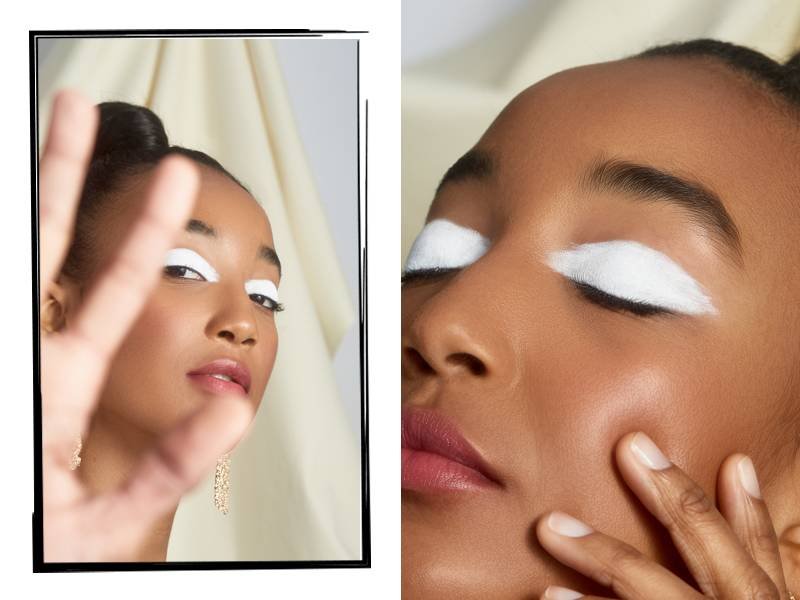 STEP #4: Set the Eyes
Finally, to make sure your look lasts, set it in place using a white or translucent setting powder.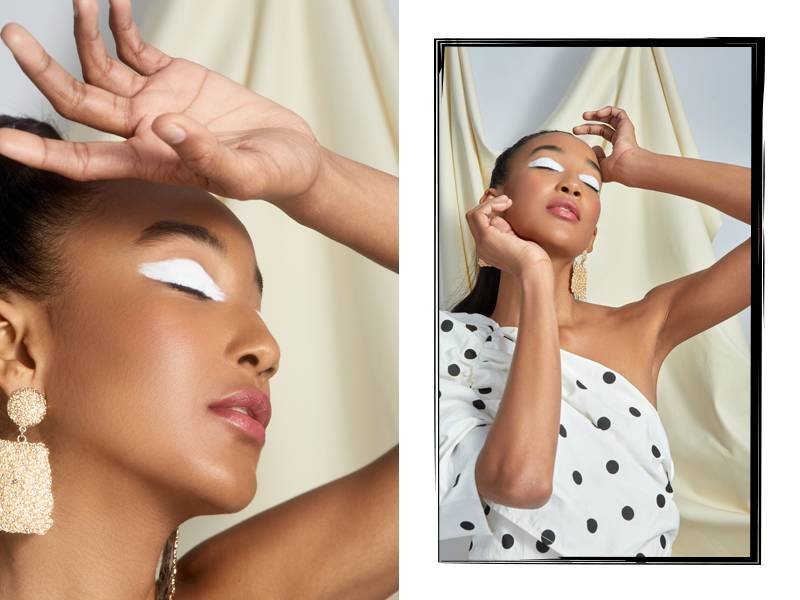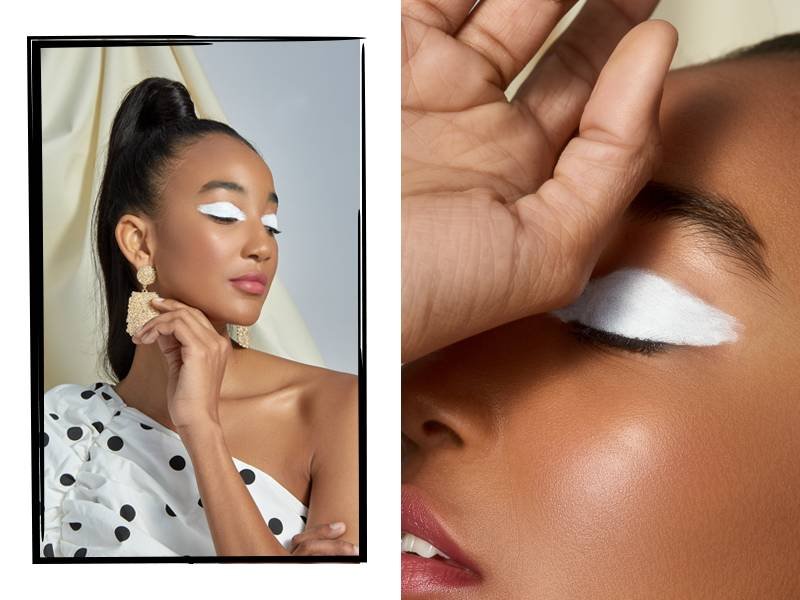 Read More:
8 Spring Nail Trends That Are Going to Flood Your IG This Season
Glitter Tears Are All Over Insta — Here's How to Get the Look at Home
This Emerald Green Eyeshadow Look Is Everything
Photographer: Chaunte Vaughn, Art Director: Melissa San Vicente-Landestoy, Makeup Artist: Jonet Williamson, Hair Stylist: Kiyo Igarashi, Visual Designer: Hannah Packer, Producer: Jessica Thiel, Digital Tech: Paul Yem, Model: Shaderska Valdez
Read more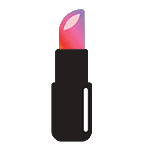 Back to top