How to Create a No-Makeup Makeup Look in 6 Steps
December 16, 2022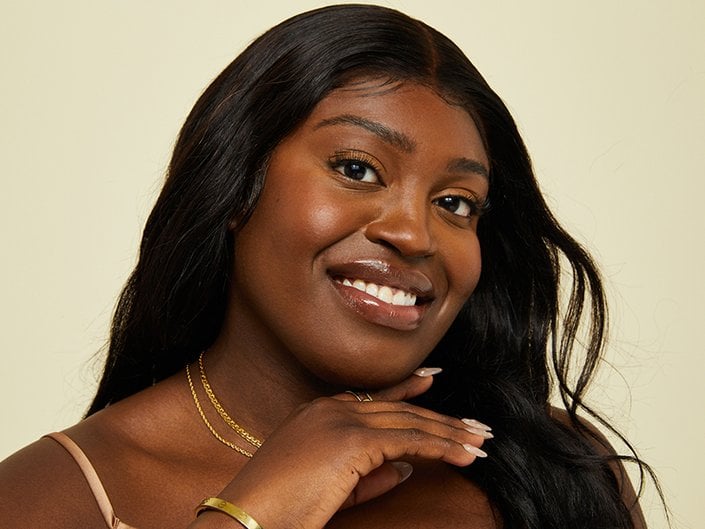 Creating a perfect
no-makeup makeup look
is just about every
makeup minimalist's
dream accomplishment. But despite the trend's name, which infers an effortless routine and little product, achieving this barely-there look is surprisingly challenging. For starters, it does require the use of makeup, and it's easy to go overboard when attempting it, which basically defeats the purpose. In order to get the look right, we tapped NYC-based makeup artist
Kasey Spickard
to get his
natural makeup
tips. Ahead, a step-by-step guide to nailing the no-makeup makeup trend and the products you'll need by your side.
What Is a No-Makeup Makeup Look?
No-makeup makeup refers to a natural look that utilizes minimal makeup to highlight your features. The idea behind no-makeup makeup is that it's meant to appear like you're wearing next to no makeup. Despite its name, you actually do need some makeup products in your lineup to nail this extremely popular trend. It tends to emphasize glowy skin, nude eyeshadow shades, a natural flush on the cheeks, defined brows and glossy lips.


Your No-Makeup Makeup Look Step-By-Step Guide
STEP #1: Make Sure Your Skin Is Prepped
The key to no-makeup makeup is perfect skin prep, says Spickard. "You want to hydrate and illuminate the skin as much as possible beforehand," he says. Start with an eye cream and hydrating moisturizer and then apply a face primer that'll help lock your makeup in place. Look for a primer that targets your skin's needs in addition to providing longer makeup wear. You can find formulas that help reduce redness, illuminate the skin, blur pores, mattify the skin and more.


STEP #2: Spot Treat Your Complexion
Instead of applying a thick layer of foundation all over the face, spot treating your complexion is the ultimate way to nail a no-makeup makeup look. "Use a fluffy eyeshadow brush to buff foundation or concealer into any areas that have discoloration or blemishes to even out the complexion," says Spickard. For no-makeup makeup looks, we like complexion products that have a natural or luminous finish. "Less is more, so you want to use a half-pea-size amount of product," he adds.


STEP #3: Choose a Warm Eyeshadow
Next, apply a warm-toned nude, taupe or brown eyeshadow. "Take a warm brown shade and buff that into the outer corner and lower lash line," says Spickard. You definitely don't want any harsh lines with no-makeup makeup, so be sure to continue to blend to get that soft, diffused look.


STEP #4: Define Your Brows and Apply Mascara
Use an eyebrow pencil with a precise tip to draw on tiny, hair-like strokes to fill in any sparse spots in your brows. Once you've finished filling them in, use a clear brow gel to brush the brows up into a fluffy, feathery shape and lock them in place. If you don't need to fill in your brows, opt for a tinted brow gel to add subtle shape and dimension. Finally, apply a mascara formula of your choice to define your lashes. For a no-makeup makeup look, we prefer mascaras that add length, lift and buildable volume. If you're heading to a special event or will be out in hot, humid weather and want to avoid smudges and smears at all costs, we recommend choosing a waterproof or water-resistant formula.


STEP #5: Create a Subtle Contour With Blush and Bronzer
For subtle definition, apply a contour shade onto the hollows of the cheeks, forehead and jawline. Feel free to add a touch of bronzer where the sun would naturally warm your complexion and apply blush on the apples of the cheeks. Spickard's trick is to use cream blush when going for a no-makeup makeup look. "It will give you a natural flush while melting into the skin," he says.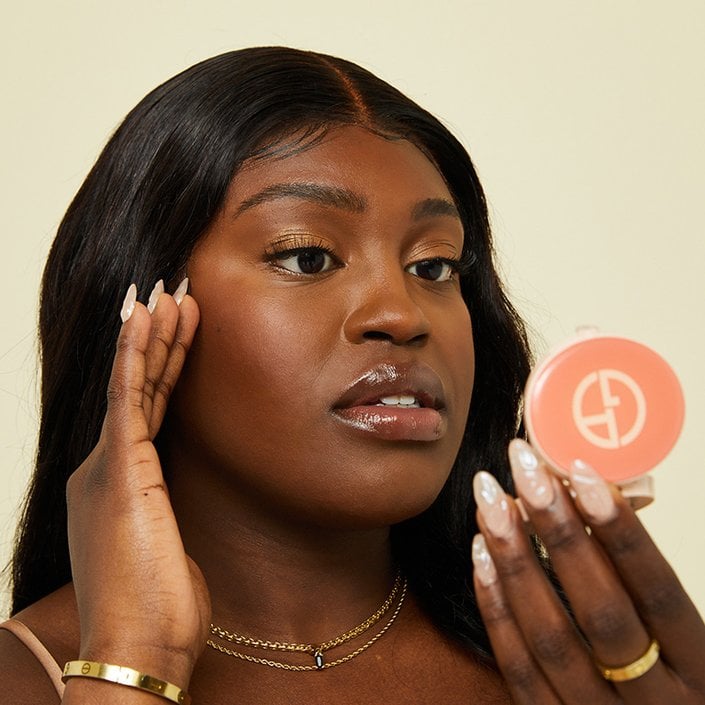 STEP #6: Finish With a Gloss
To wrap up your no-makeup makeup look, finish with a subtly tinted lip gloss. We like the Lancôme Juicy Tubes, a high-shine gloss that's available in 20 shades. For a super natural look, avoid products with shimmer or flecks of glitter and go for a shiny finish instead. If you're not a fan of a glossy look, opt for a tinted lip balm or a subtle lip stain instead.


OPTIONAL STEP: Apply Setting Spray
If you want your no-makeup makeup look to last for as long as possible, finish up with a few spritzes of setting spray. For added glow, look for a formula with a dewy or radiance-boosting finish. To help control shine, look for a mattifying or oil-absorbing spray.


The Best Makeup Products for a No-Makeup Makeup Look
Ahead, a look at some of our favorite products to reach for when creating a no-makeup makeup look.


Remember what Spickard said — the first step in creating a no-makeup makeup look is properly prepping your skin. We love the glycerin-infused YSL Beauty Nu Glow in Balm because it acts as a priming moisturizer, meaning it hydrates your skin and imparts a radiant finish thanks to the light-reflecting pearls in the formula. It's also non-comedogenic, so you don't have to worry about it clogging your pores.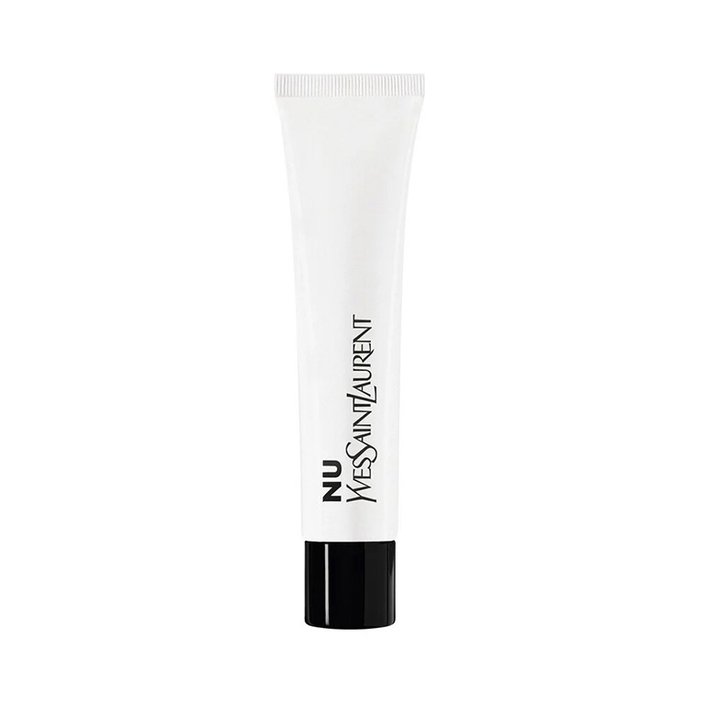 Adding a fast-absorbing, non-greasy eye cream to your skincare routine will not only help hydrate and nourish the delicate under-eye area, it'll help prevent concealer creasing and caking, too! This affordable and lightweight eye cream from CeraVe uses ceramides and hyaluronic acid to moisturize the skin, restore the skin barrier, de-puff and reduce the appearance of dark circles. Apply it by gently tapping it on using your ring finger.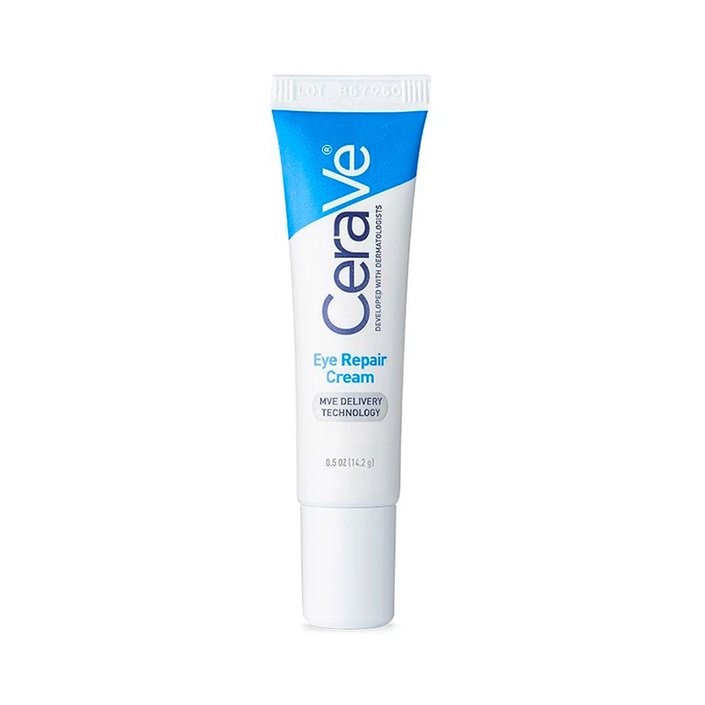 Once you've prepped your skin with moisturizer, eye cream and sunscreen, it's time to apply primer. There are tons of options out there to fit different skin needs, but if you're looking to address pore size, reach for this formula from L'Oréal Paris. In addition to instantly blurring pores and smoothing the skin, it helps improve the appearance of skin texture over time with the help of an AHA, LHA and BHA complex.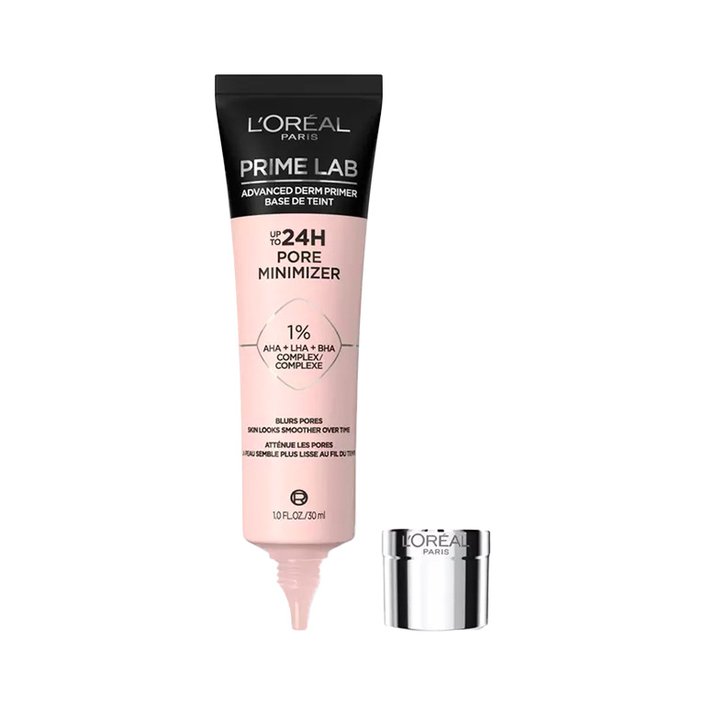 The Giorgio Armani Luminous Silk Concealer is one of our favorites for no-makeup makeup because it offers medium, buildable coverage and glides on the skin seamlessly, leaving behind a radiant glow.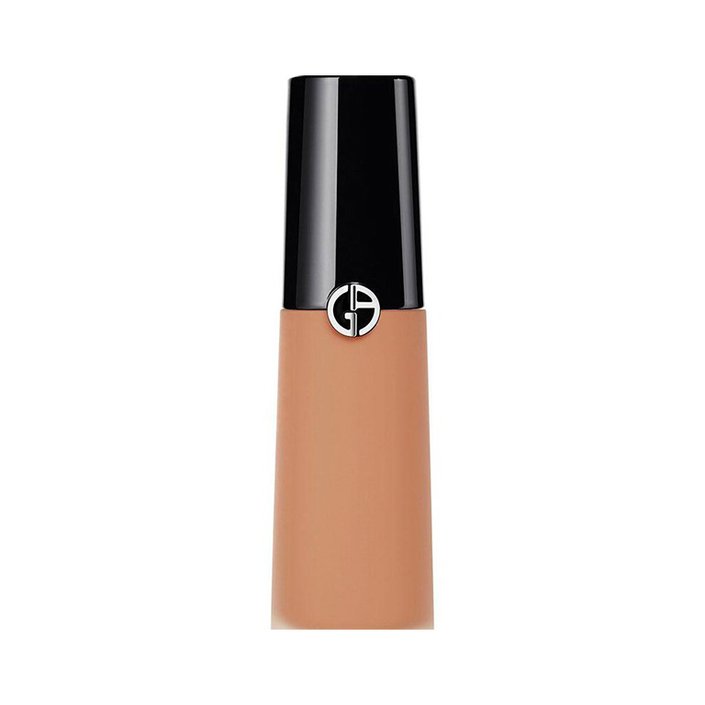 This mini, handbag-friendly palette offers three warm-toned neutral eyeshadow shades — two in matte finishes and one with a light-reflecting shimmery finish.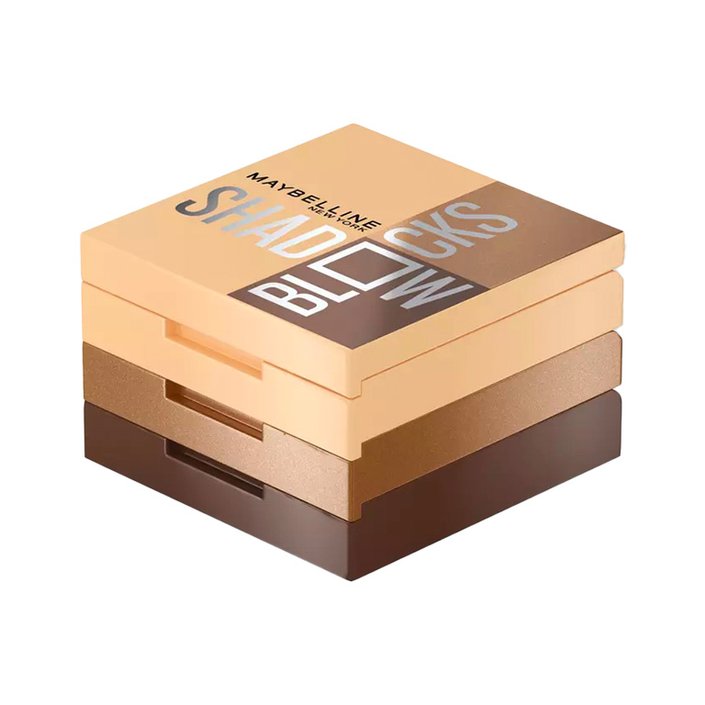 Used on its own or layered over a tinted brow product, the NYX Professional Makeup Brow Glue Instant Brow Styler will not disappoint. The long-wearing, non-sticky formula dries down to a transparent finish and helps lock brows in place for up to 16 hours. Use the mini wand to brush brows up into that enviable fluffy, feathered shape.
Need to fill in some sparse spots before reaching for your clear brow gel? The L'Oréal Paris Brow Stylist Shape and Fill Pencil can help. It has a triangular tip and a creamy formula that makes shaping and filling in your brows easy. The spoolie at the other side of the dual-ended pencil will help you blend out any harsh or noticeable lines.
On top of offering buildable volume and a lash-lifting effect, this buzzy mascara helps to nourish and revitalize lashes over time thanks to its serum-infused formula. While it'll create a look that lasts for hours, it's also super easy to remove with a cotton pad and makeup remover — no tugging or harsh rubbing required. The best of both worlds, right?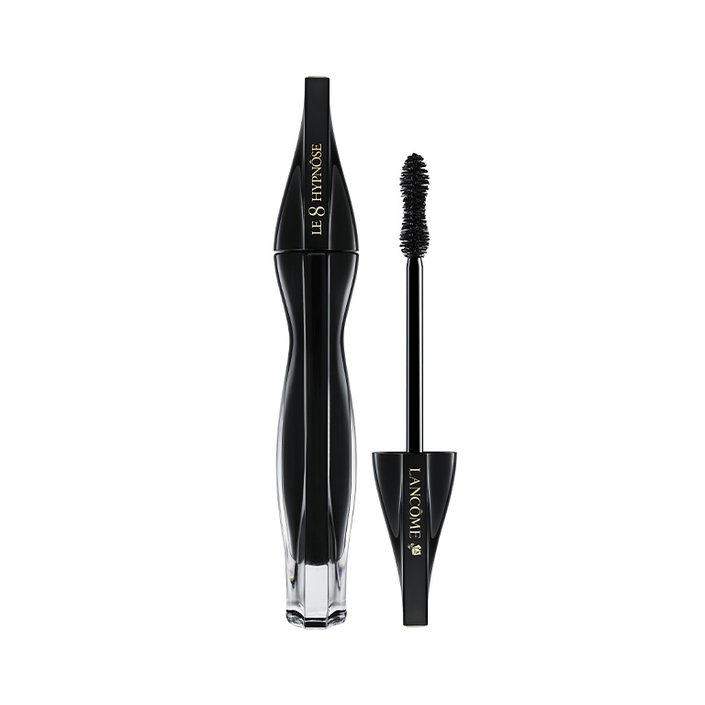 To create a glowy, natural-looking flush, reach for a cream blush that melts into your skin and blends with ease. Available in nine shades, the Giorgio Armani Beauty Neo Nude Color Melting Balm can be used on both the eyes and cheeks and dries down to a natural matte finish. Use a brush, a sponge or your fingertips to tap the creamy formula on the apples of your cheeks. For a bolder, lifted look, apply the blush on the apples of your cheeks and up toward your temples.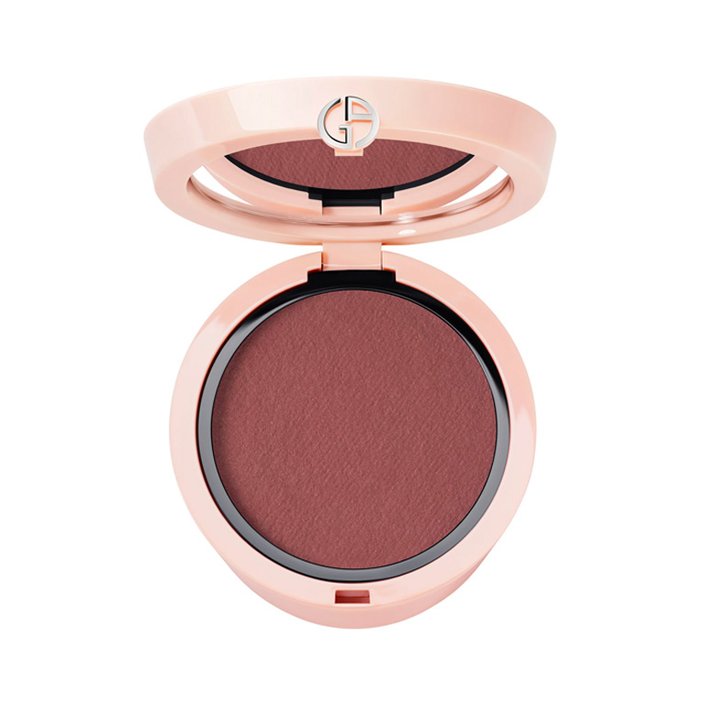 This multitasking makeup stick is all you need for a subtle contour. Use the deeper shade to contour the hollows of the cheeks and the jawline. If you want to up the ante on your glow, use the lighter shimmery shade to highlight your cheekbones, cupid's bow and the bridge of your nose. You can even dap a little underneath your eyebrows.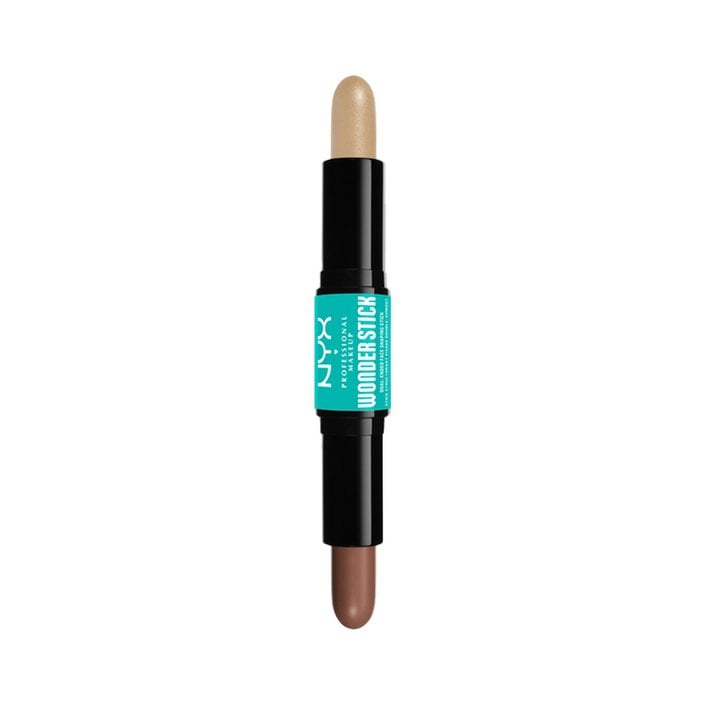 Choose one of the 20 shades of the Maybelline New York Lifter Gloss to add a wash of color and a glossy sheen to your lips. The formula utilizes hyaluronic acid to help hydrate and plump up your pout.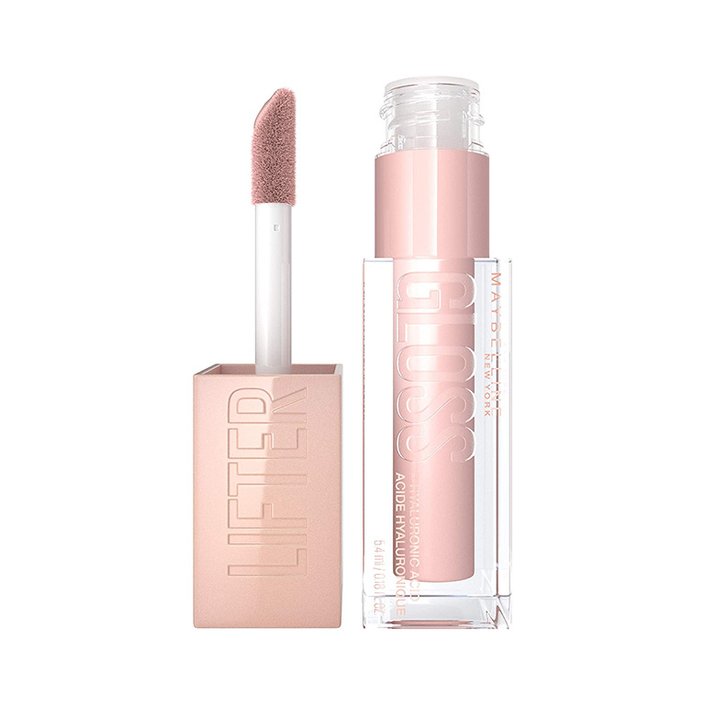 The final step in your routine if you really don't want your look going anywhere? Setting spray. This pick from Urban Decay prolongs the wear of your makeup and gives skin a hydrated, glowy appearance.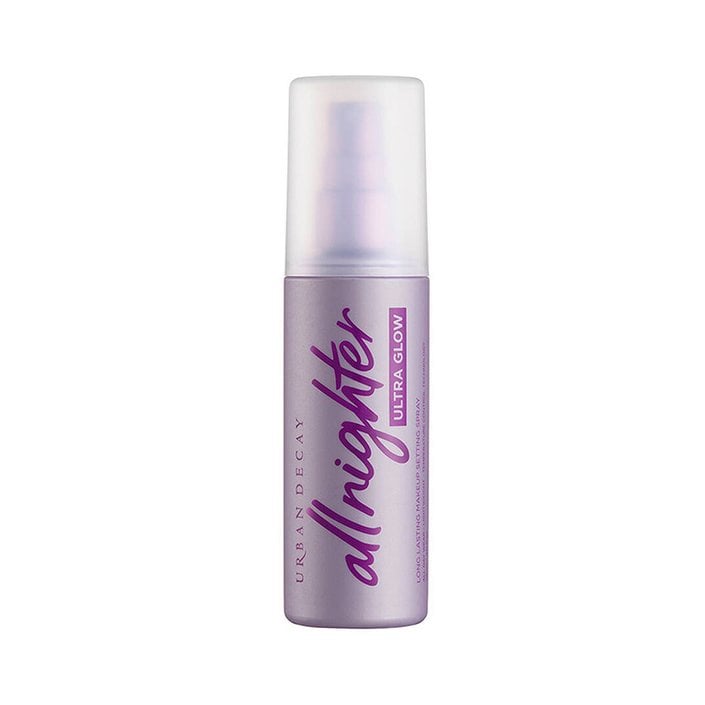 Photographer: Chaunte Vaughn; Art Director: Hannah Packer; Visual Designer: Juliana Campisi; Creative Producer: Becca Solovay; Content Director: Victoria Moorhouse; Digital Tech: Paul Yem; Photo Assistant: Sam Kang; Makeup Artist: Jonet Williamson; Makeup Assistant: Chloe Baltimore; Hair Stylist: Akihisa Yamaguchi; Hair Assistant: Chisa Sakurai
Read more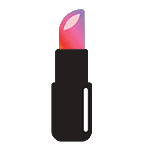 Back to top