What's the Difference Between Silicone- and Water-Based Primers?
April 29, 2022
If you've ever experienced a foundation catastrophe — like it slipping and sliding all over your face or flaking off — your primer may be to blame. It doesn't matter how good the foundation is — it will only stay locked in place and look smooth if it's compatible with the primer you're using.
Like foundations, face primers are typically water- or silicone-based, and celebrity makeup artist Jamie Dorman emphasizes the importance of picking the one that will work with your foundation. "If a primer is not compatible with the foundation you use, it will coagulate on your skin, creating a broken finish texture," she says.
Below, she explains the key differences between the types of makeup primers, tips for selecting one that will work best for you and some of her favorites.
Water-Based Primers vs. Silicone-Based Primers
Though it is crucial to make sure your foundation is compatible with your primer, it can also be helpful to understand how water- and silicone-based primers individually benefit the skin. "Water-based primers are best for dry and dehydrated skin — they will last longer and look better on dry skin," says Dorman. "Whereas silicone-based primers look better on oily skin, as the silicone creates a layer that keeps the oil from breaking through."
That said, water-based primers will provide you with a more natural look because they "let your skin texture shine through," says Dorman. When looking for a water-based primer be sure to look at the ingredients — water or glycerin should be one of the top three.
If your goal is to create a smoothed-out surface for makeup application, you'll want to find a silicone-based foundation and primer. Again, ingredients matter: cyclopentasiloxane or dimethicone should be mentioned as one of the top three ingredients.
Now that you understand the key differences and what to look for in silicone- and water-based primers, find some of our editor-approved favorites below.
1 / 8
Gripping Water-Based Primer
On top of moisturizing the skin, this unique jelly-textured primer smooths and tightens the skin for enhanced foundation application. Once absorbed, the base grips onto makeup and keeps it locked in place for 24 hours.
2 / 8
Hydrating Water-Based Primer
Crafted with shea butter and glycerin, this primer doubles as a moisturizer that can be worn both alone and under makeup. Because it's infused with light-reflecting pearls, you'll look naturally dewy throughout the day.
3 / 8
Glowy Water-Based Primer
Available in two shades — Rosa for fair complexions and Ambra for medium to deep complexions — this multipurpose face illuminator works as a primer to smooth skin for makeup application, a highlighter for a subtle glow and as a hydrating facial moisturizer.
4 / 8
Brightening Water-Based Primer
Dorman likes to use this brightening cream as a primer because the bouncy texture locks in hydration and boosts elasticity, which allows makeup to go on more seamlessly.
5 / 8
Pore-Filling Silicone-Based Primer
Especially great for extra oily spots (like the T-zone), this stick allows you to precisely blur out pores and absorb excess oil. It can be used either under or over makeup to minimize shine on the go.
6 / 8
Oil-Free Silicone-Based Primer
This oil-free primer instantly creates a smooth canvas for makeup. Formulated with Lancôme's signature elasto-smooth technology, it diffuses imperfections and gives you an air-brushed finish.
7 / 8
Illuminating Silicone-Based Primer
Enriched with four nourishing oils, this illuminating primer leaves skin soft instead of greasy. Upon application, pores look minimized, texture feels smoother and skin tone is more even.
8 / 8
Mattify and smooth your skin with this lightweight primer. It glides onto skin to create the perfect base for foundation, and locks in makeup for the entire day.
Photo: Chaunte Vaughn, Design: Hannah Packer
Read more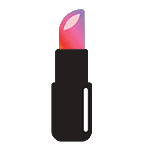 Back to top