3 Ways to Use the Valentino Beauty V-Lighter
October 14, 2021
In my opinion, there are few things better than a multi-use makeup product. I've always been a fan of dual-ended brow pencils and two-in-one lip and cheek tints, and it's even better when makeup can be used in even more ways. The new Valentino Beauty V-Lighter Face Base and Highlighter is a triple threat that works as an illuminating primer, highlighter and all over the complexion as a hybrid skincare product. I put all three uses to the test. Keep reading for my thoughts, plus my favorite way to use it.
The V-Lighter as a Primer
I'm pretty picky when it comes to primer — I need one that will lock my makeup in place all day and keep my skin hydrated. The V-Lighter totally fit the bill. With it on, my makeup looked like I had just applied it when I was ready to take it off at the end of the day. I also appreciate that it provided me with a luminous base. Instead of looking shiny throughout the day, I exuded a lit-from-within glow under my semi-matte foundation.
The V-Lighter as a Highlighter
When it comes to highlighter I prefer a stand-out glow — basically I want to be sparkling to the point that it's almost blinding. Though the V-Lighter is infused with ultra-fine light reflecting pearls, it didn't give me the wow-factor highlight effect that I typically go for. That said, it is a great option on days I want a more subtle glow, and I especially like how it looks when placed on my Cupid's bow.
The V-Lighter on Its Own
I decided to try using the V-Lighter by itself on a day when my skin was looking dull. I applied it all over my face and it was an instant pick-me-up. It's infused with glycerin, hyaluronic acid and shea butter, so my skin felt immediately hydrated after use. Plus, the light-reflecting complex in the formula gave my skin a healthy glow.
My Favorite Way to Use the V-Lighter
Out of all the ways to use the V-Lighter, my favorite is as a primer — it's easily become my go-to face base. Though at $58 it's a bit of a splurge, this is one product I'll definitely keep stocked to achieve an effortless, natural glow.
Photography: Chaunte Vaughn,  Art Direction: Hannah Packer, Associate Creative Producer: Becca Solovay
Read more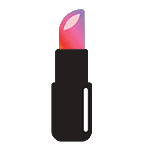 Back to top