Take E-Girl Makeup for a Spin With These Looks From Instagram
September 13, 2021
The E-girl look, a term popularized on TikTok, combines emo and punk rocker vibes with a playful twist. The style typically involves a statement makeup look consisting of heavy blush, big doe eyes and fun touches like hearts painted beneath the eyes. Whether it's on TikTok or IRL, the rise of E-girls (and boys) is undeniable, so if you want to get in on the trend, find out how to recreate the signature makeup look, ahead.
Punk Rock Vibes
E-Girl makeup can differ depending on your own personal aesthetic, but the most common staple is dramatic winged eyeliner. In this look, @rei.lilith created intricate, geometric eyeliner designs both above and below her eyes complete with gemstone accents. Give graphic liner a go with the L'Oréal Paris Matte Signature Liquid Dip Eyeliner.
Sweet & Sour
E-Girl makeup doesn't have to be dark and sultry, although the addition of such qualities does enhance any E-girl look. This makeup look by @moonlightbabsch combines fun pops of color and adorable faux freckles paired with a black lip and bold brows to bring the grunge vibes. Try out a bold black lip with the NYX Professional Makeup Liquid Suede Cream Lipstick in Alien.
Photo: Aphelele Antoinette, @aphitenza, Design: Hannah Packer
Read more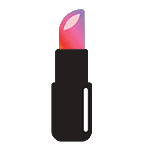 Back to top