How to Fix Dry, Peeling Lips This Winter
January 24, 2020
Dry lips are truly the ban of our entire winter existence. Nothing ruins flawless lipstick application like a flaky, cracked pout. As soon as the temperature starts to dip outside, keeping our lips hydrated can feel like a never-ending battle of applying and reapplying lip balm over and over again. But not all hope is lost for your lips this season. We're sharing tips for how to fix dry lips and keep them moisturized, ahead. (And don't miss our roundup of affordable products for chapped lips, either!)
How to Fix Dry, Flaky Lips
STEP #1: Exfoliate — Gently 
Just like your skin needs exfoliation, so do your lips. To combat peeling, use a gentle lip scrub regularly. Not only will it remove dry flakes from your lips, but it will also help with smoother, more even lipstick application. One of our favorites is the Physicians Formula Organic Wear Lip Polish with rosehip oil.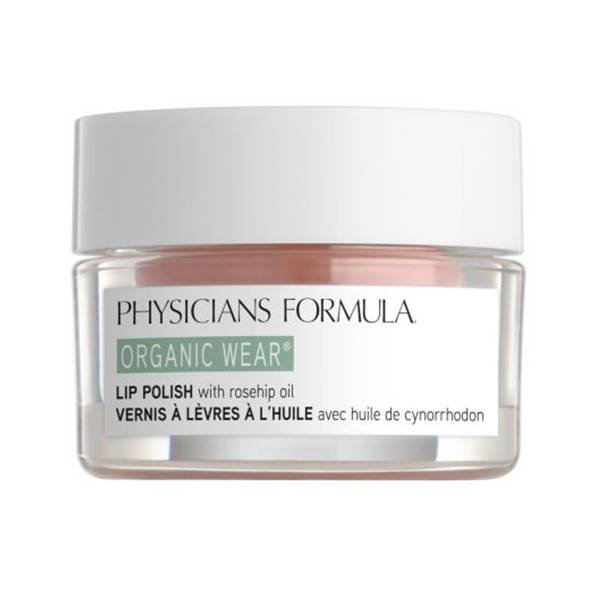 Step #2: Moisturize With a Lip Balm 
When you're not wearing a lip color, keep a hydrating balm on your lips at all times. Constant moisture will help protect your lips from the harsh air and nourish the skin to soften them. We like Sara Happ The Lip Slip One Luxe Balm for a subtle, silky sheen or the Kiehl's Lip Balm #1 for an ultra-hydrating formula.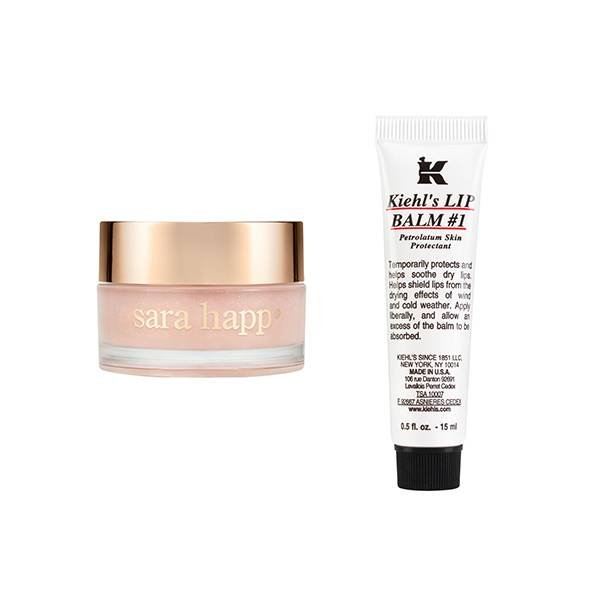 Pro tip: Do a lip scrub and apply a lip balm when you first wake up after washing your face and before starting the rest of your skin-care routine for the morning. This will give the lip balm plenty of time to penetrate and hydrate your lips while you do the rest of your routine and your makeup. 
Step #3: Opt for a Hydrating Lipstick or Gloss
Now that your lips have been properly exfoliated and moisturized, it's time to add some color. When your lips are dry, it's best to use hydrating lipstick or gloss formulas in your makeup routine. The one downside to most drying matte formulas is they tend to emphasize cracks and uneven texture on your lips. A few of our favorite hydrating lip color products are the Maybelline New York Color Sensational Made for All Lipstick and IT Cosmetics Pillow Lips Lipstick, and Kiehl's Love Oil for Lips which contains a blend of super luxe-feeling oils.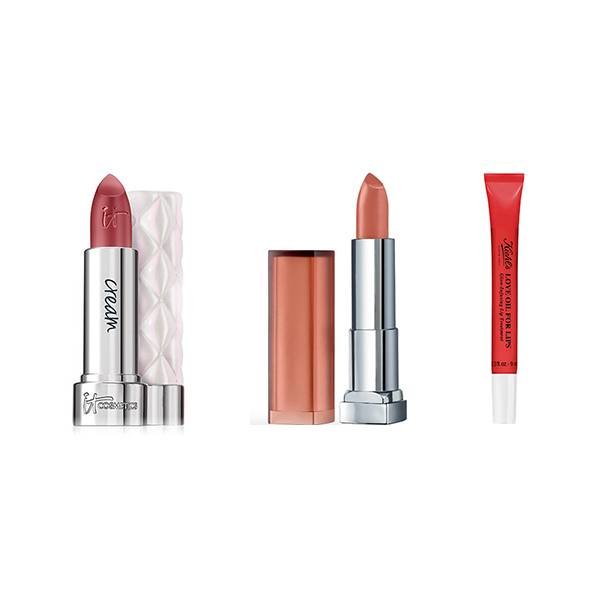 Read More:
Beauty Q&A: How Do I Wear Lipstick Over Dry Lips?
Moisturizing Lip Balms That Will Save Your Dry, Winter Lips
7 Hydrating Lipsticks for a Moisturized Pout
Read more