How to Make Your Lipstick Last (Even If It's Not Liquid or Matte)
March 12, 2020
STEP #1: Make Sure Your Lips Are Hydrated
"First, make sure your lips are hydrated and don't have any dry spots or flakes," says Irwin. Apply a lip balm on your lips to ensure they are moisturized. Let your lip balm fully sink into the lips before applying any product on top, otherwise it'll sheer out your lipstick, adds Sesnek.
STEP 2: Line Your Lips
After your lips are hydrated, Irwin recommends using a waterproof lip liner to fill in your entire lips. "I love waterproof lip liner as a base for color to stick onto and to perfect the edges," she says. If you need a recommendation, we love the
IT Cosmetics Your Lips But Better All-Day Waterproof Lip Liner
for its creamy formula and long-lasting wear. When lining your lips, Sesnek says to enhance your natural lips instead of overdrawing them because doing so will prevent your lipstick from bleeding.
STEP 3: Pick a Lipstick and Dab It On
Both makeup artists recommend going with a matte lipstick because they are long lasting and smudge less often. "Matte lipsticks have the least amount of bleeding or smudging because of their opaque flat texture with few oils or humectants," says Sesnek. If you naturally have dryer lips, he recommends exfoliating your lips before application to avoid any dry patches coming through and following up with the Catrice Ultimate Matt Lipstick.
While both MUAs recommend wearing a matte lipstick, Irwin says you can still wear a satin or cream finish and prevent smudging by dabbing the product onto your lips — not swiping— for a pigmented and precise application. We love the
NYX Professional Makeup Shout Loud Satin Lipsticks
. If you want to wear a gloss, Sesnek says to apply it in the center of the lips as this gives the right amount of shine and fullness and is less likely to smear.
STEP 4: Blot
After you've applied your lipstick, Irwin says to take a tissue and blot the lips without rubbing the color off. "This is a great way to really stain the lip and make the color last," adds Sesnek.

STEP 5: Layer More Lipstick
Next, Irwin recommends applying a little more lipstick after blotting. Sesnek agrees, noting a common mistake people make when applying lipstick is not wearing enough coats. "I usually tend to apply several layers for the perfect, long-lasting finish," he says.

STEP 6: Set Your Lips
The final step in making your lipstick stay put is setting it. Both artists have different yet equally effective methods of doing this. Irwin likes to "take a single layer of tissue, lightly press it against your lips and pat loose setting powder with a fluffy brush over your lips."

Sesnek prefers to add a little loose translucent powder around the border of the lips with a sponge and sweep it away after application. "This is a great tip to lock in the lipstick and not overstep the borders," he says.
Read more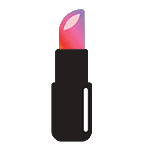 Back to top