Forget Ombré Lips, Try This Striped Glossy Lip Instead
March 30, 2020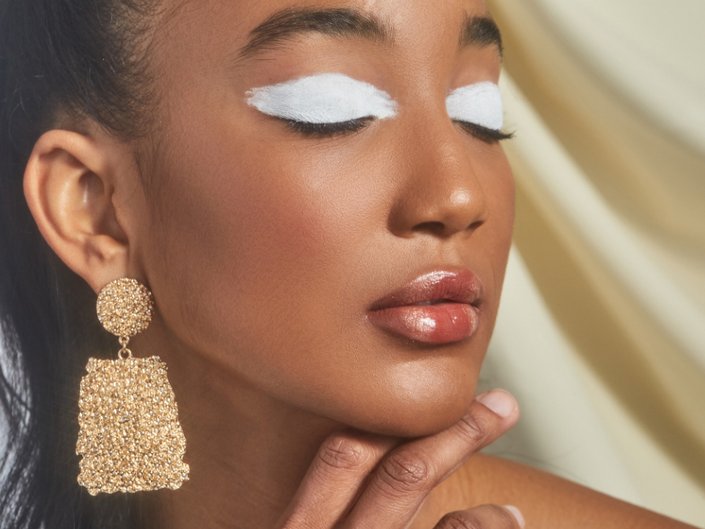 If social distancing has left you binge watching YouTube makeup tutorials and experimenting with all kinds of makeup looks, well, same. In light of our new stay-at-home norm, we came up with this striped glossy lip. It's a fun and graphic statement that gives ombré lips a whole new meaning. Keep reading for an easy, step-by-step tutorial with help from professional makeup artist Jonet Williamson.
STEP #1: Outline Your Lips

First, use a lip liner to outline your lips in three sections. This will serve as a guideline for when you have to fill in your lips in the next step. For a lip liner that's smooth, creamy and pigmented, look no further than the L'Oréal Paris Age Perfect Anti-Feathering Lip Liner. It effortlessly glides onto lips without any tugging.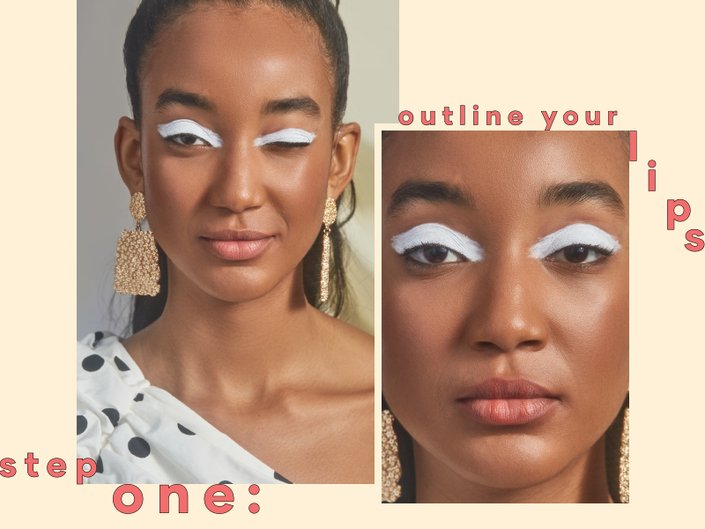 STEP #2: Fill in Your Lips

Next, fill in your lips using a lipstick with a matte finish to avoid smudging. This will also keep the different sections looking crisp and clean. For this look, Williamson used the L'Oréal Paris Infallible Matte Lip Crayon for its intense pigmentation and long-lasting formula. Be sure to choose three colors that seamlessly blend into each other to create a gradient effect. Here, Williamson went with a light, medium and dark shade of nude.
STEP #3: Apply Shimmer in Between

Once your lips are completely filled in, it's time to add a bit of sparkle. Williamson placed a shimmery champagne eyeshadow, like the L'Oréal Paris Colour Riche Monos in Little Beige Dress, in between each of the nude lipstick shades to create the appearance of stripes on the lips.
STEP #4: Finish With Gloss

Finally, it's time to finish it all off by adding a clear gloss on top. Instead of using the applicator on your lip gloss, which can smudge the stripes, Williamson recommends applying gloss on the back of your hand. Then, with a small detailed brush apply the gloss vertically and in sections until you've covered your entire lips. And there you have it — a beautiful, easy and pretty damn cool pout.
Photographer: Chaunte Vaughn, Art Director: Melissa San Vicente-Landestoy, Makeup Artist: Jonet Williamson, Hair Stylist: Kiyo Igarashi, Visual Designer: Hannah Packer, Producer: Jessica Thiel, Digital Tech: Paul Yem, Model: Shaderska Valdez
Read more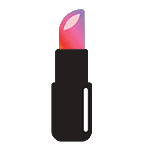 Back to top