5 Instagram Beauty Illustrators You Need to Follow — Right Now!
July 16, 2018
If you're anything like us, you love a good makeup illustration. Whether it be displayed by a vanity, on a work desk or on a bedroom wall, there's just something about a cute makeup caricature that leaves us feeling inspired to always reach for that red lip or bold wing. Ahead, find our five favorite beauty illustrators that will add a touch of makeup magic to your feeds and fingertips with just one scroll.
The Illos That Make You Want to Restock Your Beauty Stash: @marinedequenetain
If we aren't already super inspired by Marine's impressive resume, her illustrations certainly take the makeup cake. She makes the products feel so dimensional and lifelike in her artwork, so much so that we feel like we can reach in and grab them off of their respective shelves.
The Beauty Illustrations That Should Be Framed in a Museum: @topshelfieillustrated
Lauren Johnstone of @topshelfieillustrated is a force to be reckoned with, as her illustrations are literally beautiful enough to be placed in a gallery. We love her creativity with color palette and surrealism and her ability to make each product feel like a dream.
The Makeup Illustrations That Will Make You Smile: @by.minoue
There's not much more we want in life besides small kittens and lipsticks, so when illustrator @by.minoue put these two entities together into one beautiful feed, our minds can't help but reel. We love the creativity and cuteness that goes into every Insta on this feed and how each post has the ability to literally brighten our day.
The Illos That You'll Want Wallpapered All Over Your Home: @iristrations
For a coffee-table worthy chic take on beauty illos, @iristrations has got you covered. These illos have us inspired enough to search for each product featured and plaster this art all over our walls.
The Beauty Illos We Want To Recreate: @detailedbeautyillustrates
@detailedbeautyillustrates is a gorgeous account that recreates beauty images in illustration form. The interpretations are so good that it makes us want to recreate their image layouts with our own favorite products — and we can't wait to see what else they might have in store.
Read more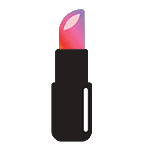 Back to top