6 Men's Colognes Perfect for a Summer Date Night
June 15, 2021
Just as you rotate your wardrobe as the weather changes, you should do the same with your
cologne
. Think about scents the same way as apparel — you want to switch out heavy, dark fragrances for fresh, lighter ones. Whether you prefer airy, refreshing aromas or
memorable, spicy ones
, there's a
signature summer scent
out there for every man. To help you find it (or nudge your significant other in the right direction) we compiled a list of our favorite
men's fragrances
for summer below.
1 / 6
Inspired by the energy of the ocean, this fragrance bottles the fresh Mediterranean scents of basil, beach sand verbena and clary sage with masculine hints of suede and deep musk. The resulting cologne is wearable enough for everyday yet memorable enough for life's special moments.
2 / 6
Powerful yet delicate, this fresh scent from YSL redefines the classic cologne. Warm and juicy, top notes of bergamot, ginger and sage are balanced by soft woody notes of balsam fir, cedarwood and marine ambergris.
3 / 6
Exude fierce confidence with the fiery Ralph Lauren Polo Red Eau de Toilette. Spicy red saffron and ruby red grapefruit give the fragrance warmth and body while deep red wood adds a tinge of sweetness that results in a scent that subtly lingers like glowing embers.
4 / 6
Mysterious like the unexplored ocean floor and fresh like a salty sea breeze, this cologne seamlessly melds notes of warm cardamom and juicy green mandarin with layers of potent lavender, cyprus and rosemary. The outcome is a fragrance that feels brand new every time it's worn.
5 / 6
Inside the sleek metallic black bottle is a sensual, aromatic fragrance. The light top notes of basil, lavender and lemon deepen with woody cedar and pine to create a versatile scent that can be donned from morning to night.
6 / 6
The iconic Polo scent reinvented, this fresh cologne combines zesty grapefruit and cool sage with earthy patchouli for an invigorating experience that's just as timeless as it is contemporary.
Photography: Chaunte Vaughn, Art Direction: Hannah Packer, Associate Creative Producer: Becca Solovay
Read more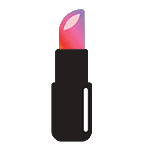 Back to top