Best Rhinestone Makeup Looks of 2019
December 27, 2019
As we head into the final days of 2019, we thought it would be fun to pay homage to some of our
favorite makeup trends
that have graced us throughout the year. One trend that consistently made its way onto all of our social media feeds is
rhinestone makeup
, and you better believe that every look was more mesmerizing than the last. From
rhinestone eyebrows
to entirely bedazzled eyelids, there isn't a rhinestone makeup look we've met that we haven't liked. If you feel the same, scroll on to see a list of some of the best rhinestone looks created in 2019.
Subtle Rhinestone Makeup Look
Create a soft glam makeup look and then take it up a notch by adding some small studs all around your eyes. It's bold enough for a festival yet subtle enough for a New Year's Eve makeup look.
Shimmering Inner Corner
In efforts to get the most stand-out eyes, we've seen the brightest highlighters (
including actual flakes of gold
) added to the inner corner of your eyes. One of our favorite ways to add some sparkle, though, is by adding one rhinestone snuggled right in the inner corner.
Winged Rhinestone Makeup Look
Complement your fierce cat-eye by adding a couple of rhinestones along the tip of your winged eyeliner. Throw one in the inner corner as well and your look will instantly go from a 10 to a 12.
Cut-Crease Rhinestone Look
For the aspiring makeup artist who is trying to test all their skills, this cut-crease-meets-rhinestone makeup look is a challenge worth taking. It may take some time and patience to recreate but we believe it'll be worth every second in the end.
Bedazzled Eyelids
The saying "diamonds are a girl's best friend" has never felt more relatable than it did after we saw this rhinestone makeup. Add some colorful jewels as a fun way to play up your look.
Dreamy Two-Toned Rhinestone Makeup Look
This two-toned makeup look with added rhinestone looks like something straight out of our makeup dreams. We are total stans for this blinged-out mystical makeup look.
Rhinestone Tears
Next to rhinestones and perhaps
graphic eyeliner looks
, 2019 was also the year of all the makeup tears. We're here for it though, especially when the tears are accented with rhinestones.
Euphoric Rhinestone Eyebrows
We can't forget about these euphoric rhinestone eyebrows. Star-studded brows paired with a glossy, shimmery eyelid is a match made in heaven. Click here for the full tutorial.
Rhinestone Hair and Makeup Look
Take your rhinestones to the next level by sprinkling them on your makeup and your hair part. Trust us when we say, you'll be the star of any crowd — no matter where you go. For the full tutorial, check out our story on this glamorous rhinestone makeup.
Read more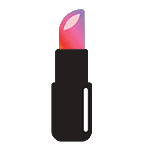 Back to top