Make Hazel Eyes Pop by Following These 5 Eyeshadow Tutorials
December 27, 2021
If you have hazel eyes, you've been blessed with irises that are a beautiful blend of green, brown and maybe a touch of tantalizing gold. There's no doubt that your eyes are beautiful on their own, but have you ever noticed how much they stand out when you use a complementary eyeshadow shade? You can even play around with the multiple colors to make certain hues more prominent than others. Not sure how to do it? Check out the YouTube makeup tutorials below that explain how to make hazel eyes pop.

Matte Brown Smoky Eye
If you're looking for an easy makeup look that will enhance your hazel eyes, beauty influencer Paulina Alaiev has got you covered. Believe it or not, she only used three eyeshadow shades to create this warm-toned chocolate brown look that really brings out the golden brown tones naturally found in hazel eyes.
Soft Pink Shimmers
If your hazel eyes lean more green, then go with dusty pink tones to truly make them pop. Watch as
Giorgina Juanita
creates a beautiful, soft pink makeup look with a touch of shimmer to bring all the right attention to your green gaze.
Gold Metallic Eyes
We stan this soft gold eyeshadow look that YouTuber
PaintedBySpencer
crafts in this video. The slightly shimmery shadow makes the natural gold-tinged green hues in hazel eyes seriously stand out. Whether you choose to pair your eye look with a bold or neutral lip, your makeup will be nothing short of ethereal.
Natural Glam
Chloe Brown
says whenever she wears purple hues, she gets an array of compliments on her hazel eyes. To recreate her look, blend a taupey mauve shade in your crease and pop a champagne pink shimmer in the center of your lid. It's easy, glamorous and takes your hazel eyes from subtle to stand out.
Pop of Purple
If you want to experiment with more punchy purple eyeshadows, this is the tutorial for you. YouTuber
Eimear McElheron
talks through how to create this gorgeous purple smoky eye that is actually super easy to replicate. If you don't own any purple shadows though, try the
Urban Decay Eyeshadow Singles in Rockstar
. The deep plum hue looks great on every skin tone and really makes hazel eyes pop.
Read more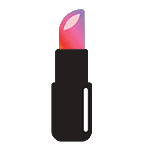 Back to top