The Secret to Faking Thick Brows Is … A Bar Of Soap?
December 04, 2019
If you're one of the few individuals blessed with gorgeous, thick, naturally filled-in eyebrows, well, then, kudos to you. But as for the rest of us? Well, we have to work with what we have to achieve the bushy, boy brow aesthetic. Thankfully, faking the look is relatively easy — and you probably already have all the products needed stowed away in your makeup bag. So grab your spoolie, angled brush and a bar of soap (don't worry, we'll explain) and read ahead for an easy step-by-step tutorial for bushy brows.
Bushy Brow Tip #1: Make 'Em Dense 
Even if you went a little too tweezer-happy in your tween days or were born with brows on the thinner side, achieving this look is still doable with a little pomade. Grab your favorite formula— we've been loving the L'Oréal Paris Unbelieva-Brow Gel — and a thin, angled brush to get started. Pick up the product on your brush and start to fill in sparse areas using light pressure.. Remember, it's easier to add more product than remove it.  Follow your natural arch pattern and create feather-like strokes throughout for a higher, thicker, new and improved brow. Warning: Don't overextend the end of your brow — it'll give your eyes a sad look. (And pro tip: Start applying product in the middle of your brow so the front doesn't look too heavy.)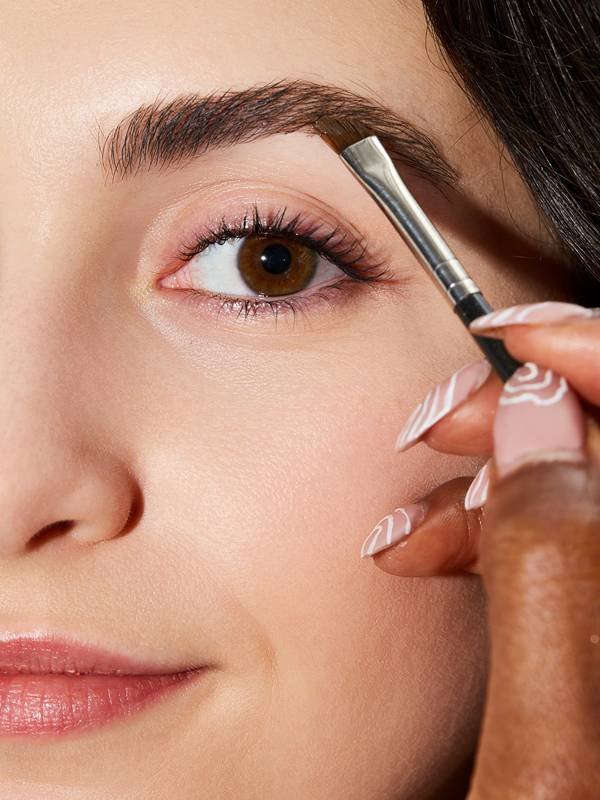 Bushy Brow Tip #2: Prep Your Soap 
Now onto the fun part. It may come as a surprise, but using bar soap in place of brow gel is actually a great hack. Just make sure you opt for a sensitive bar soap like the CeraVe Hydrating Cleansing Bar to avoid potential irritation. Once you have your product in-hand, splash a bit of water on top of the bar so it's easier to work with. Then grab a spoolie and scrape it lightly on top of the soap so the brush has a thin coating around it.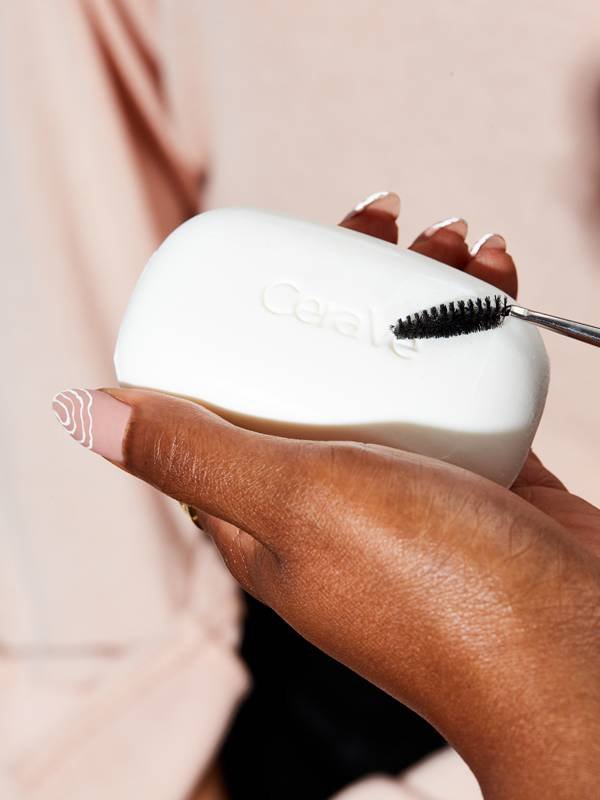 Bushy Brow Tip #3: Brush & Set 
With your spoolie, start brushing your brow hairs in an upward motion. Once you hit the arch of your brow, start brushing on an outward facing slant, rather than straight up. The spoolie will also help  blend out any clumps of product from earlier and give you a natural blur. Once your shape is perfected,go ahead and press down on the brows with your fingers to set everything in place.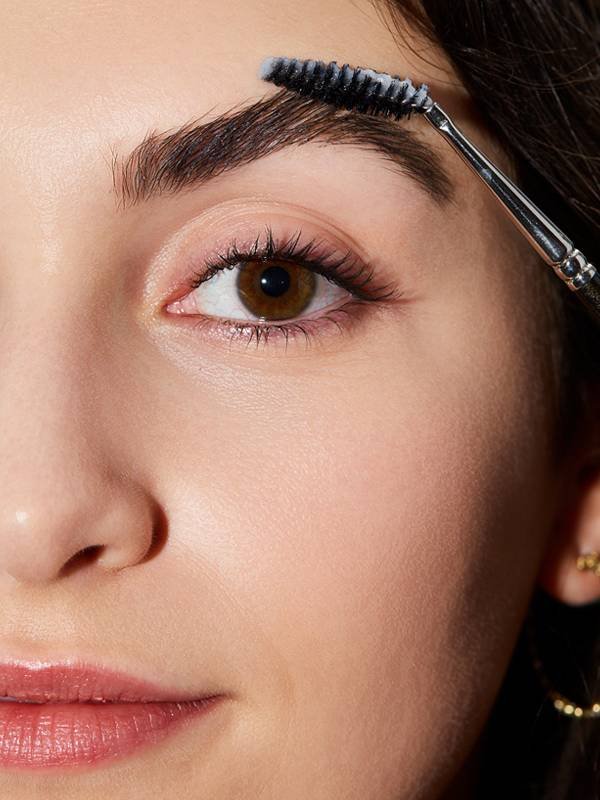 Bushy Brow Tip #4: Brighten Up the Brow Bone 
For this next step, pick up your favorite highlighter or concealer to clean up stray marks or mistakes and define your brow shape. If you opt for a concealer, we recommend using a thin, flat brush to apply coverage along the base of your eyebrow that will help  emphasize your brow bone. If you want a finish that gives a little extra pop, buff out some highlighter under your arch. We recommend NYX Professional Makeup Wonder Stick for controlled application.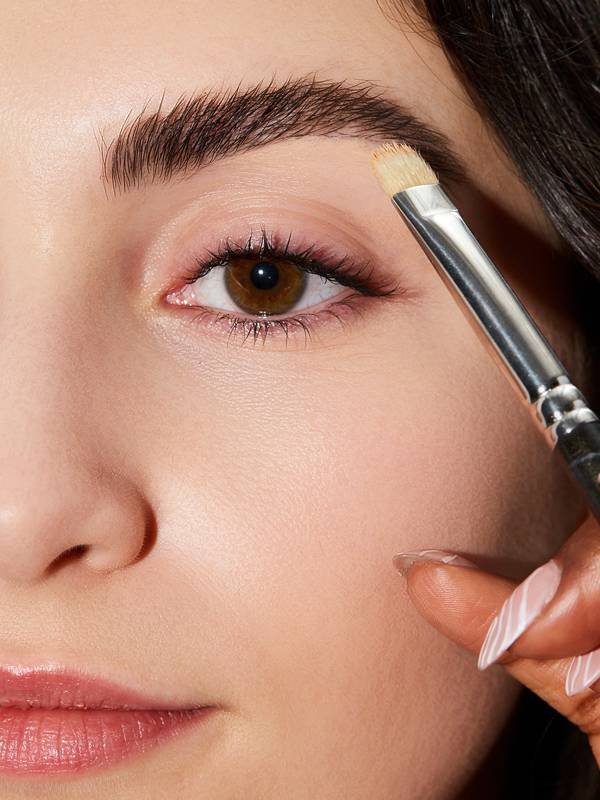 Read More:
6 Winged Eyeliner Hacks That Will Help You Master the Look 
5 Glittering Makeup Products That Shine Brighter Than a Disco Ball
How to Combine Liquid and Powder Highlighter for a Blinding Dream