How to Fake Bushy Brows in 4 Easy Steps
October 20, 2023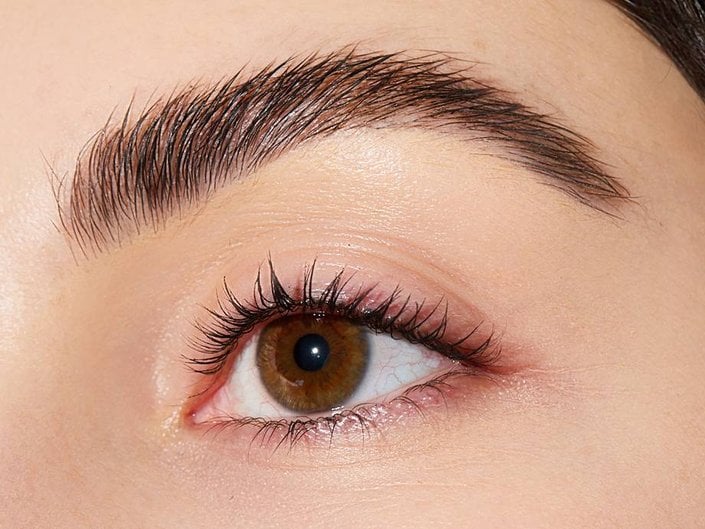 If you're someone who is blessed with gorgeous, thick, naturally full eyebrows, consider us officially envious. As for the rest of us? We have to work with what we've got to achieve the bushy brows of our dreams. Despite the recent revival of Y2K trends like bleached brows and ultra-thin arches, there's no question that full, fluffy brows will always be in style. Thankfully, faking the look is relatively easy with just a few tools and the right techniques.
We tapped Joey Healy, celebrity brow specialist, owner of Joey Healy Eyebrow Studio and founder of Joey Healy Eyebrow Collection, to share his secrets for achieving a beautiful bushy brow look with makeup. Keep scrolling for Healy's tips, plus a round-up of our favorite editor-approved brow products to shop right now.
What Tools or Products Do You Need to Style Bushy Brows?
Brow Gel
If you only invest in one brow product, make sure it's a good clear brow gel. "Clear brow gel is a mainstay," says Healy. "It's wonderful to use if you don't really want to add a lot of color to your brows — maybe you have dark brows already and you don't feel the need to add more." Regardless of the color, shape or fullness of your natural brows, a clear brow gel will always come in handy to help groom and sculpt.
If you have lighter brows and feel like you need a boost of color, you can also always opt for a tinted gel. "Tinted gels are especially great if you have blonde hair or gray in your brows," Healy notes.
Brow Powder
When it comes to creating a bushy brow look specifically, Healy also likes to use a powder to fill in. "I like using a powder in this case because it gives a little bit of density and you can't see any of the lines," he explains.
Brow Scissors
Though it may sound counterintuitive, it's a good idea to have a brow scissor on hand, as well. "If you have really, really long brow hairs, they're going to be too bushy, too fluffy," says Healy. "It's too much of a good thing. So, using a scissor to help tame that can be very helpful."
Brow Serum
Finally, on a long-term level, you can incorporate a brow regrowth serum into your beauty routine to help your brow hairs grow thick and healthy. While it's not a quick fix, it will help promote fuller, fluffier natural brows.
How to Style Bushy Brows in 4 Steps
Step 1: Fill in Your Brows With the Product of Your Choice
Even if you went a little too tweezer-happy in your tween days or were born with brows on the thinner side, achieving a bushy brow look is totally doable with a little bit of product. The product you use to fill in sparse areas of your brows is really a matter of personal preference. As mentioned above, Healy likes to reach for a powder, such as his Luxe Brow Powder, over a pen or pencil. "I like using a brow powder, maybe a shade lighter than your hair," he says. "Just something that's really kind of quiet in the background, because what powders do is they give us a lot of volume and density, which is the base of a good fluffy brow."
Or, you can opt for pomade instead. Whether you choose powder or pomade, you'll start by grabbing your favorite formula and a thin, angled brush to get started. Pick up the product on your brush and start to fill in sparse areas using light pressure. Remember, it's easier to add more product than it is to remove it. Follow your natural arch pattern and create feather-like strokes throughout for a higher, thicker brow. "Wherever your brows are darkest and densest naturally, you don't need to add more color," says Healy. "You're just enhancing those areas that need a little bit of TLC."
Don't have a powder or pomade on hand? You can achieve a similar filled-in effect with a brow pencil or pen. Pro tip: Start applying product in the middle of your brow so the front doesn't look too heavy.
Step 2: Back-Comb Your Brows With a Gel
"Then, I like using a tinted brow gel, like our Brow Lacquer," Healy continues. "It helps pick up every little hair and it helps coat those little hairs, so you find more hair, it gives you more density and more volume, and then also, it lets you direct the hair."
To amp up the bushiness of the brows and make sure every brow hair is covered in product, Healy recommends using a back-combing technique: "Using your tinted brow gel, back-comb through the brow, going in the opposite direction of the hair so you can really lift all the hairs and evenly coat them."
Step 3: Groom Your Brows Into Place
Using your brow gel applicator or a spoolie brush, "finish by grooming the hairs up in the first half of the brow, kind of straight up," advises Healy. "Then toward the tail, you can kind of groom them up and over at a 45-degree angle, and it's nice to finish by pinching those tails together, so they feel a little bit more dense."
Step 4: Brighten Up the Brow Bone
If you really want to go above and beyond, pick up your favorite highlighter or concealer to clean up stray marks and define your brow shape. If you opt for a concealer, we recommend using a thin, flat brush along the base of your eyebrow to help emphasize your brow bone. If you want a finish with a little extra pop, buff some highlighter under your arch. We recommend the NYX Professional Makeup Wonder Stick Contour and Highlighter Stick for controlled application.
The Best Products for Styling Bushy Brows
Need fluffier looking brows in a pinch? The NYX Professional Makeup Zero to Brow Longwear Brow Gel is a multitasking dual-ended brow gel that has everything you need to get perfect eyebrows — in one handy product. The mini doe foot applicator brush allows you to be precise about where you place your gel, so you can fill in your brows without leaving behind harsh, unrealistic-looking lines. Then, you can use the spoolie end to brush the hairs into place and lock in your look for up to two days. Yes, you read that right.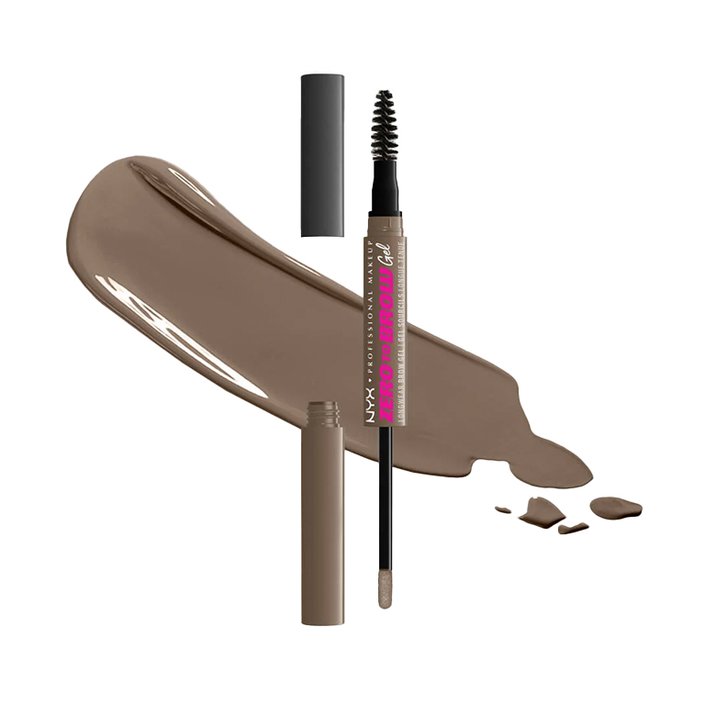 If you want a product that will keep your brows looking flawless all day and night, check out the Maybelline Tattoo Studio 36H Wear Brow Styling Gel. With just a couple swipes of this ultra-pigmented formula, you'll have instantly thicker, sculpted brows. Bonus: this longwear gel is waterproof, sweat-resistant, smudge-resistant and transfer-resistant.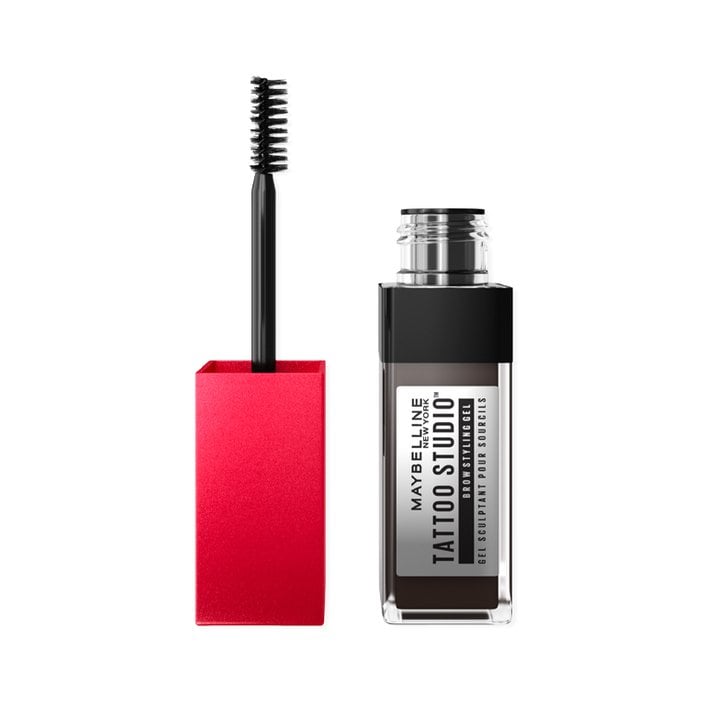 Like the other fan-favorite makeup products in the L'Oréal Paris Infallible collection, the Volumizing 24H Wear Brow Mascara is a long-lasting, life-proof brow gel that will stand up to whatever your day or night has in store. The smudge-resistant, transfer-resistant formula provides up to two times fuller looking brows for 24 hours. But our favorite part has to be the unique 3D micro-grip brush, which ensures that no brow hair is left uncoated.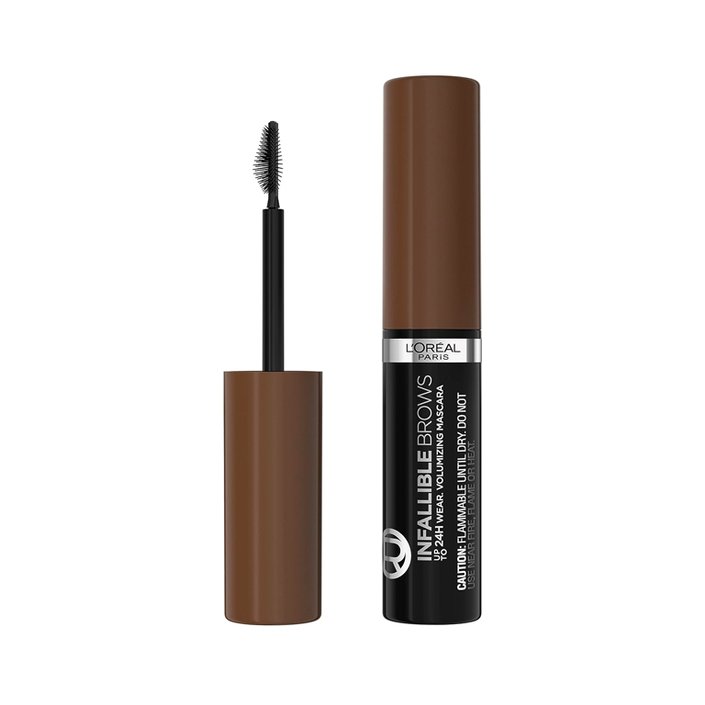 As the name suggests, the Valentino Beauty Brow Trio Eyebrow liner is not one, not two, but three different brow tools in one. One element is a waterproof eyebrow pencil that's perfect for shading and filling in sparse patches. Then, there's a felt-tip pen to create realistic, hair-like strokes, and a spoolie brush to groom and shape.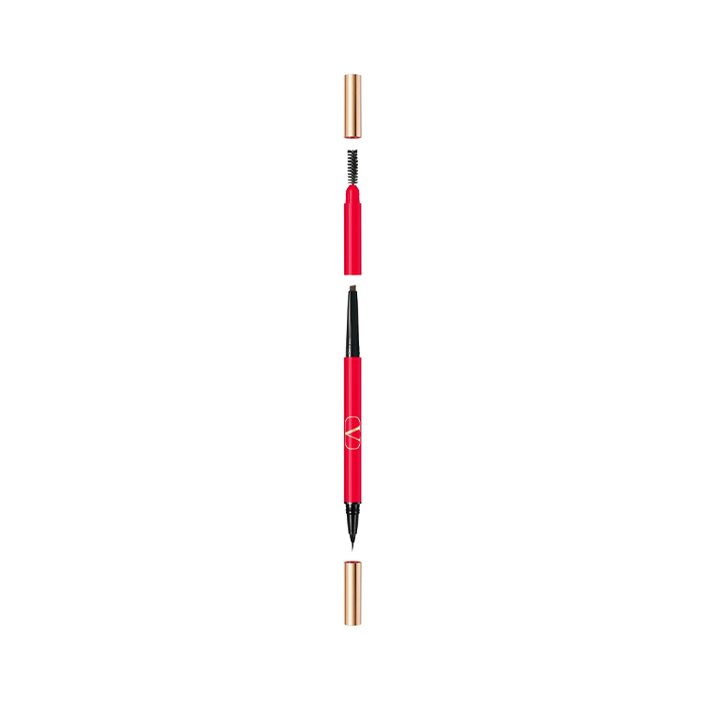 When in doubt, you can't go wrong with a basic brow pencil. The Lancôme Brow Define Pencil is a waterproof and budge-proof pencil with a self-sharpening design to guarantee extreme precision. Start by filling in your brows with the pencil, then blending with the built-in spoolie to give your brows a natural-looking finish. With seven shades, you're bound to find a match.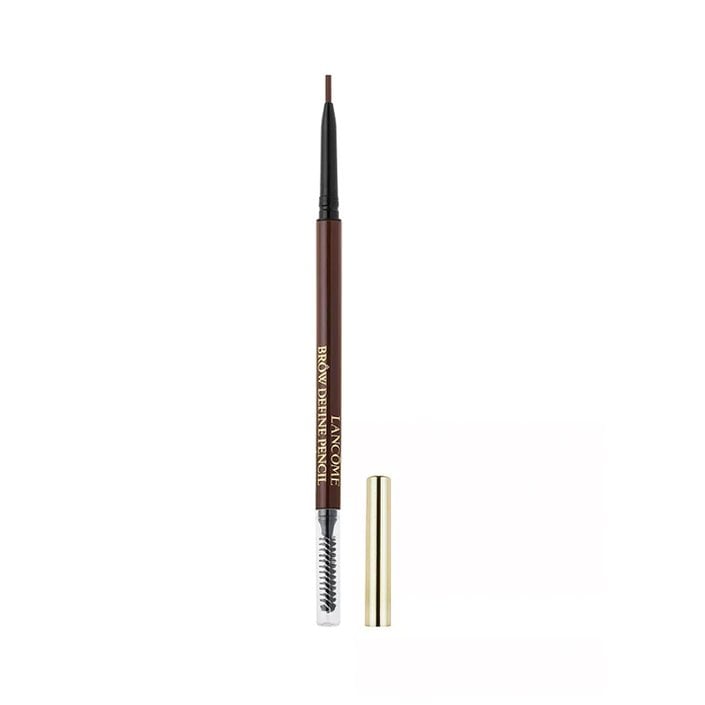 As noted above, a brow regrowth serum is the key to healthier (and bushier) natural eyebrows. "It's for the health of the brow," Healy says of his Brow Renovation Serum. "it's full of peptides, amino acids, vitamins — all kinds of wonderful things for the brow, and that's the basis of a full fluffy brow."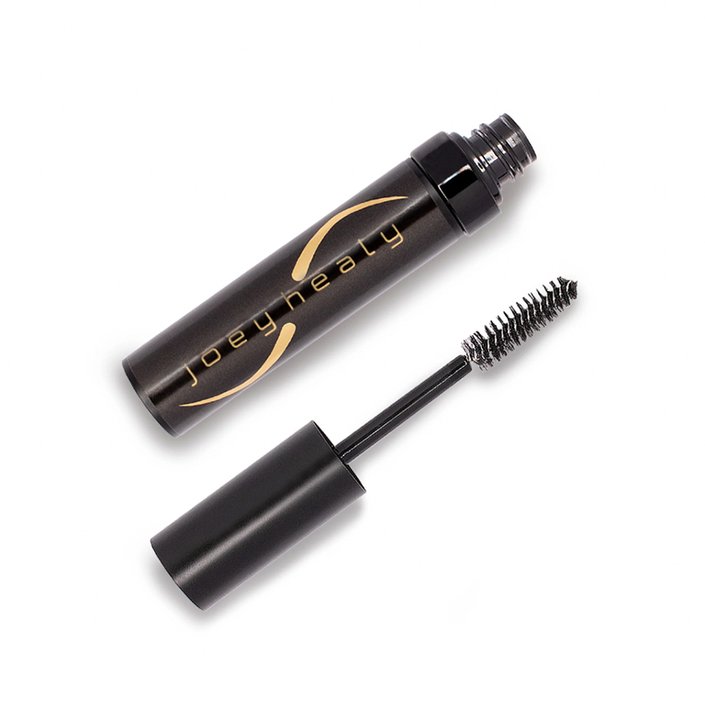 Read more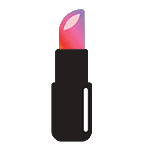 Back to top