12 New Makeup Products Our Editors Are Excited to Try in 2022
January 03, 2022
It's a brand new month, which means that new products are making their way onto store websites and shelves and into our makeup bags. These are the products Makeup.com's editors can't live without this January.
Alanna, Assistant Managing Editor
NYX Professional Makeup This Is Juice Lip Gloss
Lip gloss isn't always my go-to product of choice, but this gloss infused with electrolytes is slowly changing my mind. It comes in eight different shades and makes my lips super hydrated, plump-looking and smooth. Not to mention, it smells delicious.
Anecdote Candles Apres Ski
There's nothing like ringing in the new year with a cozy candle burning in my apartment. This gorgeous pick vessel from Anecdote comes in a pretty gold tumbler and smells of spruce, cypress and snowy mountains. It's the ultimate winter scent that will enhance any cold weather beauty routine.
Jaz, Senior Editor
Maybelline New York Tattoo Studio Brow Lift Stick
Maybelline's dual-ended Brow Lift Stick makes it so easy to fake a laminated brow look. Just lift brows into place using the brush end, tint and sculpt brow hairs with the wax end and then brush again for hold. The wax is even infused with a conditioning complex. For just $12.99, it's a must-have!
Kiss My Lash But Better No Filters
I usually rely just on my favorite mascara formulas to get the fluffy lash look I love so much since falsies are a bit intimidating. However, I'm looking forward to trying the My Lash But Better launch from KISS. It features the brand's thinnest band ever paired with an innovative Lash GLUEliner — no glue or tackiness required.
Ariel, Associate Editor
NYX Professional Makeup Thick It Stick It! Brow Gel
My eyebrows are one of my favorite features, so I'm always looking for products that accentuate them. This thickening gel keeps my brows looking lush and full all day, plus it doesn't leave a sticky finish behind. It's made of buildable plant-based fibers, which you can layer for the bushy brows of your dreams. I use the shade Taupe, which works well against my warm brown brow hairs and cool blonde hair color.
RMS Beauty Straight Line Kohl Eye Pencil With Sharpener
I know a basic black eyeliner pencil isn't the most exciting beauty product out there, but I seriously can't get enough of this one. It's dark, creamy and the tip is ultra precise, made even more so by the included sharpener. It also has a smudger on the other end, which is perfect for creating a one-and-done smoky eye. With this pencil, the brow gel and a couple swipes of mascara, my winter eye look is complete!
Mary, Associate Editor
Essie Hard to Resist Nail Strengthener
Trust me, I know how bad it is to pick and peel gel nail polish off your nails, but my manicure was so grown out recently that I couldn't help myself. The regret immediately set in when my nails felt flimsy and began to easily break. This strengthener came to the rescue, though, and restored my nail strength pretty quickly. After only three days of wear, my nails felt stronger and looked shinier — my manicurist even commented on how healthy my nails looked.
Soleil Toujours Clean Conscious Set + Protect Micro Mist with SPF 30
As someone with fair skin, I never forget to apply sunscreen. I'm not the greatest at reapplying throughout the day, though, especially if I have a full face of makeup on, but this setting spray makes it easy. Not only does it keep my makeup locked in place for hours, but it also provides broad-spectrum UV protection with SPF 30. The ultra-fine micro mist also feels refreshing and gives me a natural-looking glow.
Caitlyn, Assistant Editor
I am not exaggerating when I say that this is my favorite mascara of all time. And as someone with extremely short, incredibly stubby and super sparse eyelashes (thank you, genetics), this is not a topic I take lightly. I need a mascara formula to not only elongate my lashes, but to thicken and volumize them, too. After just one use, I knew right away that this YSL Beauty mascara does it all and then some. Tip: I like to coat my lashes once prior to applying eyeliner and eyeshadow. Then, when I'm finished, I apply two more coats of the mascara to really get the full effect – and let me tell ya, the final result is incredible.
Ellis Brooklyn APREŚ Eau de Parfum
I know winter perfumes typically involve some blend of the season's most delicious scents, like vanilla, cinnamon and rum, but I prefer something a little different. Like Ellis Brooklyn's new APRÈS Eau de Parfum, for example. With notes of saffron, juniper berries, suede and musk, this sweet-yet-spicy scent is reminiscent of snow-covered mountains, crisp alpine air and fresh evergreen trees. If you're looking for something rich, airy and totally out of the ordinary, take my word for it and consider this your signature scent for the rest of the winter season.
Alyssa, Assistant Editor
Maison Margiela REPLICA When The Rain Stops
Considering that I'm drawn to warm, spicy scents, and am pretty averse to florals, I was taken by how much I love this fresh floral fragrance. With notes of pink pepper, rose petal, aquatic accord and pine needle oil, it's a beautiful burst of freshness with little flowery kick to it. It definitely screams spring time, but I have no doubt that I'll spritz this on during a rainy day no matter the season.
Lisa Eldridge Enhance And Define Lip Pencils
I'm constantly on the hunt for long-lasting lip liners in shades that aren't too warm on my complexion. These lip liners from Lisa Eldrige are the perfect addition to her well-loved lipstick formula 一 they come in tons of complementary shades in varying undertones. I've been using "Fawn" almost daily, and I love the medium, pinky nude hue in addition to the formula that glides onto the lips with no tugging.
Read more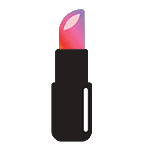 Back to top