What Is Lip Blushing? An Expert Explains
March 16, 2022
Say hello to lip blushing, the lip tattooing procedure you didn't know you wanted. ICYMI, lip blushing is the semi-permanent makeup procedure on everyone's lips (pun intended), and it is growing in popularity due to the fact that it offers, like other semi-permanent cosmetic tattoos (read: microblading or tattooed eyeliner), the chance to literally say "I woke up like this."
To find out everything there is to know about the lip blushing procedure, we tapped lip blush artist and expert Ari Schweiger of Studio Sashiko, a cosmetic tattoo studio in Canada. Keep scrolling to find out what lip blushing is, how the process works and what you can expect from the procedure.
What Is Lip Blushing?
According to Schweiger, lip blushing is a semi-permanent tattoo that fades over time and extends far beyond getting your favorite lipstick color tattooed to your lips. "This service can boost confidence for all people, whether you have discoloration from years of severe chapped lips, scarring from past trauma or even surgeries like cleft palate reconstruction," Schweiger says. "Lip blushing can bring natural-looking color to the face or make the lips appear more symmetrical, allowing clients to feel more confident about themselves."
How Does Lip Blushing Work?
Artists use a variety of needles and a technique called whip shading to give a subtle flush of color rather than the traditional heavy opaque look. According to Schweiger, lip blushing results can range from a soft blush color to a more defined look depending on clients' goals and expectations.
How to Choose Lip Blush Color
In short, it all depends on your goals. "I love when clients share their goals with me, whether it's restoring and enhancing their natural hue or accomplishing their favorite lip shade," Schweiger says. "Clients' undertones are always taken into consideration when talking about color goals, too."
What to Expect During Lip Blushing
According to Schweiger, a lip blushing session can take around two to three hours and can cost anywhere from $500 to $800.
If you're concerned about pain, Schweiger says that the pain level is relatively low. "Clients usually rate their pain at a two or three out of 10," she says.
How Long Does Lip Blushing Last?
Because lips generally tend to hold pigment longer than other areas of the face, Schweiger says a lip blushing tattoo will typically have a longer lifespan than other permanent or semi-permanent cosmetics. "Clients can go about two to three years after the sessions are complete before coming back for a touchup," says Schweiger.
How to Care for Lips After Lip Blushing
Aftercare is a pretty simple process, but patience is key. "The lips aren't fully healed for up to four weeks after the procedure," Schweiger says. "During the first week, clients usually experience peeling and should use a lip balm to keep the lips moisturized." (We recommend the Kiehl's Butterstick Lip Treatment.)
How to Find the Right Lip Blushing Artist
Because lip blushing is such an investment, Schweiger recommends researching artists and doing your homework before committing to anything. "Lip blushing is a luxury service and should be treated as such, it's an investment you'll be wearing on your face everyday," she warns.
When Not to Get Lips Blushed
Like all procedures, you should consult your doctor beforehand. Schweiger notes that you should avoid getting your lips blushed if you're currently experiencing or are prone to getting cold sores.
Read more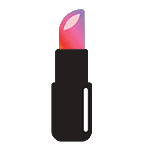 Back to top