What Is Lip Blushing? Everything You Need to Know About the Popular Procedure
November 30, 2022
Long-lasting lippies
are great, but they're not for everyone. Committing to a hard-to-remove pigment can feel like a hassle if you're in a time crunch — though we can all agree that
Maybelline New York SuperStay Matte Ink Liquid Lipstick
is unbelievably long-lasting and, overall, flawless, right? Depending on how far you'd go to simplify your daily makeup regimen (we're guessing you're considering all of your options since you ended up here), lip blushing should be on your radar. It's certainly not for everyone — especially since needles are involved — but it is a convenient solution that'll save you time and energy getting ready in the morning.
For those unfamiliar, lip blushing is a full-on cosmetic procedure (more on that shortly) that enhances the color of your lips and, thus, makes them
appear fuller
without having to apply lip liner, lipstick, and the works. (To be clear, they're not actually more voluminous than they would be with
lip filler
, but lip blushing can give the illusion of a bigger pout.) For details, we spoke with
Tara Alcure
, founder of Electric Beauty Permanent Makeup in Woodbury, Minnesota, along with the
Mad Rabbit Tattoo
team (a brand that offers tattoo aftercare products) and
Ari Schweiger
of
Studio Sashiko
to get all your lip blushing questions answered. We'll be diving into what, exactly, lip blushing is, how it works, what happens during your appointment and more.
What Is Lip Blushing?
"Lip blushing is a semi-permanent tattooing procedure (similar to microblading or tattooed eyeliner) that can enhance the color and shape of your lips and give the impression of more fullness," explains the Mad Rabbit Tattoo team via email. It's a more subtle, "more natural style lip tattooing" than the alternative: traditional lipstick-style tattooing, which involves dark, heavy colors, says Alcure.

People are drawn to the procedure not only to alter the color but to make minor "corrections." What does that mean? Alcure — along with other lip blushers — can subtly tweak your lip's symmetry as well as tattoo lip tissue that isn't naturally pigmented, camouflage scars and even out the pigmentation of your pout. Schweiger agrees, noting that "this service can boost one's confidence, whether you have discoloration from years of severely chapped lips, scarring from past trauma or even surgeries like cleft palate reconstruction."


Lip blushing is similar to a "normal" tattoo in that a professional uses a tattoo machine and a single needle or small needle grouping to deposit colored ink onto your lips. "It's essentially layering hundreds of thousands of dots on top of each other to create that soft effect," says Alcure. Comparatively, traditional lipstick-style tattooing involves filling in "every piece of lip tissue," which creates a less-natural look.


How Long Does Lip Blushing Last?
Lip blushing can last anywhere from one to four years, but it ultimately varies from person to person and can be influenced by how well (or poorly) you take care of them and what medications (if any) they're on, explains Alcure. You don't have to worry about the color fading from your lips in an unsightly way as the months go by: "They're designed to fade over time, but very softly and naturally," she adds.
If you want to get them redone, you'll know it's time when "the colors are not as bright by around 50 percent, and you're losing any definition and shape you and your artist created." Aclure says she generally recommends waiting 18 months between each complete procedure "for the integrity of your skin."


What Happens During a Lip Blushing Procedure?
The full lip blushing procedure isn't usually complete in one single appointment. Aclure tells us that it usually takes two, with eight weeks between sessions. And you'll have to put aside a good chunk of time on your calendar to commit to it. According to Schweiger, a lip blushing session can take around two to three hours.

The first 30 minutes to an hour of your first appointment is spent talking through the whole process and determining what the client's looking for, whether they're looking to correct symmetry issues or add color or definition," says Alcure. "Then, we choose a color. I usually have my clients bring in lipsticks or any reference color because their version of a specific color may be different than mine."

After that, Alcure gets to work "mapping out the lips." She uses a white pencil to "outline what area of the lips I'm going to tattoo so they can see the actual shape before I start." After that, the Alcure applies numbing cream and then lays down the color with the aforementioned tattoo machine, giving your lips two to three passes of color. She applies the numbing cream before every pass because it wears off in 20 minutes.

Then, during the second appointment two months later, she adds another one to two layers of color and fine-tunes the definition of your lips (if shaping was one of your goals, that is). This second session is also your opportunity to tweak the color if it's different from what you envisioned.


Does Lip Blushing Hurt?
"It's definitely bearable," Alcure assures, but perhaps not exactly comfortable. Schweiger says, "clients usually rate their pain at a two or three out of 10." (Keep in mind, that's with a topical anesthetic). The Mad Rabbit team agrees with the Minnesota-based artist's method in that topical anesthetic is the way to go. (They recommend the brand's numbing cream, which contains 5% lidocaine, along with antibacterial, anti-inflammatory ingredients and lightweight hydrators.) Your technician should walk you through exactly what products they are planning to apply to your skin before getting started on the procedure. And if they don't, never hesitate to ask for an explanation of the process and info on any of the tools that will be used.


How Much Does Lip Blushing Cost?
Similar to a "normal" tattoo, lip blushing prices vary considerably from artist to artist. It ultimately depends on who you go to and where. Alcure says that, on average, you can expect to pay anywhere between $400 to $700. But she also knows that professionals in major cities charge up to $2,000.

Schweiger recommends researching artists and doing your homework before committing to anything. "Lip blushing is a luxury service and should be treated as such; it's an investment you'll be wearing on your face every day," warns Schweiger. Not only that, but it's a safety issue, so be sure to book an appointment with an experienced and licensed professional.


What Is the Healing Process Like?
You can definitely expect swelling during the healing process, and the severity varies from person to person. "Some people have very minimal swelling, and some people can swell pretty big," says Alcure. It doesn't last long, though: The expert says it usually goes down within 12 to 24 hours.

As it heals, your lips will look brighter than their intended color. "That bold lip that you have when it's fresh will start to go away once that flaky phase starts, which usually starts anywhere from day two to four," she says. According to Alcure, it'll take about five to seven days of healing for your lips to look their new normal.

Once your lips feel back to normal, one of the most important things you can do is wear lip balm with SPF. "It's just like any tattoo in that the sun is your worst enemy," cautions Alcure. Thankfully, there are tons of options out there to protect your pout from the sun's rays. One great option is the Everyday Humans Big Mood SPF30 Milky Lip Balm. It contains a bevy of lip-loving ingredients like oat extract to soothe and calm inflammation, along with shea butter, jojoba oil, argan oil and blue agave for moisture.

Overall, lip blushing aftercare is relatively straightforward and similar to a traditional tattoo, just in a shorter period, she continues. You can expect them to peel, but resist the urge to mess with them! "Don't pick or pull the flakes; let them fall off naturally," says Alcure. Additionally, "don't rub your lips together or don't do any heavy exfoliations." The TL;DR: let them heal without interfering at all. If you have any concerns or questions about your healing process, reach out to your technician or a board-certified dermatologist.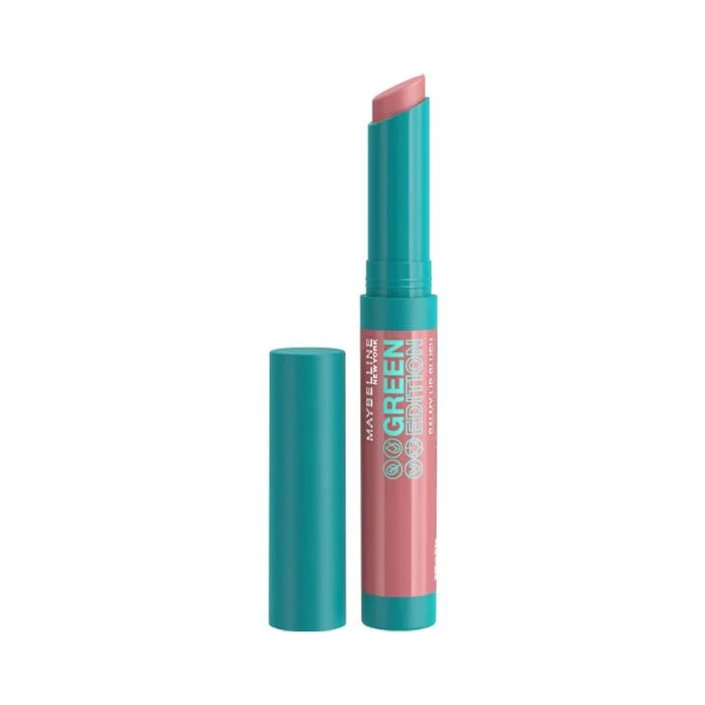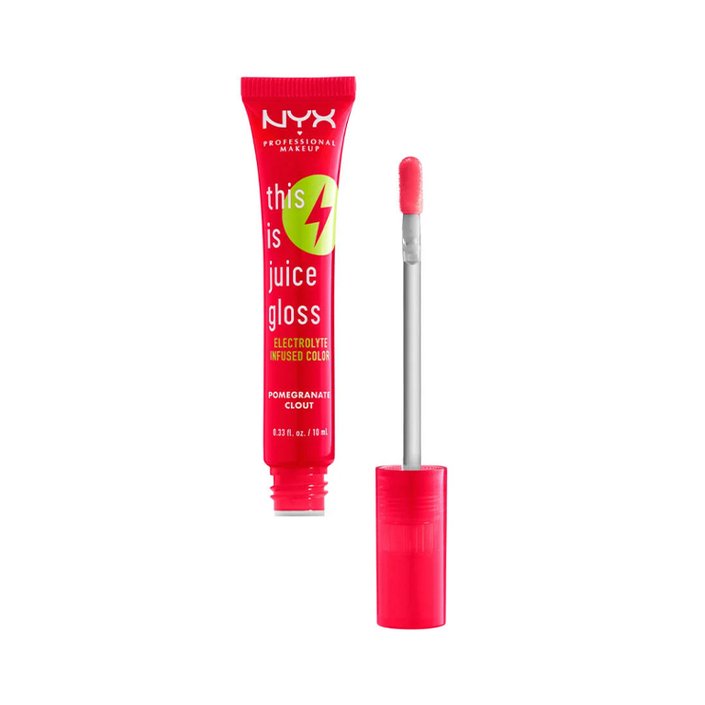 Read more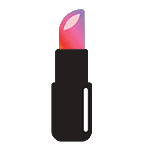 Back to top