Gigi Hadid Wears $3 Drugstore Eyeshadow — So Now We Do, Too
April 26, 2018
Golden birthdays (when you turn the age of your birth date) only come around once in a lifetime, and if you're lucky that day falls on an age when it's appropriate to look glam AF. My golden birthday happened when I was five years old, so I obviously missed the opportunity to wear all gold everything and be the most extra version of myself. Thankfully, I can live vicariously through Gigi Hadid, who just went all out for her 23rd birthday, which fell — you guessed it — on April 23. The model and face of Maybelline casually debuted a glittery gold eyeshadow look paired with a gold sequined dress and quite possibly the coolest birthday nail design we've ever seen. But the most important thing to note about this look is that Hadid's eyeshadow is actually super easy to recreate at home — and affordable, too!
Gigi's makeup artist and longtime friend Erin Parsons posted several photos of the gold-shadowed look on her personal Instagram feed. After receiving tons of comments on her first photo of Hadid, Parsons revealed that she used a $3.99 drugstore eyeshadow from Maybelline to create the fierce eyeshadow look.
According to Parson's detailed Instagram caption, you can get the look at home by applying Maybelline Expert Wear Eyeshadow in Gold School Mono over your eyelid and inner corner. After that, apply gold glitter over a clear glitter glue where you put the shadow (dab on with your fingertip for the ultimate, full coverage gleam). Finally, add a gold Hexagon paillette to each inner corner for a blinding reflection worthy of a golden birthday.
Hero Image Courtesy Maybelline New York
Read More:
3 Stunning Ways to Wear Gold Makeup
5 Eye Glosses that Will Change Your Makeup Game
Read more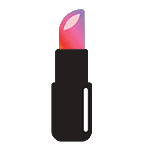 Back to top