Maybelline Summer Fundles Are Coming, and We'll Take All Four
June 22, 2018
New summer makeup launches are super cool and all, but we've discovered something even better. Summer fundles, a.k.a. beauty bundles full of makeup and lifestyle goodies from Maybelline, are a thing you need in your life ASAP. Think of a fundle as a gift of personalized goodies — like the kind of thing your favorite influencer debuts on their Instagram story. Yup, we have a feeling these are going to sell out pretty damn fast.
Below, learn more about each of the four fundles to find out which one's perfect for you:
For the makeup artist...
Makeup Artist Fundle, $19.99
Feeling creative? This fundle includes the eight-shade Lip Studio Lip Color Palette, Maybelline Precise Liquid Eyeliner to perfect your cat eye, a crayon kit that matches your lip palette and a meme-filled coloring book. Its artful packaging is designed to resemble a giant box of crayons.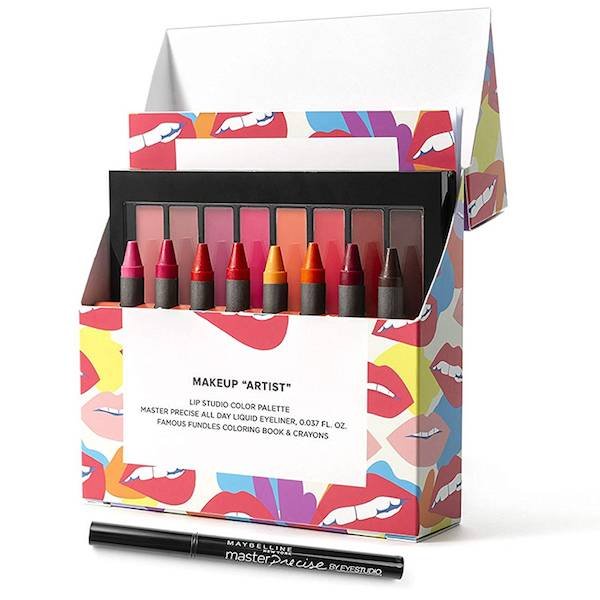 For the art-history 'gal...
Send Nudes, $19.99
For the makeup lover who cherishes eyeshadow palettes like a piece of valuable artwork, the Send Nudes Fundle is a must-have.The bundle includes The Nudes Eyeshadow Palette, Color Sensational Vivid Hot Lacquer in Charmer and a Venus de Milo-inspired tote bag.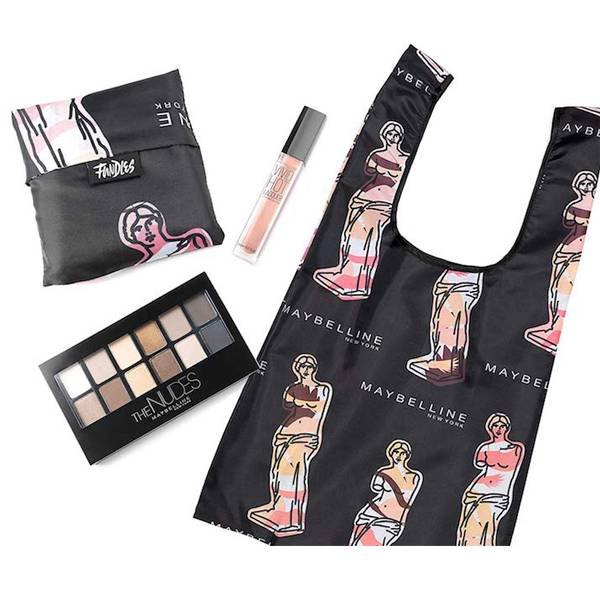 For all of you chilling poolside...
Instant Glow-Up, $24.99
This fundle contains everything you need for a day at the pool: Maybelline New York Master Chrome Highlight in Molten Gold, Superstay Matte Ink Liquid Lipstick in Pioneer and trendy, bright frameless sunglasses in a cute zippered case.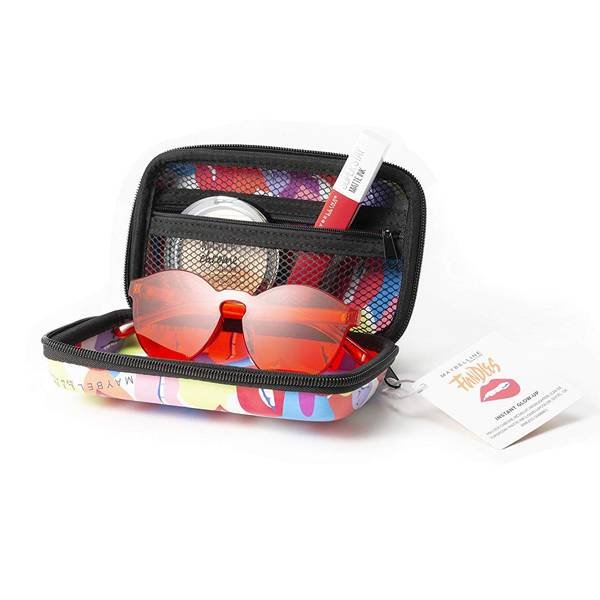 For all the beach babes...
Balm-y Day, $29.99
Perfect for the beach-lover looking for a touch of makeup, this fundle includes a lip-printed round beach blanket, Baby Lips Lip Balm in Dr. Rescue Coral Crave, The Colossal Volum' Express Mascara and Baby Skin Instant Pore Eraser.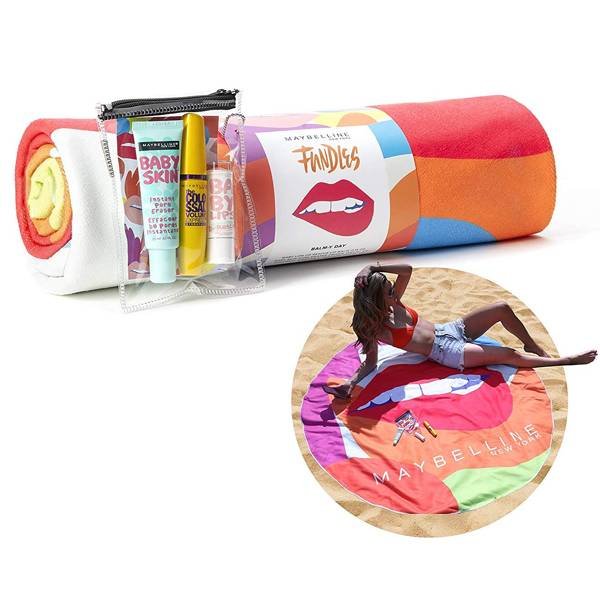 The good news is that Maybelline Fundles are already available for pre-order on Amazon, prior to their official release on June 25. We also got word that they'll be even cheaper on Amazon Prime Day, so we encourage you to do your research and mark your calendars for the big day accordingly.
Read More:
This Makeup Repair Kit Will Bring Your Broken Powder Back To Life
This Star-Shaped Makeup Brush Is the Perfect Combination of Extra and Patriotic
This Buzzy New Eyebrow Trend Is Blowing Up On Reddit and We're Trying It Immediately
Read more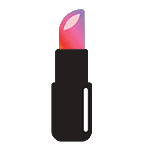 Back to top