Fire-Inspired Summer Makeup Looks for Every Complexion
July 27, 2017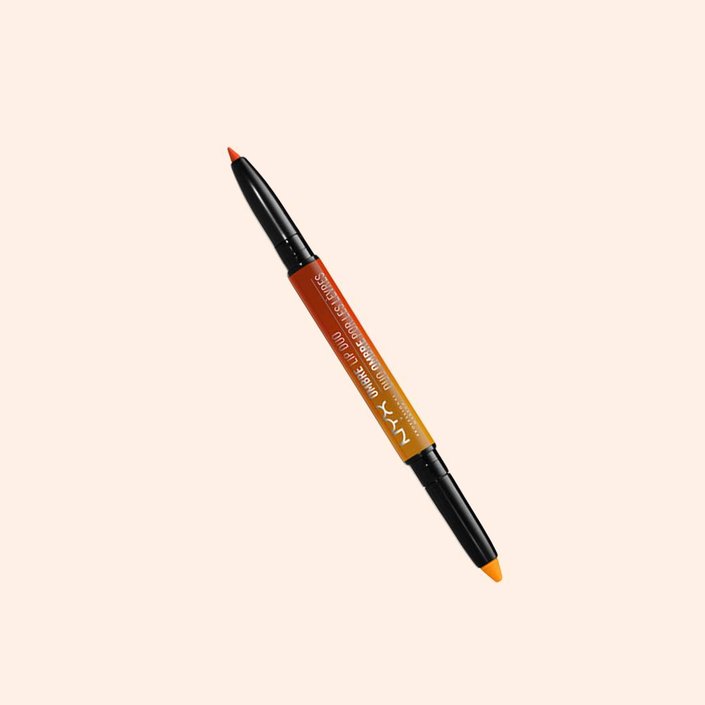 Fire-Inspired Summer Makeup Looks for Every Complexion
One of the best moments of summer, easily, is when you catch that blazing sunset at the beach, by the bay, or even out of the corner of your eye after a long day at the office. There's just something about those coppers, yellows, oranges, corals, and red that positively slay the sky, and, unsurprisingly, has become the ultimate inspiration for our makeup bags this summer. Whether it's a bright, colorful eye or a lush, metallic lip, sunset shades are positively dreamy when worn correctly this summer. We tapped a few top makeup experts to find out how to wear these colors on your eyes and lips.
First, though, a quick primer on fire-inspired summer makeup looks, or more specifically, where it originated. While red eye makeup may have dominated the winter months courtesy of our K-beauty pals who brought their scarlet fever trend overseas; sunset-inspired makeup looks were seen all over the Spring/Summer 2017 runways, with glimmering coppery lids, perfectly pressed tangerine lips, and a natural-looking flush. The best thing about the trend, though, is that "these warm colors are really charming on all color eyes," says L'Oréal Paris celebrity makeup artist Sir John.
5 Ways To Pull Off A Fire-Inspired Summer Makeup Look Whether You're a Beauty Newbie or Veteran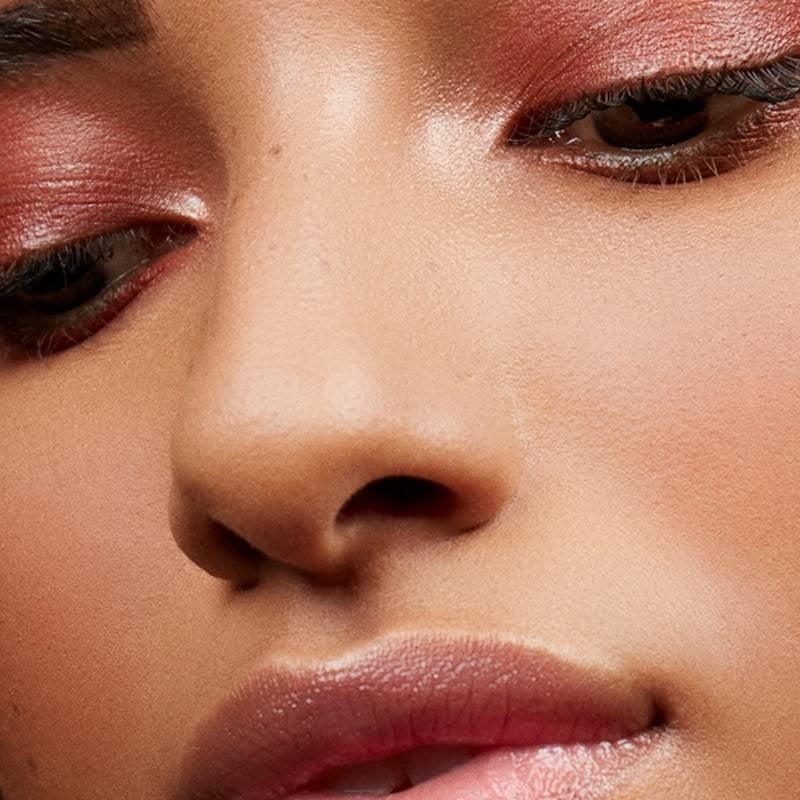 1. Get Blazing, Coppery Lids (h3)
Best place to start is with the brand-new Urban Decay Naked Heat Palette, which features 12 shadow pans in warm tones from light peach to deep burgundy. Some of our current favorites in the palette include En Fuego, a matte red, which looks amazing in the crease or on the lid. Ember is our go-to shade for the perfect warm smoky eye. We also can't get enough of Scorched, a metallic deep red with gold micro-shimmer, and Dirty Talk, a really beautiful metallic burnt red. Another option? Sir John recommends L'Oréal Paris Le Colour Riche Mono Matte Eyeshadow. "The blendable gel powders are amazing for the sunset makeup trend," he says. "They're a new must have in my kit." As for picking shades, Sir John recommends using a hue 2-3 shades darker than your complexion, that will go right on the lash line. Press on your lids, close to the lashes, then sweep under your bottom lash line. Next, take a brown liner and line the top and bottom waterline. Keep the crease and brow bone light, almost lighter than your complexion," he says.
Another way to get the sunset look packed and ready to go is with a pre-designed palette, such as Maybelline New York City Mini Palette in Downtown Sunrise. With six pre-filled pans of lid color, crease shadow, and powder liner, you can create a smattering of eyeshadow options from entirely demure and neutral to a fire-like blaze for one of our most favorite summer makeup looks.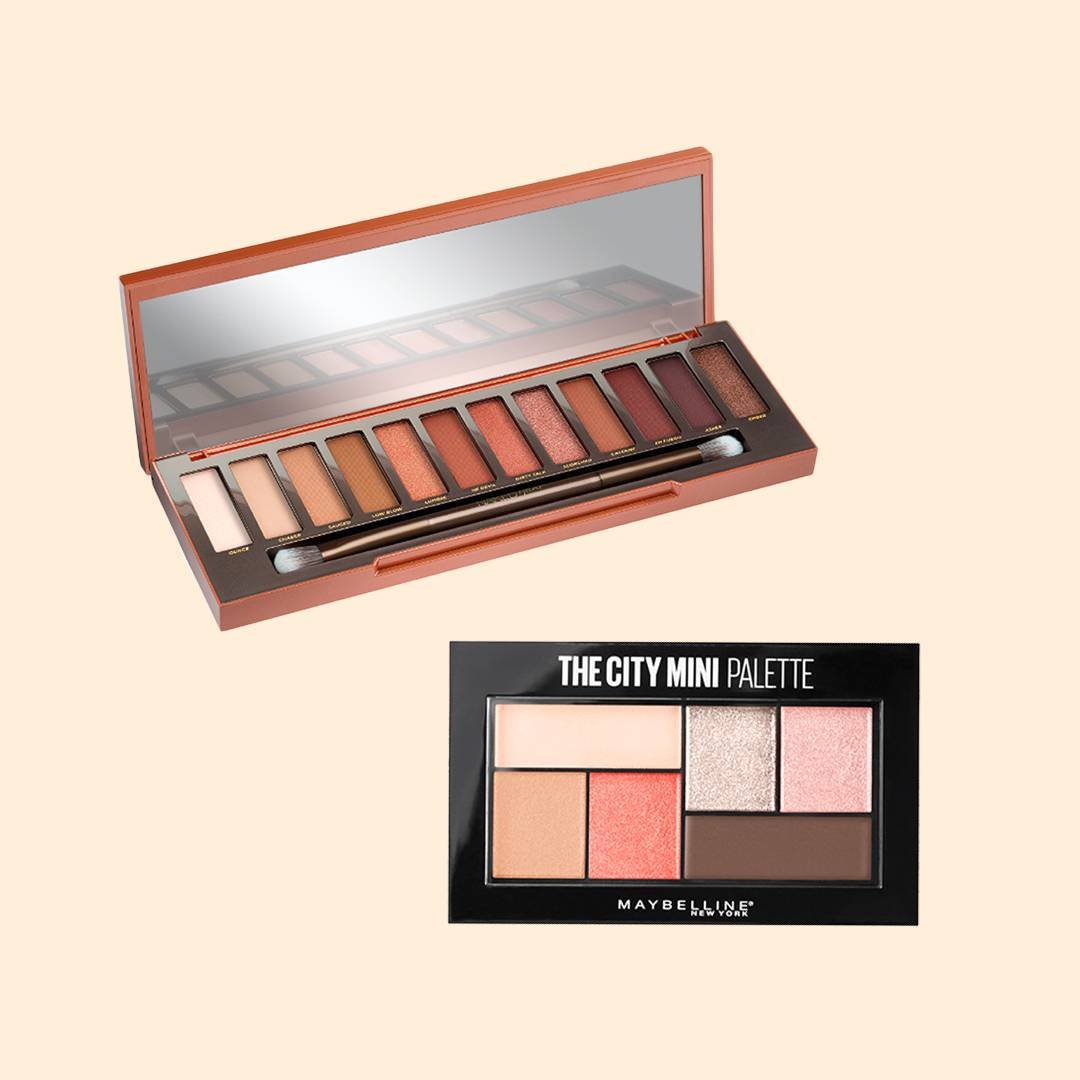 2. Paint Your Lips a Flattering Fruit Hue
One look that works across the board? A freshly squeezed, orange-coral lip. Giorgio Armani Beauty celebrity makeup artist Tim Quinn loves using a liquid lipstick for summer, which gives off a glossy finish to start, but dries down with serious staying power. He recommends Giorgio Armani Beauty Lip Maestro in Flesh, which works will all complexions. You can also play with texture here, using a matte liquid like L'Oréal Paris Infallible Lip Paint Mattes in Peach Pit for a velvet-like finish. With such a juicy lip, though, it's best to keep the rest of your look demure, with maybe a flick of liquid liner to open eyes, like Lancôme Grandoise Liner, at the upper, outer corners of eyes. If you're not feeling like you want something super bold but still wanna dip your toe into the color trend, opt for a glossy tint, like Yves Saint Laurent Beauté Glossy Stain Red Vibes Edition in Corail Fauve.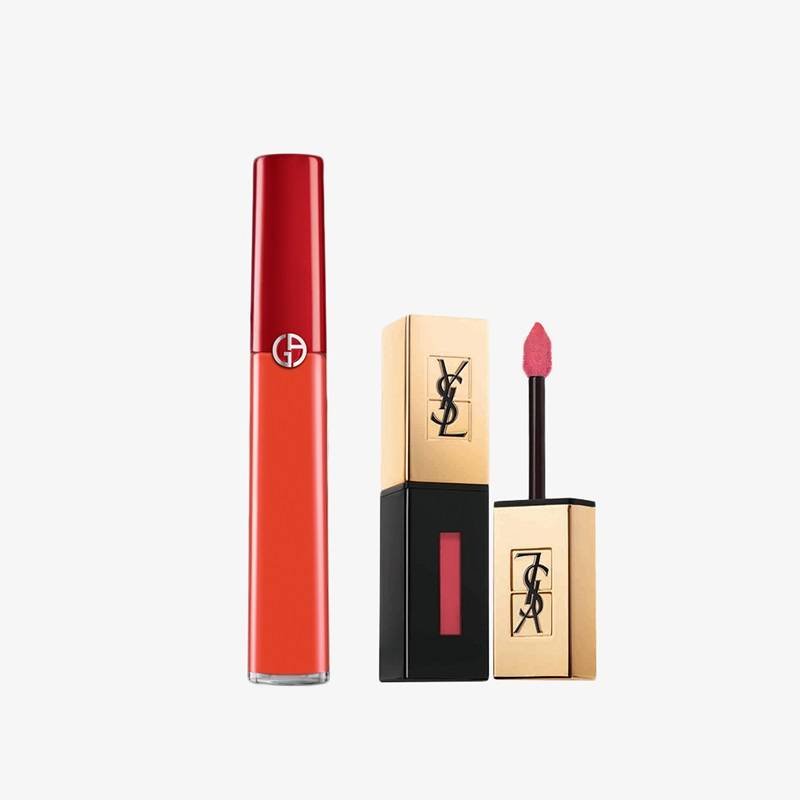 3. Or, Try Ombre Lips
Although the sunset colors trending for summer may not say 1990s the way a slap bracelet does, it's all about incorporating vintage application techniques with modern formulas for a very fresh look. Sir John recommends using L'Oréal Paris Colour Riche Matte Lip Liner to contour the edges of your lip. "Then, if you want to create a more 3-D effect, do a softer, lighter lip color in the middle of the lips for a subtle ombre," he says. Not into doing all the legwork yourself? We don't blame you. Pick up NYX Cosmetics Ombre Lip Duo in Peaches & Cream, $12, to get two complementary colors already prepared and ready to go.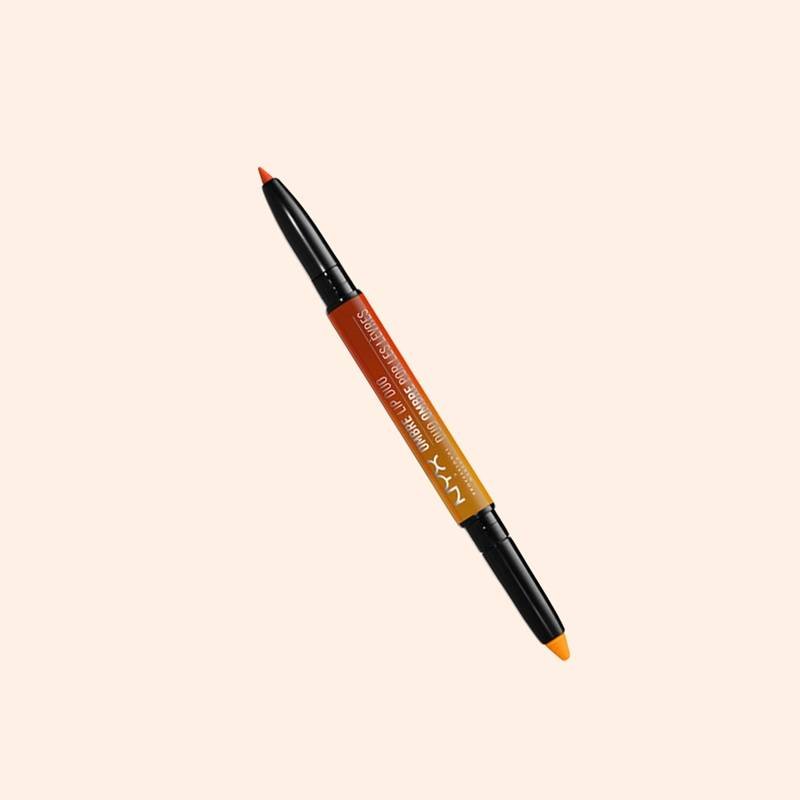 4. Use Accent Colors in Unexpected Places
Some of the best summer makeup looks have been the most unexpected, particularly that of yellow blush, which started popping up on our Instagram feeds this past spring. Although you may balk at the sound of it, hear us out: It's actually quite pretty and universally flattering. The way to wear the color, though, is to employ the blushing trend of the 1980's and use the draping technique, which is when color is swept from the outermost corner of cheekbones and temples, down towards the apples, rather than up and out. Although there aren't many yellow blushes on the market just yet, try an eyeshadow for a similar effect, like L'Oréal Paris Infallible 24 HR Eye Shadow in Eternal Sunshine, which has metallic flecks that make your skin and eyes really sparkle.
Another place yellow shows up universally flattering and sunny is actually when traced around eyes but make sure you're using a super-pigmented yellow. If you've got warmer undertones, skip straight to the liquid formula, as a thinner, less pigmented pencil may just make you look a bit under the weather (rather than akin to it). One that works with all skin tones? NYX Cosmetics Hot Singles Eyeshadow in STFU.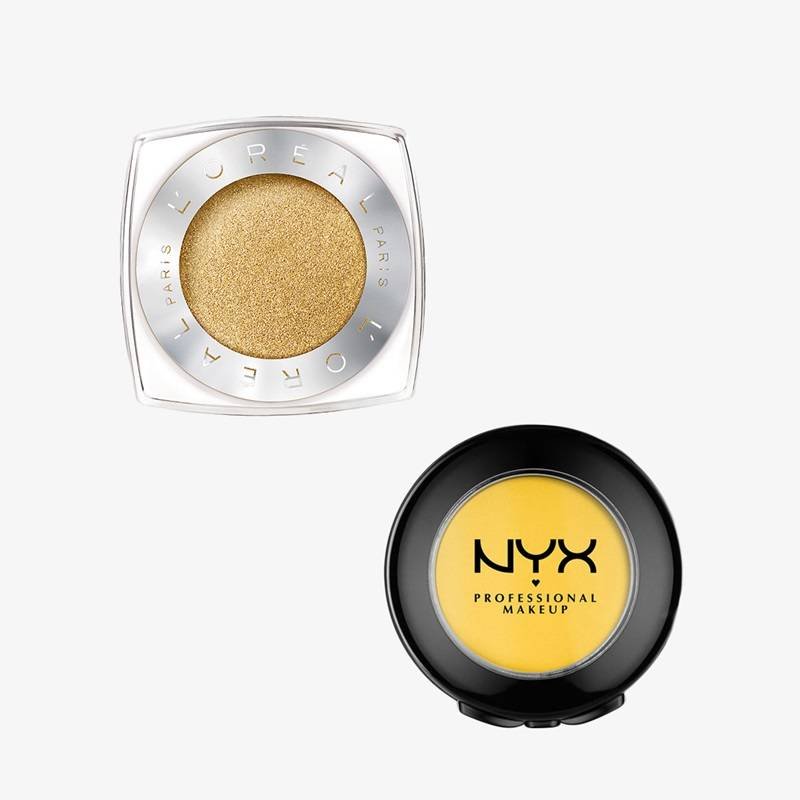 5. Work With One Color for Lips, Cheeks and Eyes (h3)
This fall, everyone's focused on burnt siennas, scarlet-tinged auburns, and a slew of other burgundy hues. The good news is that you can try before you buy using a tube of lipstick — just dab color with your fingertips on eyelids and on the apples of cheeks for size. Take the winning tube of lipstick — or buy yourself a fresh one, like Urban Decay Vice Lipstick in Heat —and find a similar powder shade that you can use on cheeks and lids as both shadow or eyeliner. In the case of Urban Decay, there's an entire Urban Decay Naked Heat Eyeshadow Palette with twelve colors you can mix and match with to create the perfect monochrome vibe. Use the left side of the palette for the more neutral shadows with sheerer, matter finishes, while the right side offers deeper pigment and texture payoff to its wearers.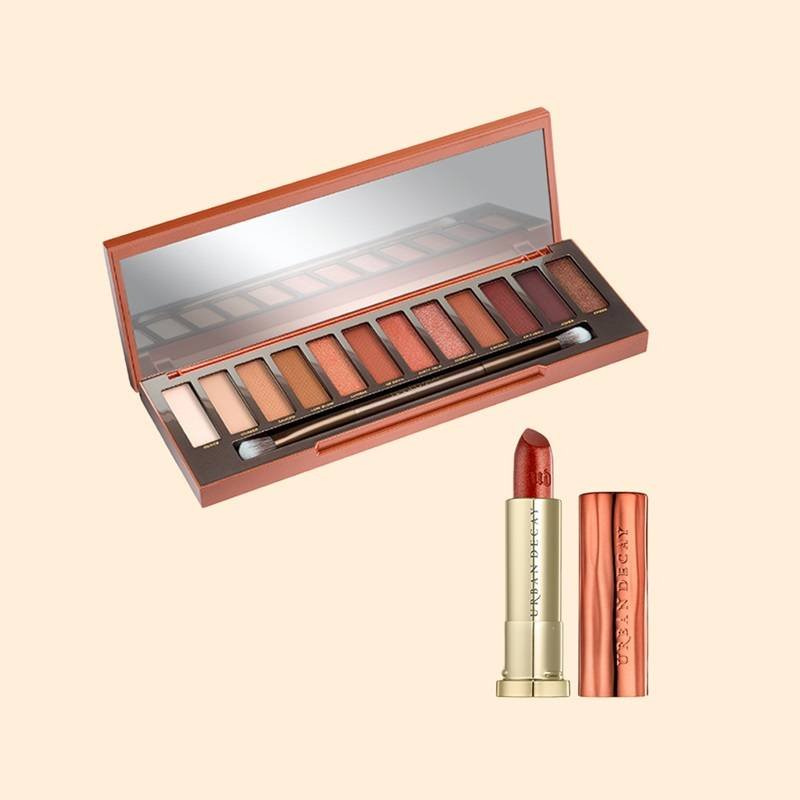 How will you wear fire-inspired shades this summer? Leave your thoughts in the comments below!
Read more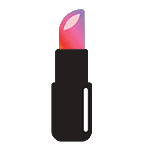 Back to top