How to Tone Down Red Lipstick for a More Subdued Look
May 23, 2022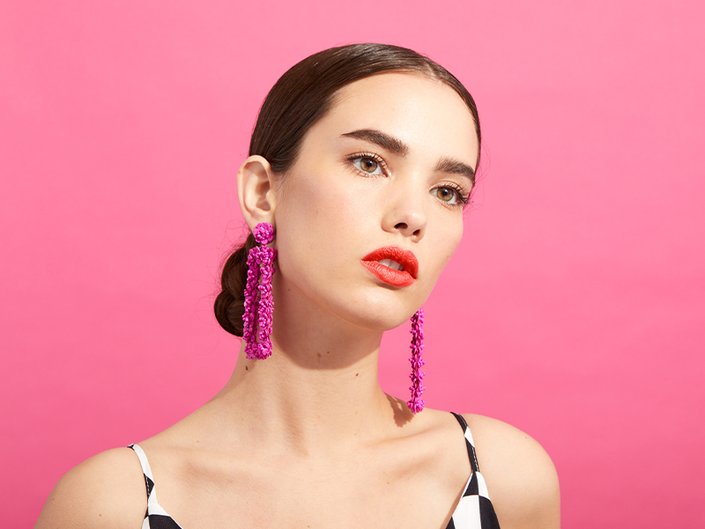 Red lipstick is often described as the ultimate confidence booster — and for some, this might be the case. But for others who tend to favor minimal makeup looks, wearing red lipstick can sometimes feel incredibly intimidating. Luckily, there are many ways to rock red lips without the color looking extremely bold or vivid.
Ahead, check out our tips on how to tone down red lipstick for a look that matches your aesthetic.
1. Consider Your Red Lipstick Shade
In general, finding the best red lipstick shade for you will require you to be familiar with some color theory. Red lipsticks are divided into three categories: warm-toned, cool-toned and neutral. If you're going for a subtle look, choose a shade that matches your undertones. A shade that matches your undertones won't create as much of a contrast on your skin as one with alternate undertones would.
If you have
warm undertones
, the
Valentino Beauty Rosso Valentino Lipstick in Too Hot
is great for you because it has hints of orange in it. If you're cool-toned, you'll love the
YSL Beauty The Slim Sheer Matte Lipstick in Rouge Devetu
because it has subtle bluish pink undertones. If you have neutral skin, a neutral red lipstick, like the
Urban Decay Vice Lipstick in Olvera
, will look beautiful on you. However, we stand by the fact that you can wear whatever red lipstick shade you'd like.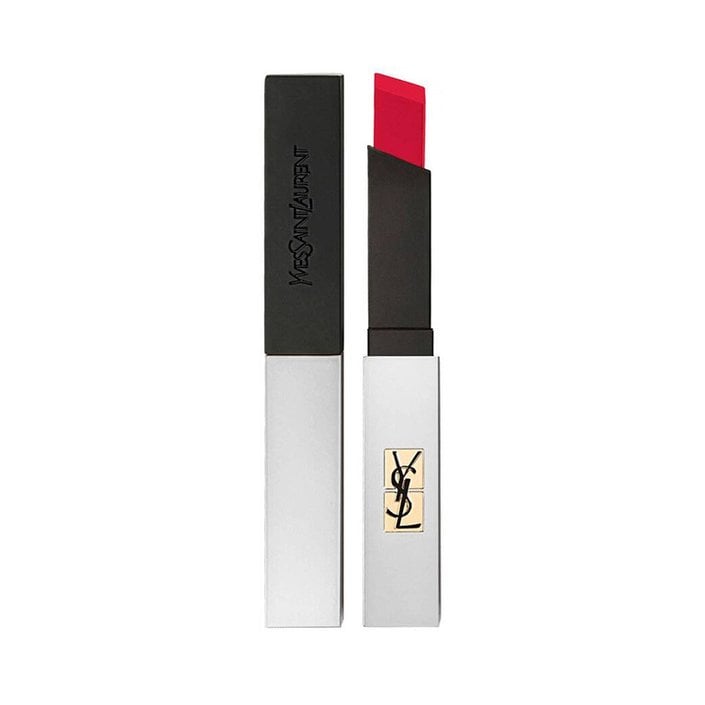 2. Consider Your Application Method
You'll get the most color intensity from your lipstick if you apply it straight from the bullet. If you want to tone it down so it's less pigmented and appears more like a lip stain, rub your finger onto the bullet to pick up some product and lightly dab it onto your lips.
3. Blot Your Lipstick
Like most makeup products, lipsticks are typically buildable, meaning the more you layer on, the more coverage and color payoff you'll get. To take away some of the richness of shade, put a blotting paper (tissue can leave lint on your lips) between your lips and lightly press down. This will take away any excess product that will make the lipstick appear more vibrant.
4. Consider the Rest of Your Makeup Look
Red lips are often paired with glam makeup looks for special occasions — but they don't need to be. If you want to wear red lipstick without going for a bold look, try toning down the rest of your makeup. Go light on the blush and eyeshadow, brush up your brows with a clear gel and keep the focus on your lips. This will help to maintain a softer overall look.
5. Try a Monochromatic Makeup Look
If you feel like red lips can look too harsh, try lightly (and we mean very lightly) applying your red lipstick to your cheeks too. This might sound counterintuitive, but by applying the red tone to your cheeks as well as your lips, you're spreading out the color rather than concentrating the focus on the lips only. This creates balance on the face and makes for a gorgeous monochromatic makeup look.
Read more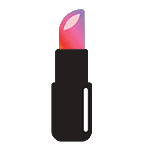 Back to top