Our Favorite Long-Lasting Lip Stains for the Perfect Popsicle Lips
November 11, 2022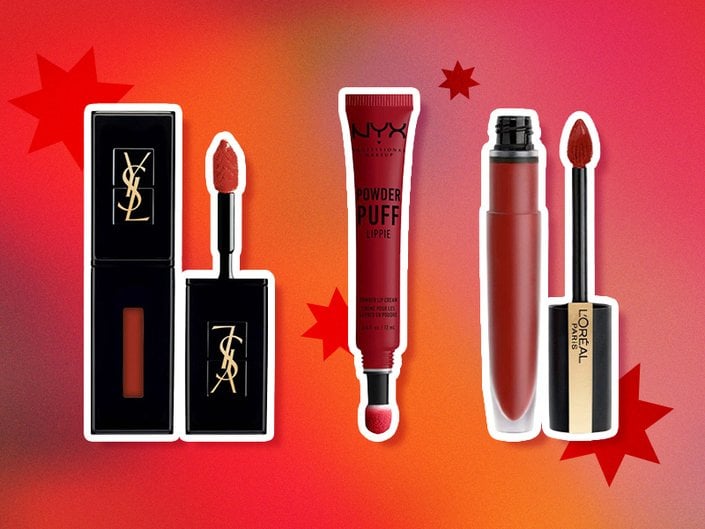 Nothing says effortless beauty quite like a
lip stain
. One coat adds a sheer, natural-looking flush of color that might make others question whether you're actually
wearing lipstick
or not. To achieve that low-maintenance, just-bitten look that lip stains have to offer, keep reading for our favorite formulas to try.
What Is a Lip Stain?
As L'Oréal Associate Principal Chemist Roselin Rosario previously explained to Makeup.com, lip stains are a lip product in which the pigment is absorbed by the skin, as opposed to sitting on top of the skin (as is the case with regular lipsticks). This is why lip stains give off that blotted look, like the color has soaked into your lips, while lipsticks have a more opaque, layered look.

As explained by Rosario, the chemical formulation is the main difference in the finishes; whereas lip stains are water-based, and can therefore be thinner and seep into your skin, lipsticks are typically free of water.


How Long Does a Lip Stain Last?
The best part about lip stains is that, unlike glosses and lipsticks, reapplication is usually less essential. This is because the pigment of a lip stain, depending on the formulation, typically lasts for a few hours. In other words, these products are probably more likely to last through eating, drinking and kissing than your average stain lipstick.


What Is the Difference Between a Lip Stain and Lip Tint?
Between the blotted-out finish and long-lasting nature of a lip stain, you might be wondering how it's any different from a lip tint, another tried-and-true alternative to lipstick.

One of the main differences between a lip stain and a lip tint is color payoff. Lip stains typically deliver more pigment than a lip tint, therefore giving you a bolder look. Lip tints tend to be offered in more subdued shades and are helpful in creating a subtle, no-makeup makeup look.

While lip tints are easily removable with a makeup wipe, lip stains tend to last a little longer — and when you do remove them, the color may leave behind a wash of color on your lips.


What Is the Difference Between a Lip Stain and Lipstick?
If you've ever worn lipstick before, you're familiar with the waxy or creamy feel — and the need to reapply every few hours and after meals.

Lip stains are a bit different. Where lipsticks are thicker and creamier, lip stains are very, very thin and have a runnier consistency. A lip stain provides long-lasting color, and unlike lipsticks which can have different finishes, lip stains usually have a natural or slightly matte finish after soaking into your lips.


How to Remove a Lip Stain
The best part of a lip stain is how long it lasts — but that can also be the worst part if you don't feel like wearing makeup anymore.

Most lip stains will dissolve throughout the day, but if you need to get your lip stain completely off without waiting for it to disappear naturally, reach for an oil-based makeup remover or a micellar water and a cotton pad. (One of our favorites is the Garnier SkinActive Micellar Cleansing Water All-in-1.) You can also check out this article, which highlights makeup removers that can tackle long-lasting lipsticks.

Another help tool in lifting off lip stain pigment may be a lip scrub — though you'll want to be sure to gently massage it over your lips and avoid aggressive scrubbing. One of our favorites is the Sara Happ Vanilla Bean Lip Scrub. After you've removed your lip product, be sure to replenish your lips with moisture with a lip balm or a lip mask, like the Kiehl's Buttermask For Lips.


The Best Lip Stains and Lip Products for the Perfect Popsicle Lips
From traditional lip stains to lightweight liquid lipsticks that provide long-lasting color, these are some of our favorite products for creating that popsicle-stained lip look.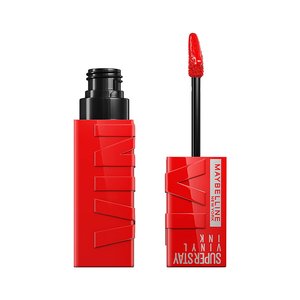 1 / 18
For two looks in one, reach for this liquid lipstick. A single layer blotted down leaves you with a lightweight lip stain that lasts all day. Layer it on for a glossy finish and boldly pigmented color.
2 / 18
This matte lip stain has become a signature in our collections because it's long-lasting, feels extremely comfortable and applies easily thanks to the doe-foot applicator.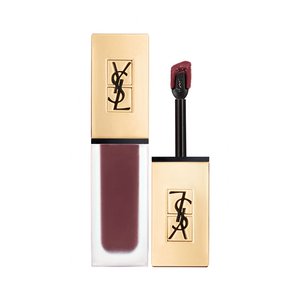 3 / 18
For a watercolor-like wash of pigment, this stain doesn't disappoint. One coat gives your lips a sheer veil of color, but you can layer the formula for a more vivid effect.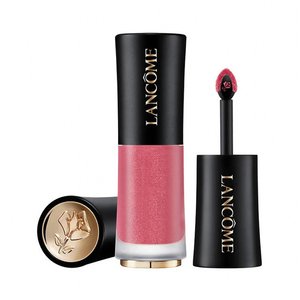 4 / 18
While technically a liquid lipstick, this hybrid product delivers a lip stain-effect and is a must-have in your makeup bag. The petal-shaped applicator deposits the perfect amount of product on your lips for a mess-free look. Plus, it's available in 13 high-impact shades ranging from deep reds to neutral pinks.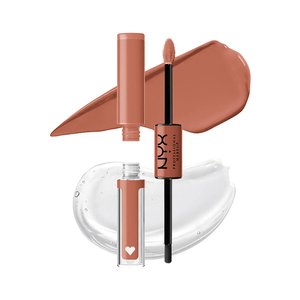 5 / 18
You'll get the staying power of a lip stain with a glossy finish with this dual-ended lip color. One side contains a high-pigmented base coat that's infused with jojoba seed oil to keep lips nourished and soft, while the other side is a high-shine, non-sticky gloss that locks in the look for up to 16 hours.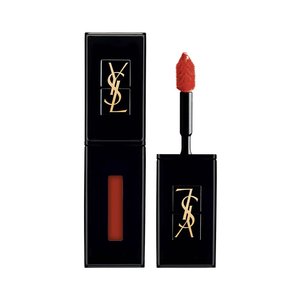 6 / 18
This ultra-shiny lip stain lasts all day — so it's like a gloss, but it won't smear or fuss. In four rich shades, YSL Beauty's formula is food- and drink-proof, with all-day shine and wear and a creamy, liquid application.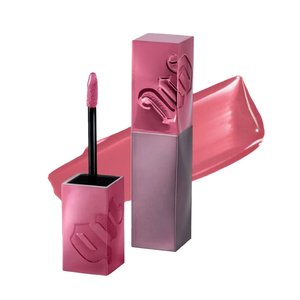 7 / 18
This liquid lipstick has a twist: It's ultra glossy for a vinyl-like finish that lasts all day, but if you remove it before it sets, it can act as a lip stain. In richly pigmented shades, this super-quick drying lip bond isn't going anywhere.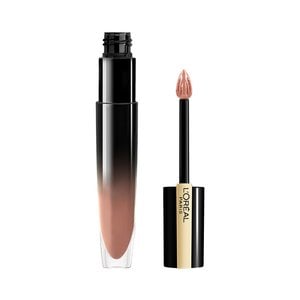 8 / 18
This lip stain has a lightweight feel and the added bonus of high-impact color. With a shiny finish, this has all the appeal of a gloss with none of the stickiness or smudging.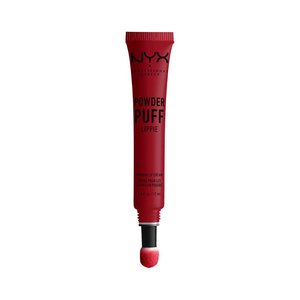 9 / 18
This creamy matte lipstick has a powder puff applicator for that lip stain-like finish, which also makes it easy to blend out evenly across your lips. The product goes on smooth and dries to provide a blurry, blotted look.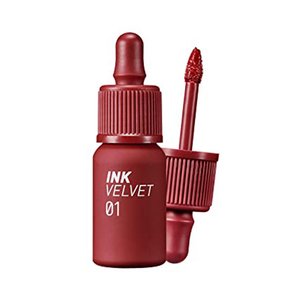 10 / 18
Achieve a just-kissed look with this K-beauty staple. The weightless, high-impact formula softly adheres to every curve of your lips so you can go about your day without having to worry about reapplying.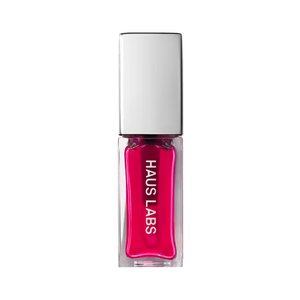 11 / 18
This hydrating lip oil has the benefits of hydration and nourishment with the finish of a lip stain. Color and moisture go hand in hand, with prickly pear oil providing soothing qualities so your lips can have color while getting care.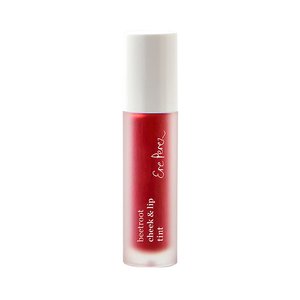 12 / 18
In two vibrant shades, this multitasking lip and cheek tint is the perfect makeup product for finishing off your look. Apply it to your lips (and cheeks!) for an all-day natural flush. The water-resistant formula can survive food and drink, and the beetroot ingredient will nourish your skin as you wear it.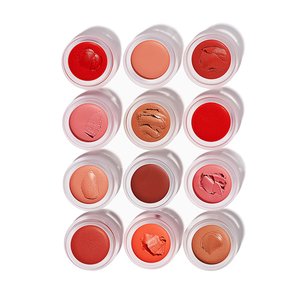 13 / 18
This creamy lip-and-cheek formula is perfect for a touch of customizable color. Sheer but buildable, go as natural or bold as you want with this moisturizing, dewy formula.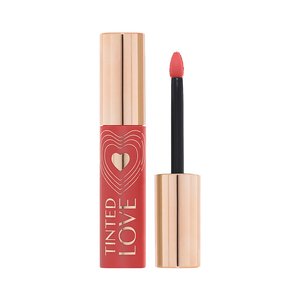 14 / 18
This buildable formula glides on wet and dries quickly for long-lasting pigment. Use it for your lips or your cheeks, and see the satiny, luminous finish it provides.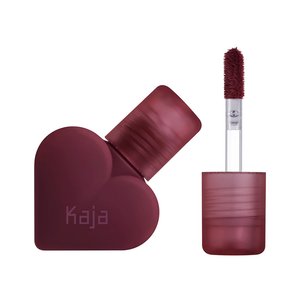 15 / 18
In five colorful shades, this cushiony, soft lip mousse is the perfect lightweight lip stain — and it comes in the most adorable heart-shaped packaging. Raspberry seed oil moisturizes and hydrates, while the super-blendable and buildable formula dries to a velvet finish that stays on your lips all day.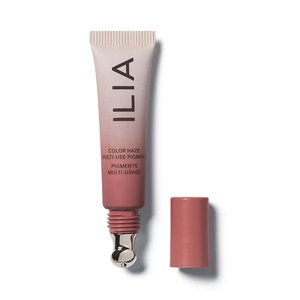 16 / 18
This dewy lip and cheek pigment goes on as a thick, creamy liquid and dries to a lightweight matte finish. To use it as a lip stain, simply dot the formula on with your fingers and blend it out to your desired build — then enjoy long-lasting color.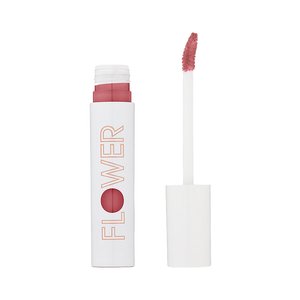 17 / 18
In six colors, this affordable lip stain is ultra-hydrating, with a buildable finish that won't budge. The water-based formula goes on like a gloss, and dries to a gel; to get a lighter pigment, blot with a tissue.
18 / 18
Available in seven shades (and a clear version), this lip formula delivers intense moisture via rosehip oil and shea butter as well as a subtle dose of glossy color. The shiny finish may wear off as the day goes on, but the tint of pigment will stick around.
Additional reporting by Trishna Rikhy; Design: Juliana Campisi
Read more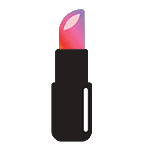 Back to top