There's a Mauve Lipstick for Every Skin Tone — Find Your Match
April 08, 2022
Somewhere in between pink and purple lives mauve, a rosy, almost neutral shade that, when applied to lips, creates that coveted "your lips but better" effect. The color works for every season and looks great on everyone — seriously. There are several variations of the shade, so we recommend looking at your skin tone to choose the perfect mauve lipstick for you. Find tips for wearing mauve lipstick and meet your mauve match from our picks for light, medium and deep skin tones, below.
How to Wear Mauve Lipstick
When it comes to wearing mauve lipstick, there really are no rules. Wear it when you need a break from true neutral or pink shades, or when you're feeling a bold purple lipstick but need something more toned-down. Mauve lips look great with mauve eyeshadow or a brown smoky eye look.
Mauve Lipstick for Light Skin Tones
This rosy mauve hue isn't just pretty, it's comfortable, too. The Urban Decay Vice Lipstick formula is super wearable, pigmented and contains good-for-your-lips ingredients that make them softer once applied.
This dusty mauve taupe shade has a slightly pink tinge that will pop against fair skin. Pair this with a lip liner for a perfectly applied look.
This full-bodied mauve molds onto your lips to accentuate your natural lip shape and create the appearance of fuller-looking lips. Let the matte formula dry for around 60 seconds to lock in your XXtra lip look.
Mauve Lipsticks for Medium Skin Tones
This mauve is creamy and smooth — in other words, non-drying. Although it isn't a matte, this lipstick is smudge-proof and the shade still promises to be perfectly-pigmented for medium-toned beauties with just one swipe.
If you have a warm undertone, this stunning rose-mauve shade will enhance your natural skin and lip tone. This formula is super creamy, quite saturated and lasts for hours.
For a powdery mauve finish, opt for this shade. It has a cool pink finish with a slight purple hue that looks stunning matched with a cat eye or just a neutral eyeshadow look.
Mauve Lipsticks for Deep Skin Tones
For a deep mauve shade, Mover is our pick. The shade is subdued and head-turning all at once, and the formula won't budge all day.
Even though this spicy mauve shade is ultra-matte, it's still comfortable on. The shade is sure to add a richness to your natural lip color.
Mauvey and pink, this stunning lip combo looks great as a matte or a gloss on deep skin tones. It will instantly add a soft, rosy touch to any makeup look.
Photo: Melissa San Vincente-Landestoy
Read more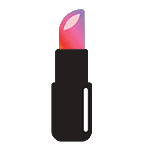 Back to top