How to Find the Perfect Makeup for Dark Skin Tones
October 22, 2021
If you have a dark skin tone, seriously pigmented makeup colors can accentuate your features. From berries and pinks to reds and purples, bright shades tend to complement darker complexions. While deep skin tones can have all the fun with bold lippies and colorful blush, shopping for the essentials like foundation doesn't always come quite as easily. Not to worry — we're here to help you out. Ahead, we're sharing the ultimate guide to finding the perfect makeup matches for your skin tone.
How to Find the Perfect Makeup Shades for Dark Skin Tones
Work With Your Undertones to Find Foundation
Whether your skin tone is fair, dark or anything in between, the key to finding the right makeup is knowing your undertones. But when it comes to shopping for the right foundation for dark skin, things can get a little confusing. For example, the Valentino Beauty Very Valentino 24 Hour Wear Liquid Foundation comes in 40 shades that have neutral, cool or warm undertones. If your complexion has pink, red and blue undertones, you're cool. If it has yellow or golden undertones, you have warm undertones. If your skin has a balance of both, you have neutral undertones. If you're unsure what your undertone is though, try one of these tests to find out.
The White vs. Cream Test
Grab two articles of clothing, one white and the other off-white. While wearing no makeup, decide which color complements your skin tone best. If it's the pure-white shade, your undertones are warm. If the cream color suits you more, you have cool undertones. If both flatter you just the same, you're neutral.
The Vein Test
Look at the veins on your wrists. If they're green, then you have warm undertones. If your veins are blue, you have cool undertones. If you have both colors or they appear to be blue-green, then you have neutral undertones.
The Jewelry Test
If gold jewelry enhances your complexion, you're likely on the warmer side. If silver jewelry looks best on your skin tone, you have cool undertones.
Choose the Right Blush
Dark skin tones call for deep mauve shades like a cranberry or even bright orange blush. Don't let the bold colors intimidate you, either. They'll look more subtle than they appear in the pan. Bright fuchsia also works wonders on dark skin with warmer undertones, while tangerine will flatter cooler undertones. We suggest the Maybelline New York Cheek Heat in shades Fuschia Spark or Berry Flame.
Find a Great Bronzer
Don't let anyone tell you that you shouldn't rock bronzer. A sun-kissed glow works for every complexion. You want to look for a product that will highlight and enhance your skin tone for that lit-from-within glow. Look for a neutral bronzer like IT Cosmetics Bye Bye Pores Bronzer. Apply it to your forehead, temples and upper cheekbones for an instantly warmer complexion.
Opt for Jewel-Toned Eyeshadow
Any rich eyeshadow shade will really make your eyes pop. Jewel tones like purple, bright blue, emerald green or a deep burgundy stand out against your complexion. We've been loving the Urban Decay x Marvel Studios' Eternals Eyeshadow Palette because it comes with a variety of bold jewel tones along with more neutral shades for everyday looks. Gold and bronze tones instantly warm your skin tone and brighten up your eyes, too. Steer clear of white, pale or frosty colors, though, as they can give your skin an ashy or dry appearance.
Pick a Flattering Lipstick Color
Just like the bright blush colors, dark skin tones can have just as much fun with lipstick! We suggest opting for a glossy pink or a matte berry lip color to warm up your complexion. Those with warmer undertones also look stunning in peach, orangey-red and even chocolate brown shades. We've been loving the YSL Beauty The Slim Velvet Radical Matte Lipstick in 21 Rouge Paradoxe.
Read more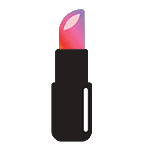 Back to top