We Tried the Maybelline New York Superstay Hybrid Powder-Foundation on 3 Different Skin Types
March 14, 2023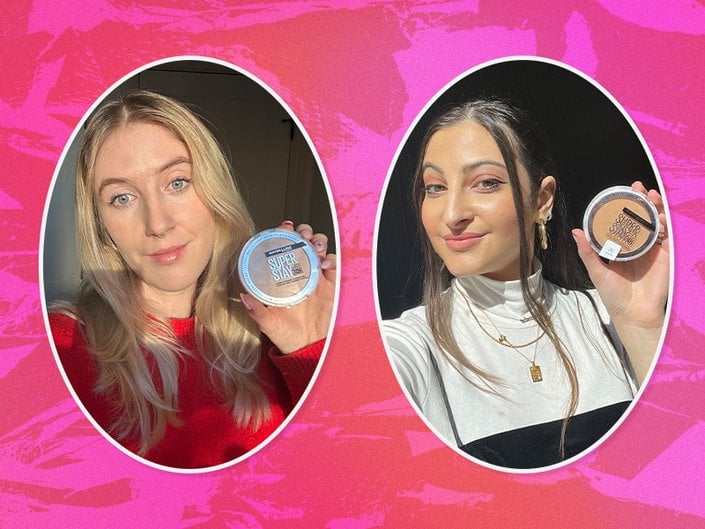 If you're looking for a way to mattify your skin and add coverage, powder foundation is the way to go. The Maybelline New York Super Stay Up to 24HR Hybrid-Powder Foundation is our editors' latest favorite formula. It wears comfortably all day, keeps shine to a minimum on our editors with oily skin and is lightweight enough to work on dry skin too. To read more about the powder foundation (and why one editor says it's going to be her new go-to for summer), keep scrolling.
Alanna, Assistant Managing Editor
Skin Type: Combination
As a full-coverage girl myself, I love to use powder foundations to set my makeup and touch up throughout the day. I was stoked to try the Maybelline New York Super Stay Up to 24HR Hybrid-Powder Foundation because it comes in a mirrored compact with a sponge to make it easy to mattify my makeup on the go. After using it throughout a work day, I was impressed with how lightweight it is and how it rapidly minimized shine in my T-zone and cheeks with just a few pats of the sponge. It's breathable, has a super silky consistency and doesn't feel too cakey or heavy. I'll be bringing this one with me to the office to help zap oiliness throughout a long work day.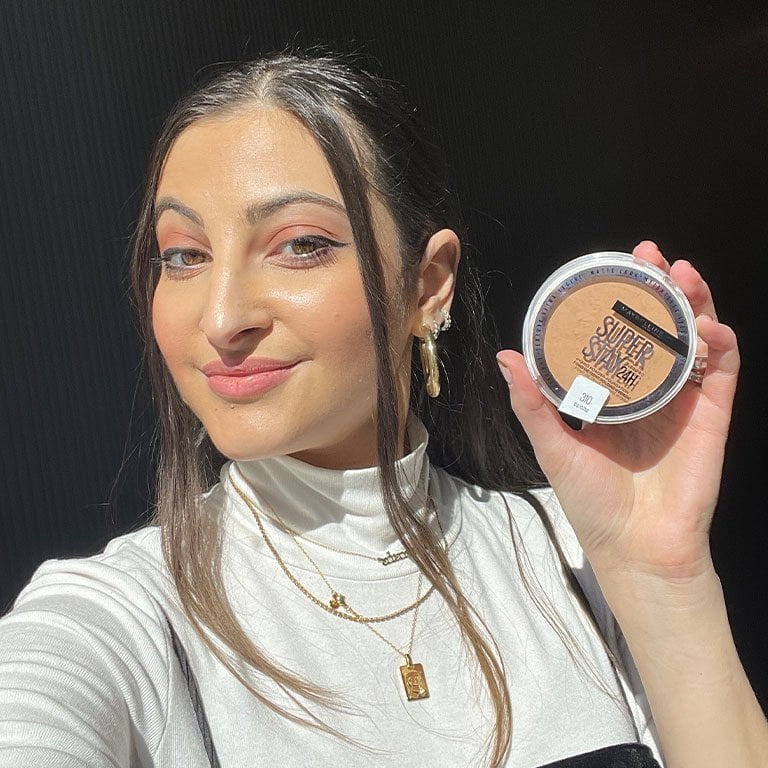 Ariel, Editor
Skin Type: Dry
I was hesitant to use a powder foundation on my dry skin, but I loved the way this one looked dusted on top of my regular skin tints and dewy foundations. I used it to set my T-zone and add extra coverage to the center of my face, which was perfect for my minimalist makeup routine. I also loved the way this powder looked pressed under my eyes with the included powder puff — it made the area look super smooth and flawless. I'm pleasantly surprised by this powder!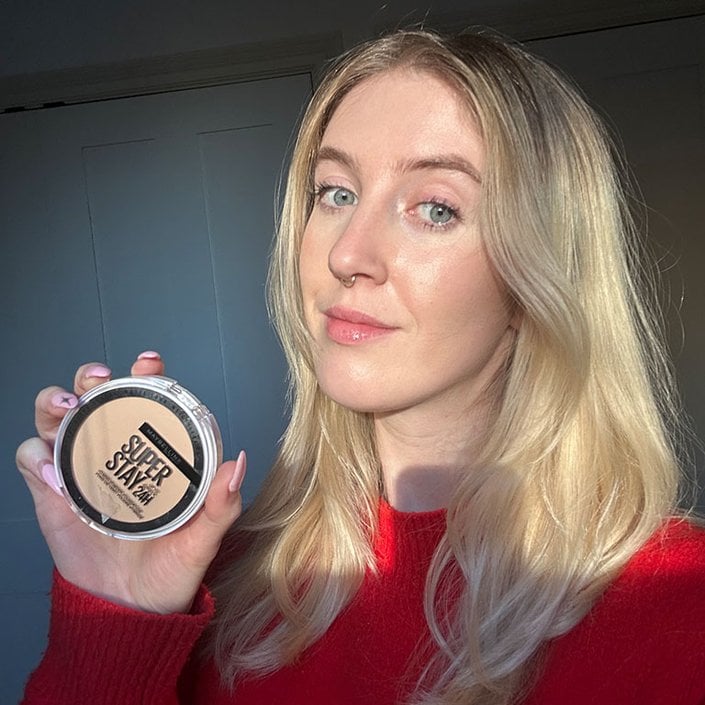 Jordan, Associate Editor
Skin Type: Combination
For most of my adult life, I have had an aversion to powder foundations thanks to an ill-advised obsession with the stuff during my teenage years. (We're talking tragic levels of cakiness and unfortunate too-orange shades.) But this unbelievably silky powder from Maybelline New York has me reconsidering my liquid-only approach to foundation. Since I have combination skin, the soft matte finish was perfect for controlling shine on my forehead and nose throughout the day. But, at the same time, the super-soft powder texture didn't accentuate my dry patches the way some foundations do. Against all odds, I am ready to welcome powder foundation back into my life again.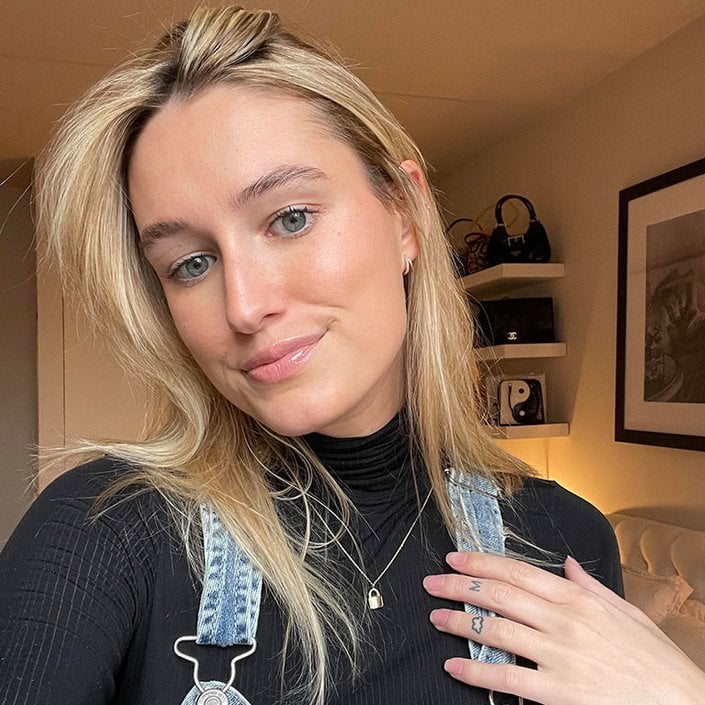 Kat, Social Media Editor
Skin Type: Oily
I'm fairly new to powder foundation, but with so many trending on TikTok, I was excited to get my hands on this one from Maybelline New York. My hesitation with powder formulas has always been due to a fear that my skin would look too cakey, but I was impressed with how this one sat on my skin. It has a beautiful soft-matte finish that I found lasted throughout the day. Given that I have oily skin, I was convinced that shine was going to peek through at some point in the day, but even after 12 hours of wear, I was surprised to find that the powder was still intact! This just might be my perfect foundation for summer.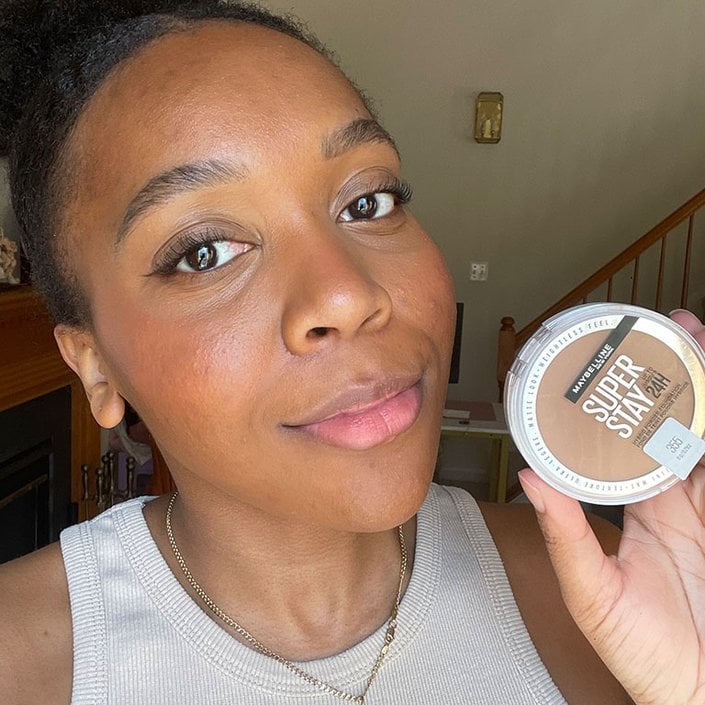 Photos: Alanna Martine Kilkeary, Jordan Julian, Kat Pierre, Ariel Wodarcyk; Design: Juliana Campisi
Read more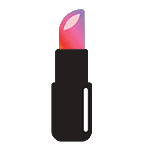 Back to top