8 Must-Have Winter Lipstick Shades for Kissable Lips
February 14, 2022
Winter style is cozy, comfortable and chic, and if you're anything like us that aesthetic translates into our choice of lipstick. Whether you choose a
spicy red
, a rosy pink or a vampy
berry shade
, lipstick is a great way to boost your mood and your overall
winter makeup look
. Here, we're rounding up eight
seasonal shades
filled with cult-classic formulas and newbies that won't dry out your lips.
1 / 8
Turn the heat up on your lip look with this burnt orange shade from Giorgio Armani's collection of highly-pigmented matte lipsticks. The shade will warm up your complexion and the long-wear formula feels soft and comfortable on lips.
2 / 8
We're all about hydrated skin in the winter, and that goes for our lips as well. With a sheer flush of color, L'Oréal's Balm-in-Lipsticks effortlessly glide across lips and melt on contact to hydrate them with 92% natural origin ingredients including pomegranate extract. Ecstatic Mulberry, a purple-tinged berry, has a sophisticated yet playful vibe.
3 / 8
There's something about a dusty rose lipstick that just feels comforting, like a cup of tea. This shade from Lancôme's newly renovated L'Absolu Rouge Cream Lipsticks has that same effect. The updated formula is enriched with 30% moisturizing rose balm and hyaluronic acid to provide lips with up to 18 hours of comfort and eight hours of hydration.
4 / 8
Even in the winter, pink lipstick is always a safe bet for a special occasion and choosing the right shade of pink is just as important as choosing the right formula. The brand celebrates five years of Super Stay's iconic transfer-proof lipstick with six new birthday-cake–scented shades including this one.
5 / 8
Feeling a dark, vampy vibe this season? Then Amethyst Adventurer is the shade for you. This refillable red tube will look just as striking coming out of your purse as the rich, creamy satin stain it leaves on your lips thanks to color-boosting pearls.
6 / 8
Is it just us, or do you have nude for every season? We suggest this full-bodied smooth matte color as your winter pick because not only does it create the appearance of fuller-looking lips, its vegan, no-crack, no-bleed, no-fade, no-transfer formula lasts up to 16 hours.
7 / 8
For a flattering brown with a bit of an edge, go for a deep coffee shade like Twilight. It offers an ultra-smooth matte formula that stays comfortably in place without drying out your pout.
8 / 8
You can't go wrong with a cherry red lipstick in any season. Huda has added new shades to its game-changing liquid matte lipstick range and upgraded the formula. Not only is it super pigmented, but lips will feel buttery, soft thanks to a blend of lycopene, olive oil, vitamins and essential fatty acids.
Read more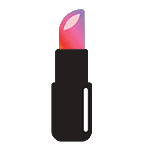 Back to top