The Blurred Lip Tutorial You've Always Wanted to Try
February 12, 2020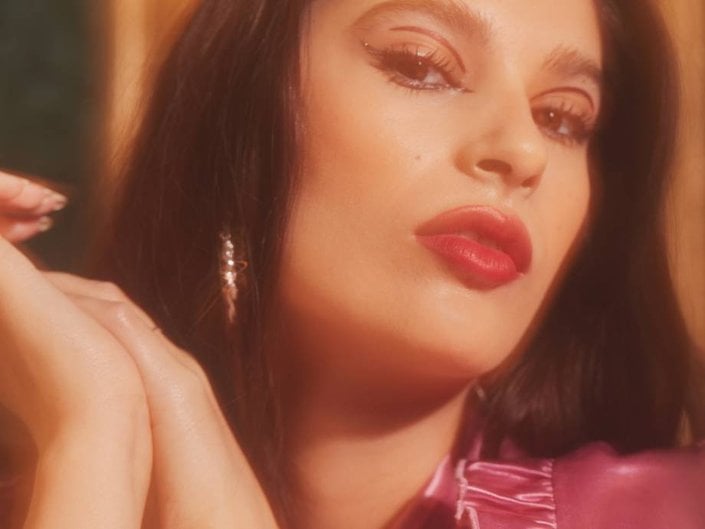 Move over, classic red pout — there's a new lip trend in town, and it's breaking every lipstick rule in the book. The blurred lip, inspired by the ever-so-popular popsicle K-beauty trend, is a beautifully imperfect, blended-out take on your typical lip stain. To get the look, with the new NYX Professional Makeup Dazed and Diffused Blurring Lipstick, we chatted with Mark Anastasios, Assistant Vice President of Global Education at NYX, about his best tips and tricks.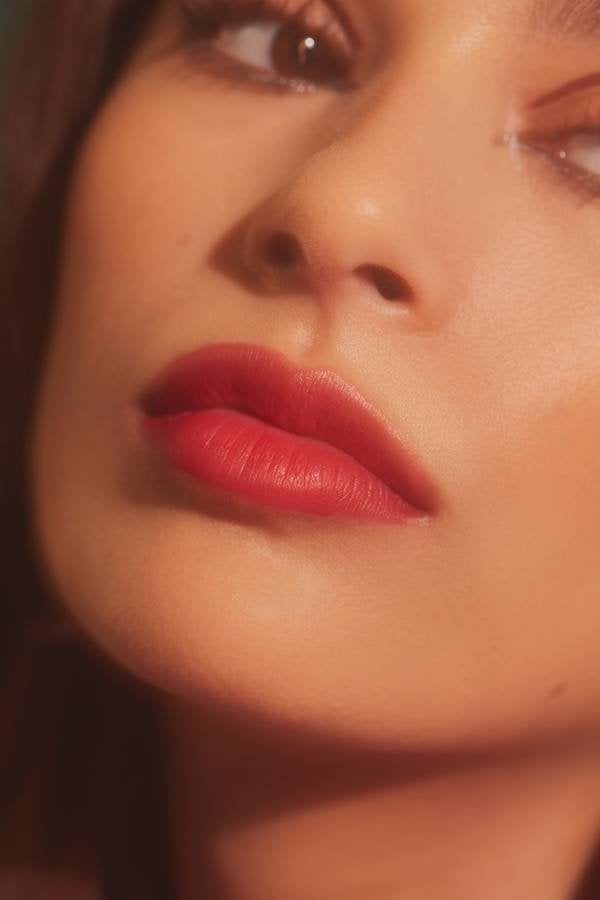 STEP 1: Prep Your Lips
Anastasios' first step is to always make sure your lips are prepped before applying a blurred lip. "If lips are not properly exfoliated and hydrated prior to applying this lip trend, the color will be patchy and the effect will be lost," he says. Make sure to scrub off all excess dead skin with a lip scrub like the NYX Professional Makeup #ThisisEverything Lip Scrub and hydrate them with a lip balm like the Go-To Skincare Lips! Super Balm. This will ensure that your pout is supple, smooth and ready for makeup application.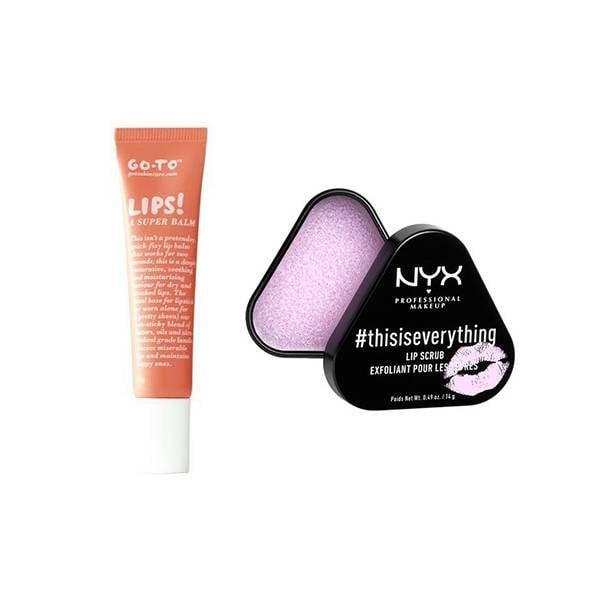 STEP 2: Start With a Neutral Shade
Once prepped, start with a neutral shade one to two shades deeper than your skin tone to line and lightly fill in the contour of your lips. For fair to light skin tones, Anastasios recommends Girls Trip + Killin' It, for medium to tan skin tones, try Girls Trip + Unwind, and for deep to dark skin tones try My Goodies + 90s Babe. Do not fill in the center just yet.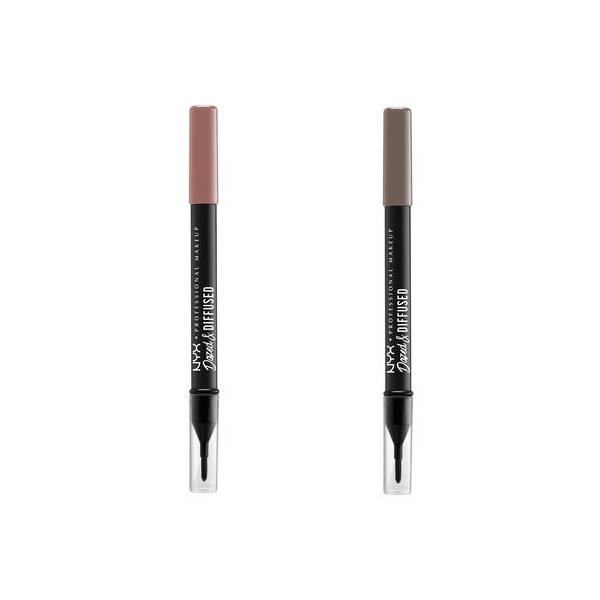 STEP 3: Build Your Diffused Color
After you've contoured the perimeter of your lips with the neutral shade, go in with the brighter shade of your choice (anything from Day Drink to En Fuego will do) and fill in the center of the lips. For the blurred, ombré effect, blend out your color with the lip brush end, dragging from the center outward to mix with the neutral shade.
"I also like to pair cool and warm undertone shades together when creating the ombré effect to optimize volume and dimension," says Anastasios. "One of my favorite combinations is shading Roller Disco on the outer corners and blending with the brush-end towards the center, and then filling in the center with My Goodies."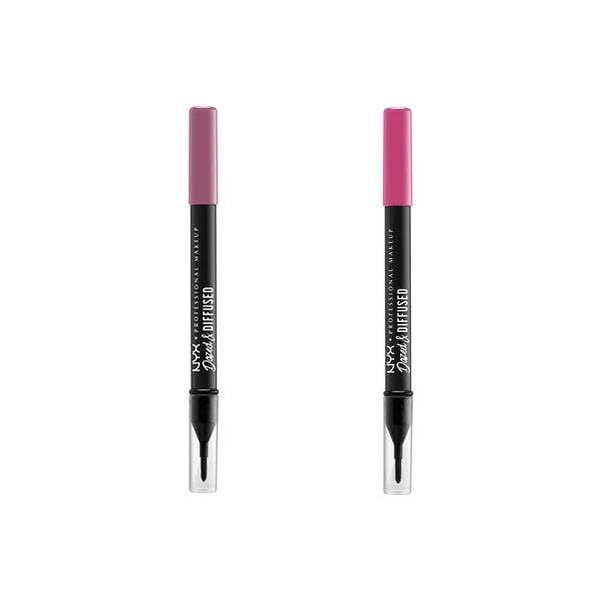 STEP 4: Set the Blurred Lip
After your two colors of choice are blended and buffed out with the lip brush, it's time to set your blurred lip look. "For ultimate long-wear, use a colorless powder like the NYX Professional Makeup HD Finishing Powder on a puff and press it generously over the color," Anastasios suggests.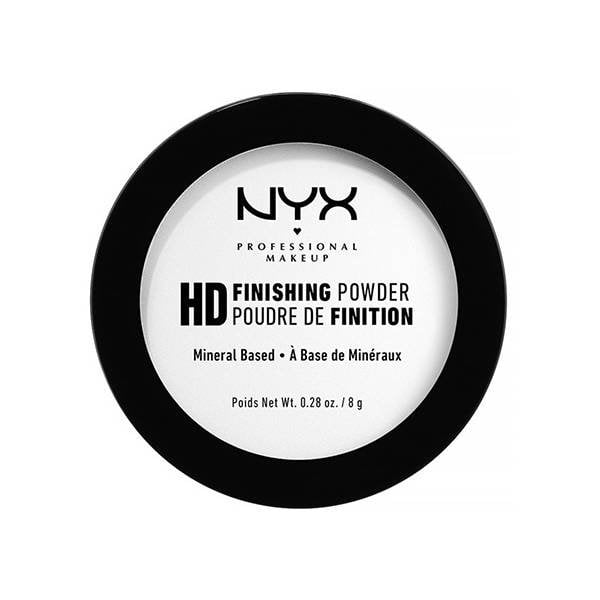 "The blurred lip trend is great to explore if you're not an expert at precision application with your lines — a slight smudge or blur to the lip line gives an effortless look of an extreme beauty finish."
Read More:
14 Mascara Hacks You Have to Try ASAP
How to Remove Eyeliner from Your Waterline
The Best Face Makeup Launches in 2019
Photographer: Chaunte Vaughn, Art Director: Melissa San Vicente-Landestoy, Makeup Artist: Jonet Williamson, Makeup Assistant: Crisdanil, Wardrobe Stylist: Monet Luhrsen, Hair Stylist: Kiri Yoshiki, Visual Designer: Hannah Packer, Producer: Jessica Thiel, Production Assistant: Kaela Francesca, Digital Tech: Paul Yem, Model: Kanta
Read more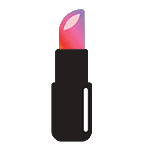 Back to top