Our Editors Share Their New Year's Beauty Resolutions for 2021
December 23, 2020
This past year was filled with lots of not-a-stitch-of-makeup, hair-in-a-bun, no-nail-polish-in-sight kind of days. 2020 was a crazy year and most of us (myself included) didn't place enough emphasis on indulging in self-care. With the new year approaching though, we decided it was time to embrace new beauty rituals — or even start back up with some old ones. From improving their DIY manicure game to dusting off the makeup bag, five beauty editors are sharing their beauty resolutions for 2021, below.
Samantha, Assistant Editor
Resolution: Start Doing My Hair Again
I used to style my hair religiously. Blow drying and curling my hair was just as important to my morning routine as brushing my teeth. But with the new work from home lifestyle and my wardrobe consisting of strictly pajamas, I kind of gave up on the whole hair styling thing. Even though I'll likely be sticking to my sweats-only wardrobe for most of 2021, I'm determined to do my hair again — at least four times per week. It makes me feel a little more put together and like myself. Hey, maybe I'll even break out the makeup once in a while, too.
Sarah, Senior Editor
Resolution: Give Myself Regular Mani-Pedis
There was a time when I would paint my nails almost weekly as a way to de-stress after a long day and I got very good at it. But ever since I started working from home in early 2020, my nail polish collection has been collecting dust. I'll paint my nails and then let them chip into oblivion before removing the polish. Then I'll forget to reapply for another few weeks. In 2021, I want to get a more consistent nail-grooming habit going. Even though I'll still be spending a lot of time at home, there's something about a fresh mani and pedi that makes me feel put together and I'll definitely need that boost. To start, I'll be reaching for Essie Not Red-y For Bed, a classic red shade.
Alanna, Assistant Managing Editor
Resolution: Style My Hair — For Real
If I had to pick my least favorite part of my beauty regimen, it would absolutely be styling my hair. Truth be told, I barely ever do it because I have little patience and not the steadiest of hands. Despite this, I'm making a promise to myself to start actually styling my hair instead of just putting on a headband and calling it a day. I'm going to try to teach myself how to create interesting styles like french braids or a bubble pony. It's going to take a lot for me to commit to style it every day, but I'm ready to give it a try in 2021!
Jillian, Senior Social Media Editor
Resolution: Wear Makeup More Regularly
In all honesty, I've barely been wearing any makeup since our team started working from home back in March. But lately, I've been doing my makeup more regularly, and it's made a huge difference in my mood. I'm not sure where this burst of motivation came from, but bringing back my regular routine has given some much-needed structure to my day as we continue to stay home and social distance. I can't guarantee that I'll extend my resolution to doing my hair or wearing anything other than yoga pants, but, hey, it's a start.
Genesis, Assistant Editor
Resolution: Commit to a Hair-Care Routine
Admittedly, I've never been consistent when it comes to a hair-care routine. As someone who's really into makeup and skin care, my hair has always been placed on the back burner. But recently, after getting a haircut, my hair has gotten really long — and like, healthy long, too. The recent growth has inspired me to create and stick to a hair-care routine that includes hair masks and all of the protective styling products. My goal is to incorporate said routine into my daily regimen the same way I would with my skin care. It's time to give my hair the attention she deserves.
Read more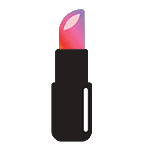 Back to top